PositiveNegatives collaborated with CARE International in their campaign to end gender based violence (GBV) in the garment industry, particularly in Cambodia and Bangladesh where most factory workers are women and sexual harassment and abuse is a problem.
For more detailed information about the issue and what CARE International is doing to tackle it, see their report about the Asian garment industry: Made by Women: Dignified Work in Asia Impact Report 2019.
Sumi works in a garment factory in Bangladesh. She is no stranger to harassment and abuse at work. Read her story to find out what her life is like, and how things are starting to take a turn for the better. Artwork by Karrie Fransman.
Click on the image below to move through the story.
Comic in poster format below: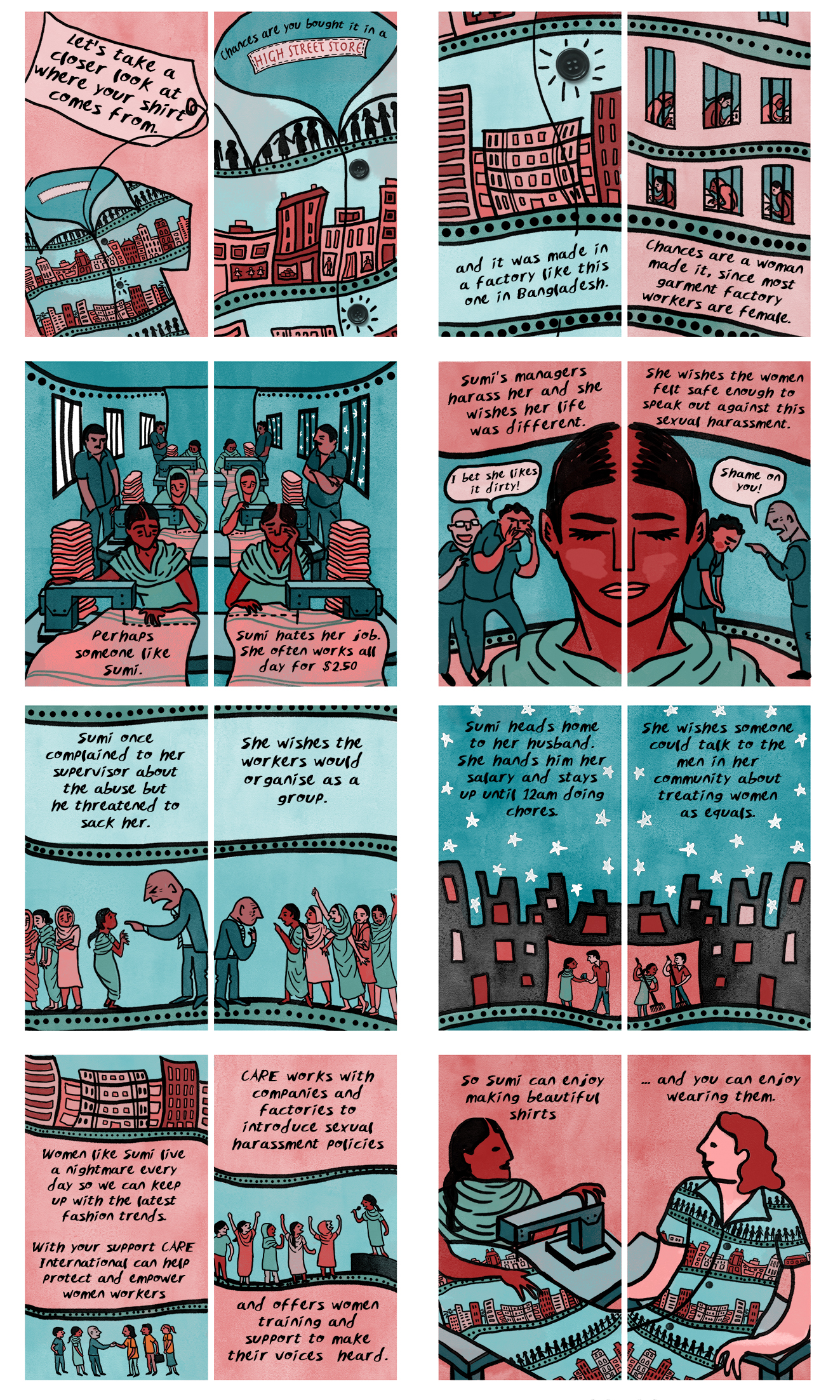 Sumi's story is based on the real-life stories of female garment workers that CARE International works with across Bangladesh.