PositiveNegatives is bringing the experiences of young undocumented people to life using comics and animation. We are collaborating with Kids in Need of Defense UK and Let us Learn to meet key needs of uninformed undocumented teenagers aged 14-16 years - by both signposting them to support available, and destigmatising the issue.
Background
Of the tens of thousands of children and young people in the UK with unresolved immigration issues, many have an entitlement to British citizenship or a right to remain. Young people without status to remain in the UK are likely to be unable to access higher education or formal employment. This implies huge potential personal suffering, forcing people to live outside the formal economy and drastically limiting their potential. In turn, this brings significant loss, and cost, to society. Put simply, when young undocumented people get status, it unlocks their potential - and benefits society.
In 2013, legal aid for immigration cases was drastically reduced. In England and Wales, a very small percentage of children now get the support of a solicitor through legal aid in order to get documented. The costs of applying for British Citizenship have significantly increased to £1,012 for under 18s, along with legal and other fees. This, plus the need to have a strong grasp of English, and an ability to navigate the UK systems in order to get relevant proof (e.g. letters from school, birth certificate, etc.) poses a huge barrier to the majority of young people in getting documented.
This project is funded by the Paul Hamlyn Foundation. It specifically seeks to 'explore and test' how awareness can be raised with the target audience. It is also important that the resulting learnings are shared to enhance sector awareness generally.
Concept character sketch by Asia Alfasi.
Methodology
We are developing visual narratives through a co-creation approach involving collaborative scripting, conceptualisation and production, to ensure that we represent and understand the needs of young undocumented people. We are running co-creation workshops and interview sessions with our talented manga artist Asia Alfasi and Let us Learn, an organisation of young activists (many of whom were undocumented) organising to better represent migrant communities. Asia has spoken both nationally and internationally on the importance of graphic storytelling in bridging gaps between different communities and she delivers workshops addressing youth and comics enthusiasts.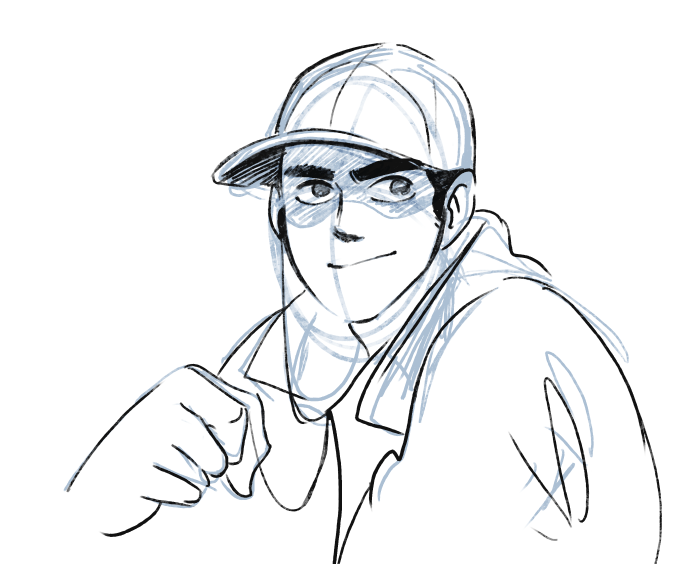 Concept character sketch by Asia Alfasi.
Animation to complement education
We will create an animated version of Let us Learn's stories, using real recordings of their experiences. Our research indicated that one effective way of reaching out to young undocumented students, is inviting a speaker who has had lived experience to talk to the group. This animation could play a similar role in enhancing existing workshops and lessons with this powerful 'real story' component.
'Webtoon' delivered directly to young people via social media
We will create a staged release comic or 'webtoon' which will make use of the high levels of social media use in this age group to reach the target audience directly. Not 'outing' yourself is a critical concern for young undocumented people. This route aims to address this by contextualising the issue in a wider story that would be broadly popular to young people, not just undocumented young people (whilst ensuring this remains the key theme).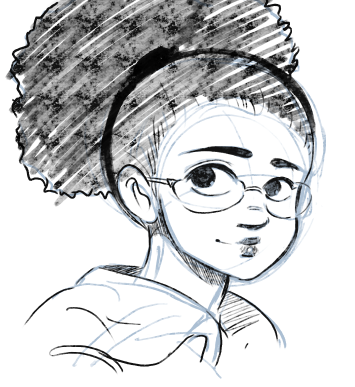 Concept character sketch by Asia Alfasi.