Dear Habib brings to life the incredible challenges, and opportunities, that young unaccompanied migrants face. The animation, which features in the Imperial War Museums 2020 exhibition, follows Habib, who journeyed to the UK from Afghanistan at just 14, and his experience of transitioning to adulthood. The project was commissioned by Becoming Adult a three-year ESRC-funded project conducted with University College London. The animation was co-produced with Habib himself, alongside Majid Adin the artist who created the official animation for Elton John's Rocket Man.
More details on 'Dear Habib: The True Story Of Being A Young Unaccompanied Child Migrant':
Dear Habib is based on one of the true stories from a three-year ESRC-funded project, Becoming Adult: conceptions of futures and wellbeing among migrant young people in the UK. The study involved young people from Albania, Afghanistan, and Eritrea who come to the UK as unaccompanied children. It explored their transition into adulthood, including their experiences, their wellbeing and how they think about their future. Throughout the research project the young researchers contributed a variety of creative outputs including music, poetry and stand-up poetry.
Habib, whose story is featured, worked alongside academics Dr Elaine Chase (UCL) and Dr Nando Sigona (University of Birmingham) throughout the project, sharing his own story and collecting the stories of others. 'Dear Habib' unlocks the study's findings, and increases its impact, by humanising the research and raising awareness with key target audiences (e.g. similarly aged young people, support groups and advocates).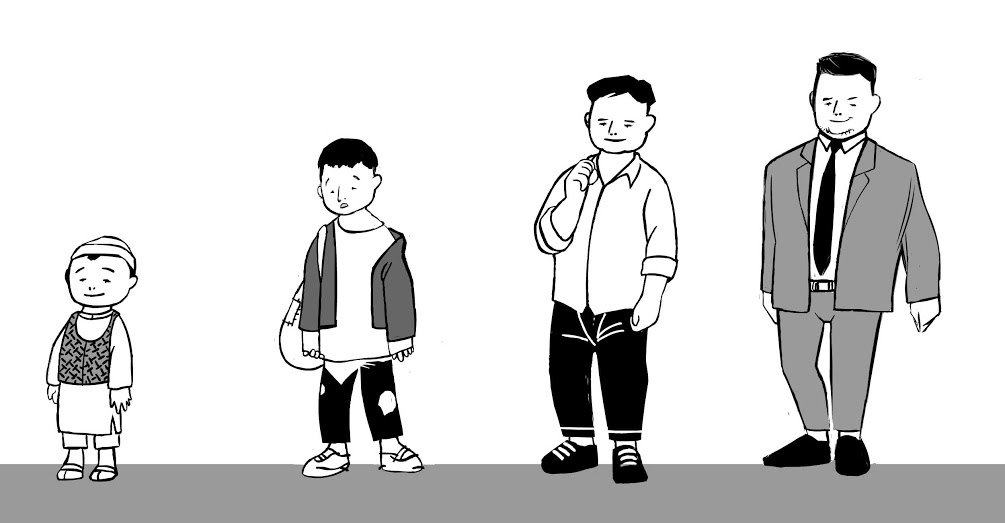 Concept sketches of Habib growing up, by Majid Adin.
Approach
'Dear Habib' was a collaborative effort. The project started with a PositiveNegatives led co-creation workshop including the artists, the Becoming Adult researchers and two young people from Afghanistan who had worked on Becoming Adult: Habib himself and his friend Gul. The workshop was a chance for us to get to know Habib and Gul, and for key themes from their stories and the wider research to emerge. Habib and Gul remained involved throughout the project as creative producers, participating in our feedback process.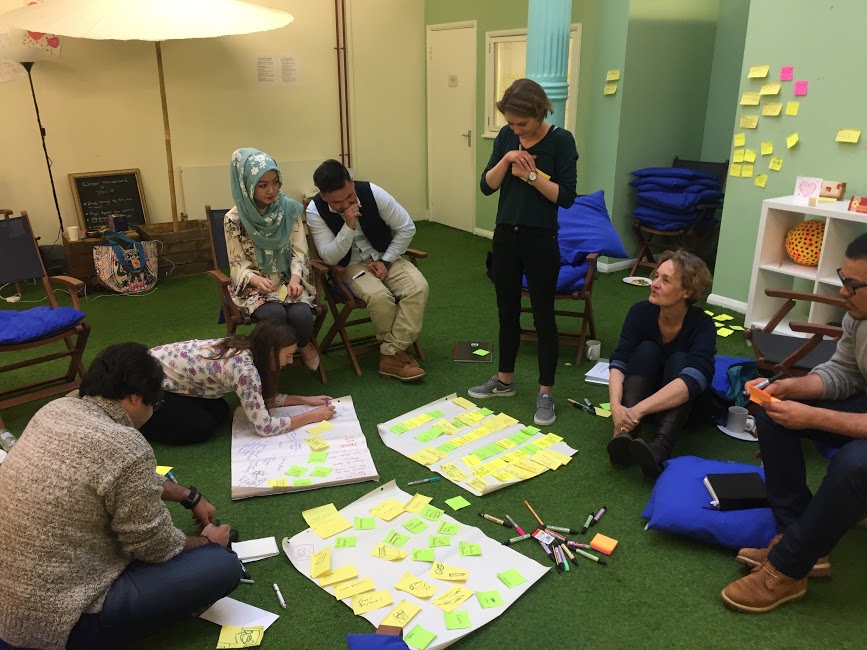 We worked with artist Majid Adin on 'Dear Habib', Majid studied fine art at the University of Tehran, and an MA in animation. He was forced to leave Iran after being critical of the regime through an anonymous blog where he posted caricatures/comics. He was arrested, and spent six months in a provincial gulag. Managing to flee, he spent over a year making his way across Europe with thousands of others also escaping wars and mistreatment in their countries. He spent six month in the infamous Calais 'Jungle' camp, where he reconnected with art, working with the Good Chance Theatre group.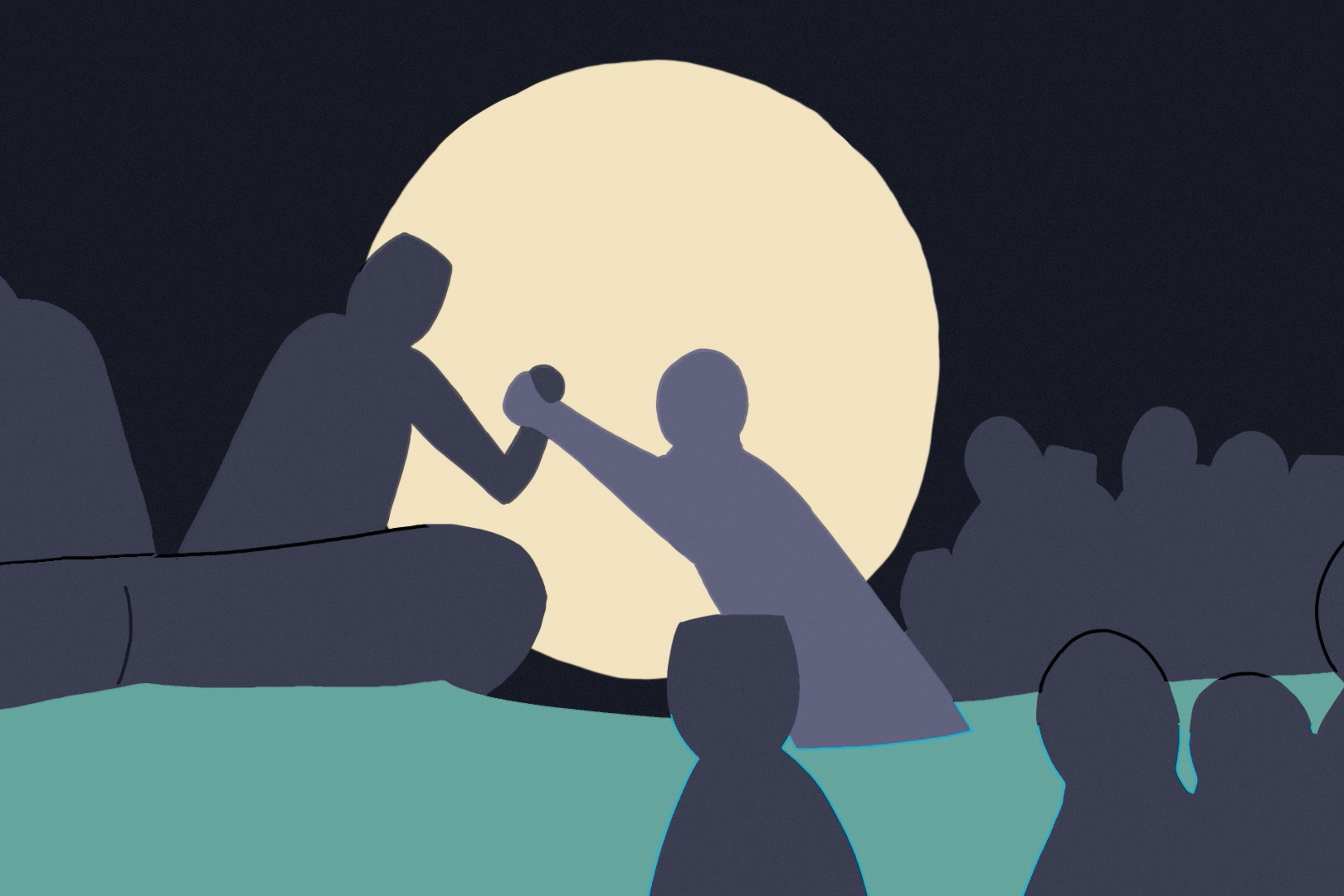 He eventually arrived in the UK and successfully claimed asylum. Since then he's been trying to make a life for himself, and pursue art. His friends at Good Chance helped him enter Elton John's competition to commission music videos for three of his hits. Majid's personal story for the music video so inspired Elton and Bernie (Taupin) they selected him as the winner to direct 'Rocket Man' – which has already been viewed over 16 million times. Majid's other commissions include  Myela by Nick Mulvey and The Journey: Help Refugees: The Journey.
Impact
"In telling his story, Habib reminds us of the the human pain and potential that is all too often lost in polarising debates about unaccompanied child migrants and refugees. Debate is vital to democracy, but it must be informed. Dear Habib helps unlock vital academic research through creative storytelling'. Dr Benjamin Dix, PositiveNegatives Director and Senior Fellow (SOAS)
'I hope with this animation the audience have a better understanding of unaccompanied children. The main character, Habib, received love and shared it, he made a new positive life for himself and the society he lives in, he made friends and the spirit of his family happy.'  Majid Adin, Director
"While Habib's story is unique to him, it represents reality for many other refugees in our study who arrived alone as children and who face uncertainty as they become 'adult' in the UK.  The animation beautifully captures how young people come to belong, the friendships and connections they build, and their enthusiasm to contribute to the lives of others.  Our aim is to get people talking and to unsettle the policy assumptions about what should happen when such children turn 18 with no legal right to remain here".  Dr Elaine Chase, Senior Lecturer  (UCL IOE) and Dr Nando Sigona (University of Birmingham)
"I hope these short stories will have a positive effect on society and maybe it will make a difference in their lives. By telling my stories, I wanted to give a voice to people who experienced similar circumstances. I believe stories can be very healing and many people benefit from getting the opportunity to pass on their wisdom to others. This can be especially powerful for people who do not always feel that they have the chance to help others. Resilience is strengthened by recognizing that we are all experts in our own lives and we all have something to share with others. Another piece of this is starting to understand that words can have positive power on others."  Habib Rezaie