Stories »
Dear Habib
Dear Habib brings to life the incredible challenges and opportunities that young unaccompanied migrants face. The film follows Habib, who journeyed to the UK from Afghanistan at just 14, and his experience of transitioning to adulthood.
Dear Habib is based on one of the true stories from a three-year ESRC-funded project, Becoming Adult: conceptions of futures and wellbeing among migrant young people in the UK. The study involved young people from Albania, Afghanistan, and Eritrea who come to the UK as unaccompanied children. It explored their transition into adulthood, including their experiences, their wellbeing and how they think about their future. Throughout the research project the young researchers contributed a variety of creative outputs including music, poetry and stand-up poetry.
The animation was co-produced with Habib himself, alongside Majid Adin the artist who created the official animation for Elton John's Rocket Man.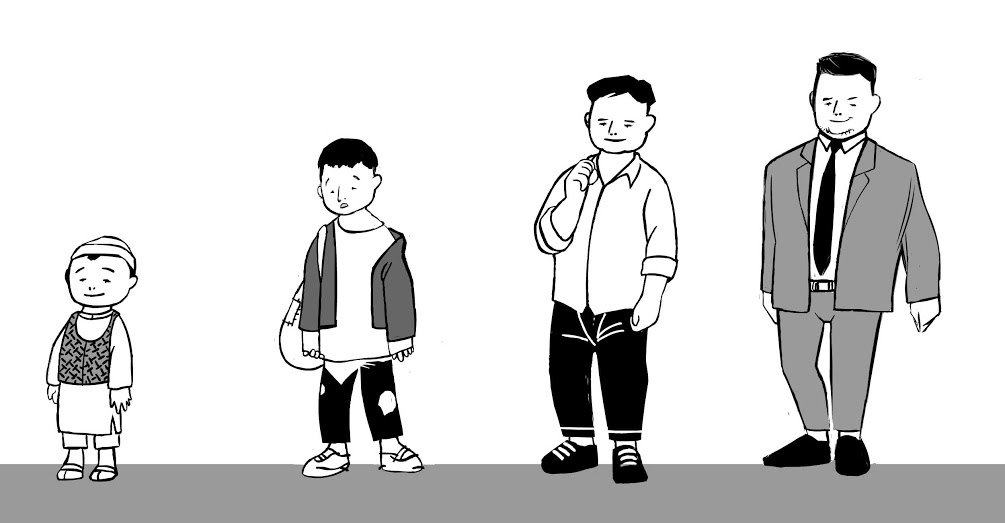 Concept sketches of Habib growing up, by Majid Adin.