It's always such a pleasure to work with PositiveNegatives. I'm constantly impressed with the ability of the team to engage with our researchers across the Global South and translate complex findings into beautiful accessible animations that capture the heart and soul of what they want to say. The animations produced for the MIDEQ Hub have really helped us to engage different audiences, from senior policy makers and government officials to school children and members of the public with an appetite and curiosity in our work but without the inclination to wade through hefty research reports.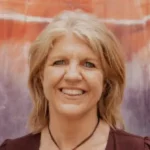 Prof Heaven Crawley
United Nations University / Head of Equitable Development and Migration
Working with PositiveNegatives has changed our research in ways that I wouldn't have thought possible a decade ago. Comics are a method that has allowed us to communicate with people in innovative, non-verbal ways, gathering new perspectives and improving our research. Comics are also an output, telling stories in beautiful ways. PositiveNegatives have managed everything from connections with artists around the world, helping us tell the right stories in meaningful ways and connecting us with audiences we would never otherwise have reached. This has amplified the reach and impact of our research more than anything else we could have done. PositiveNegatives comics are beautiful ways of telling stories that are often difficult or disturbing, but they engage people far more directly and far more powerfully than the written word alone could ever manage.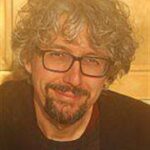 Prof Michael Collyer
Centre for Migration Research. University of Sussex / Professor of Geography
It has been amazing to work with PositiveNegatives over the years, as our collaboration has both allowed me to put in practice my vision on research and pushed it further. Research to me is about learning together, and creating visuals allows us to truly acknowledge that learning, sharing and acting are intertwined rather than separate phases. Comics and animations also demanded us to ask new questions, taking other senses more seriously, which has profoundly added to our understanding about the issues we are curious about.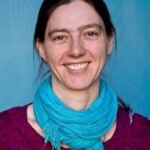 Prof Cindy Horst
Centre on Culture and Violent Conflict. Peace Research Institute Oslo (PRIO) / Co-Director
We have worked with PositiveNegatives on several different projects, including stop-motion animation, drawn animation, comics and educational materials. Working with them is always a treat, because they really understand how we conduct research and have great ideas for communicating the human impact of the research to wider audiences. They work together with us every step of the way so our collaboration is deeply seeded. And when their artists come to share their work with us, we feel like we are unwrapping an amazing gift every time!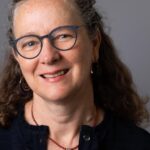 Prof Laura Hammond
SOAS University of London / Pro-Director of Research and Knowledge Exchange
We approached PositiveNegatives with a rough idea to explore how adults could better support children in this changing and challenging world. From the very start, they brought together a group of incredibly committed, creative and thoroughly brilliant people to help us translate this idea into a beautiful animation that we are extremely proud of. They worked closely with us to find new ways of communicating the latest research in an accessible and engaging way, all the while keeping the audience in mind. It was a joy to work with such positive, creative and dedicated people and I hope to work with the team again very soon!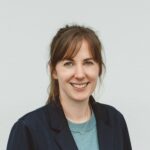 Gemma Wirz
BOLD. Jacobs Foundation / Editor-in-Chief
I have been working with PositiveNegatives since 2021 and in this short span we have already produced three animations and educational materials from research on migration under the MIDEQ project.
Working with Ben and his team at PositiveNegatives has been very enriching. They have this incredible capability of telling complex human experiences in a simple yet powerful way. Their comics bring out the emotions and messages in the story much strongly and in a more accessible manner than I have been able to do with reports. This trait is an asset for policy engagement. The attention and effort they put in getting the local context captured accurately, in ensuring the local perspectives, cultures, landscapes are intact and reflected in the story is outstanding.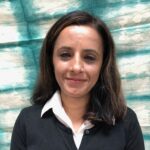 Dr Anita Ghimire
Nepal Institute for Social and Environmental Research (NISER) / Executive Director
Working with PositiveNegatives has been a wonderful experience. We've collaborated to create animations and comics that effectively convey our research to broader audiences. Their dedication to a collaborative process is evident throughout, and they are great at capturing the entire research journey. We have worked with them on several projects and each animation they produce is both visually stunning and emotionally resonant. We really feel that they bring shared human experiences, captured in our research, to life.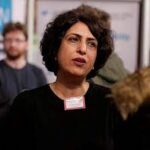 Prof Kavita Datta
Centre for the Study of Migration. Queen Mary University / Director