PositiveNegatives is bringing the experiences of young undocumented people to life using comics and animations. We are collaborating with Kids in Need of Defense UK and Let us Learn to meet key needs of uninformed undocumented teenagers aged 14-16 years – by both signposting them to support available, and destigmatising the issue.
More details on 'Undocumented':
Bringing to life the challenges thousands of teenagers with irregular status in the UK are facing, 'Ola' and 'There Were Signs' have been co-created with:
Let us Learn, an ambitious organisation of young migrants, who advocate for migrants to be allowed to fully contribute to UK society.
Kids in Need of Defense UK an organisation helping children and young people access pro bono legal support so that they can enjoy their entitlement to citizenship, or start their journey to permanent status.
Asia Alfasi, who migrated to Scotland after growing up in Libya – and has since won several national and international manga awards.
We have created resources around the animation, 'There Were Signs', and the comic series 'Ola'. These resources were created by Lifeworlds Learning.
You can find the educational resources here.
Background
Of the tens of thousands of children and young people in the UK with unresolved immigration issues many have an entitlement to British citizenship or a right to remain. Young people without status to remain in the UK face significant challenges in accessing higher education or formal employment. This carries huge potential personal suffering, forcing people to live outside the formal economy and drastically limiting their potential. In turn this has a significant loss, and cost, to society. Put simply, when young undocumented people get status, it unlocks their potential – and benefits society.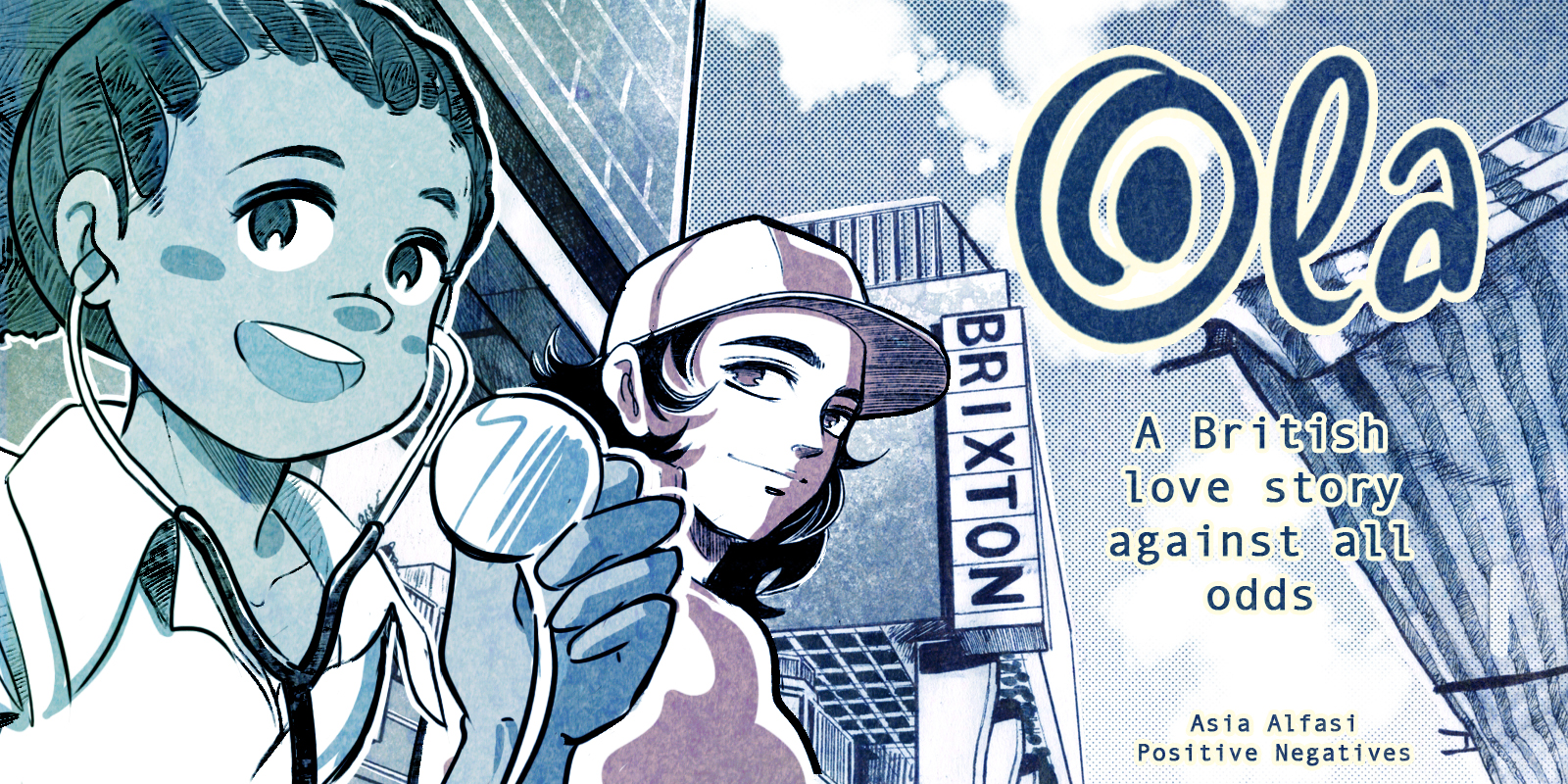 About the artist
Born in Libya in 1984, Asia Alfasi spent her formative years first in Tripoli, and then in Glasgow, Scotland upon migrating there with her family. Following the events of 9/11, and upon discovery of serious acclaimed graphic novels such as Art Spiegelman's "Maus", Joe Sacco's "Palestine" and Marjane Satrapi's "Persepolis", she realised their immense potential at humanising issues and bringing forth the plight of often marginalised peoples to the fore and therefore furthering understanding.
Asia has since won several national and international manga awards with short stories, earning her a position in London's acclaimed 2014 "Comics Unmasked" exhibition. She has also spoken both nationally internationally on the importance of graphic storytelling in bridging gaps between different communities and given workshops addressing youth and comics enthusiasts.
For this project, Asia worked alongside talented animator Adam Zygadlo, who has worked for over 10 years across film, advertising and creative and charity sectors.
Kindly funded by: