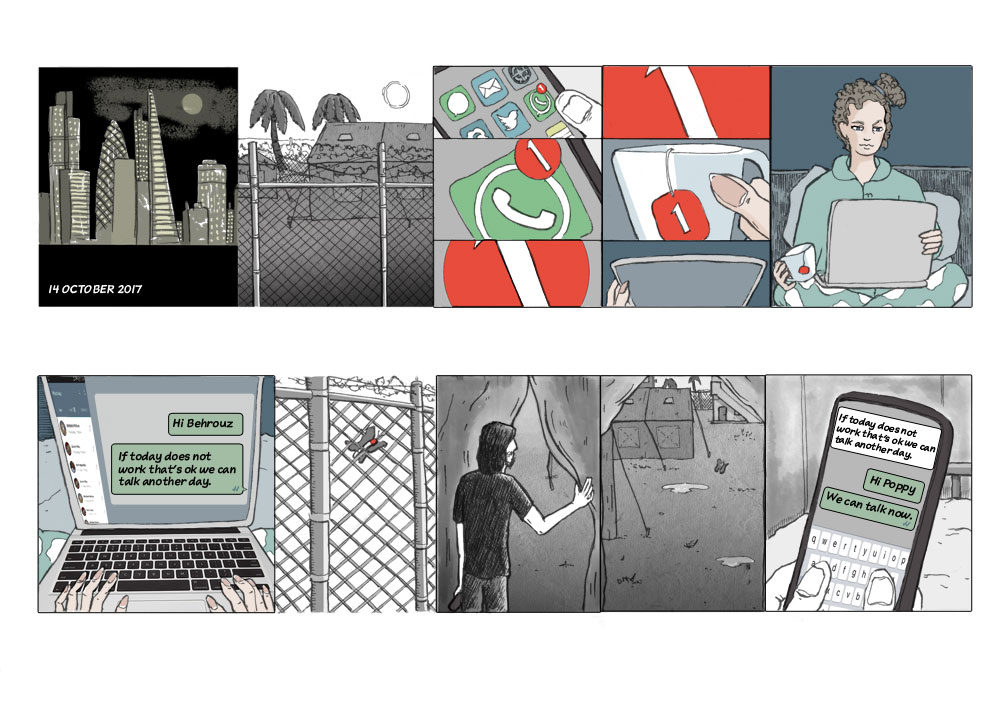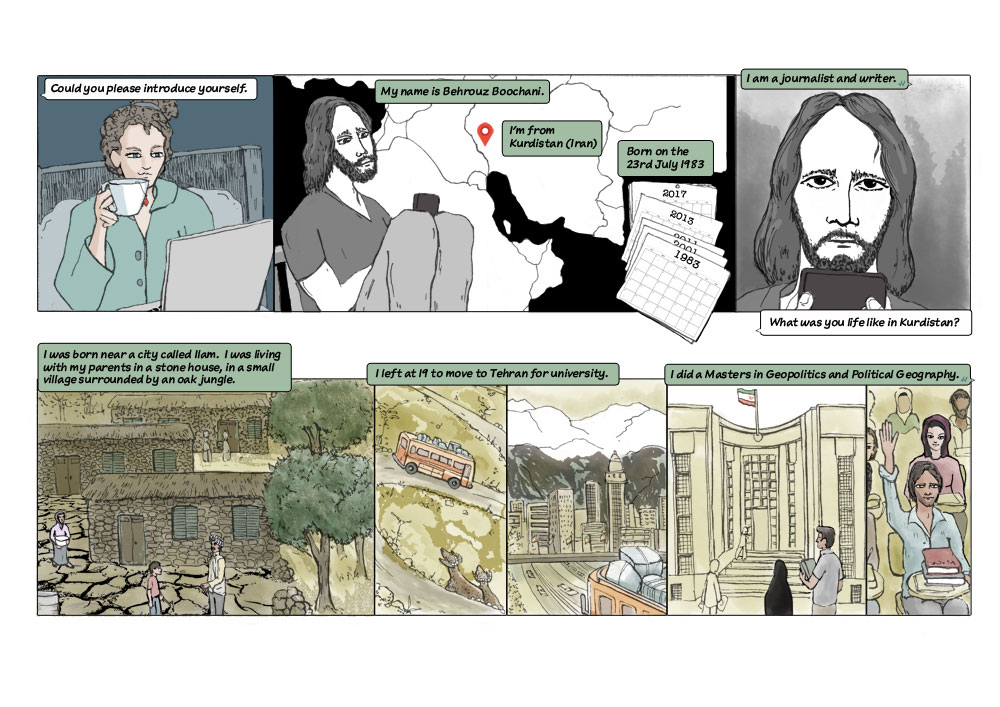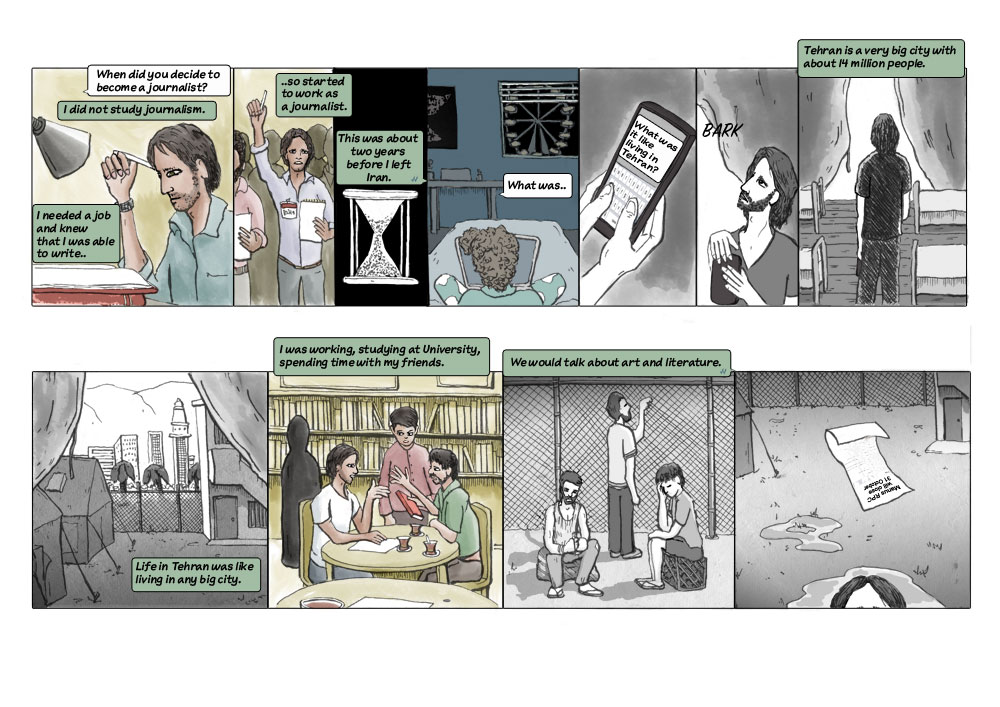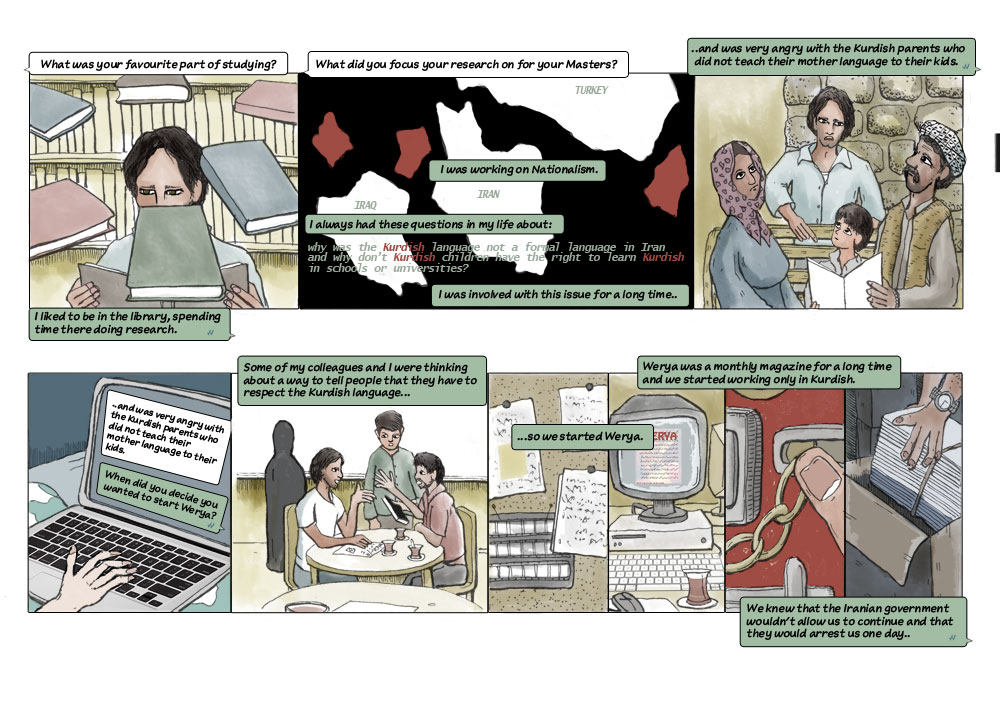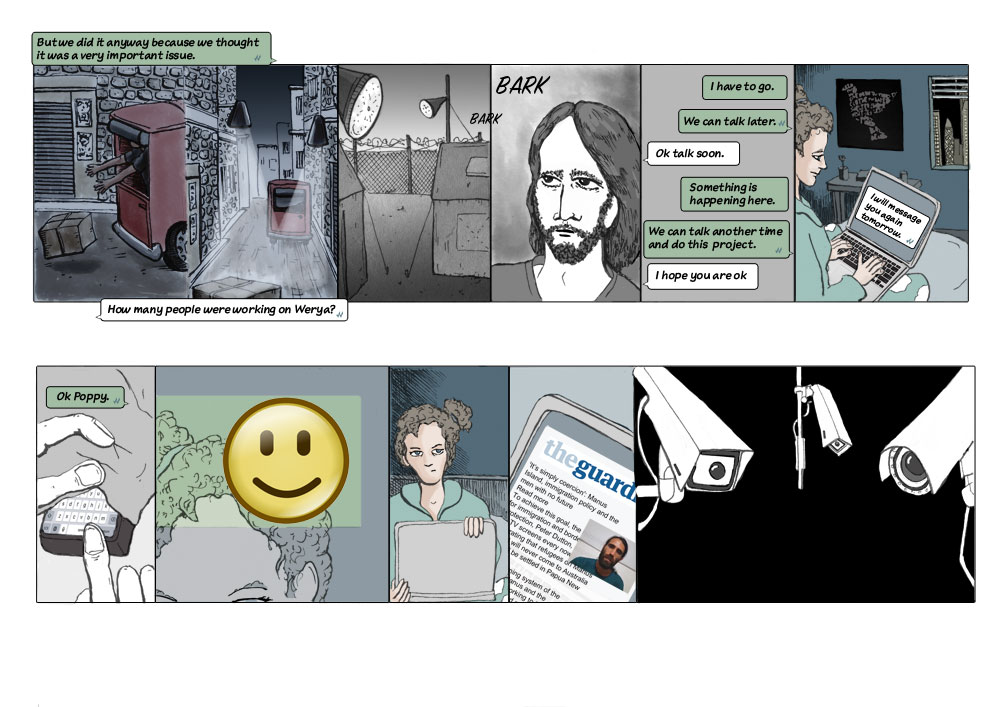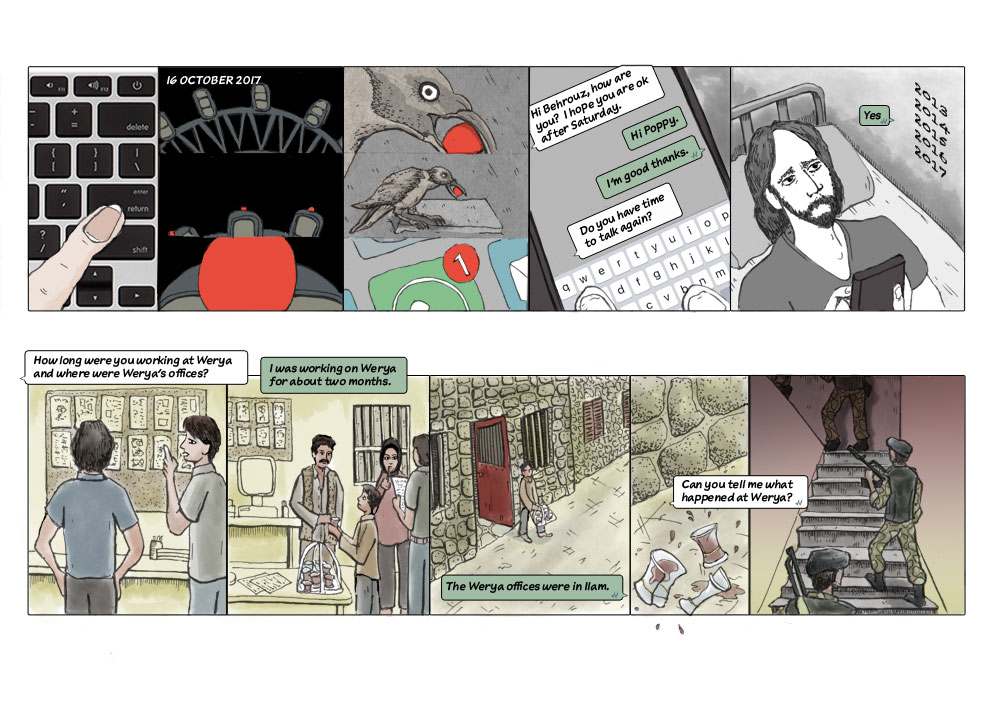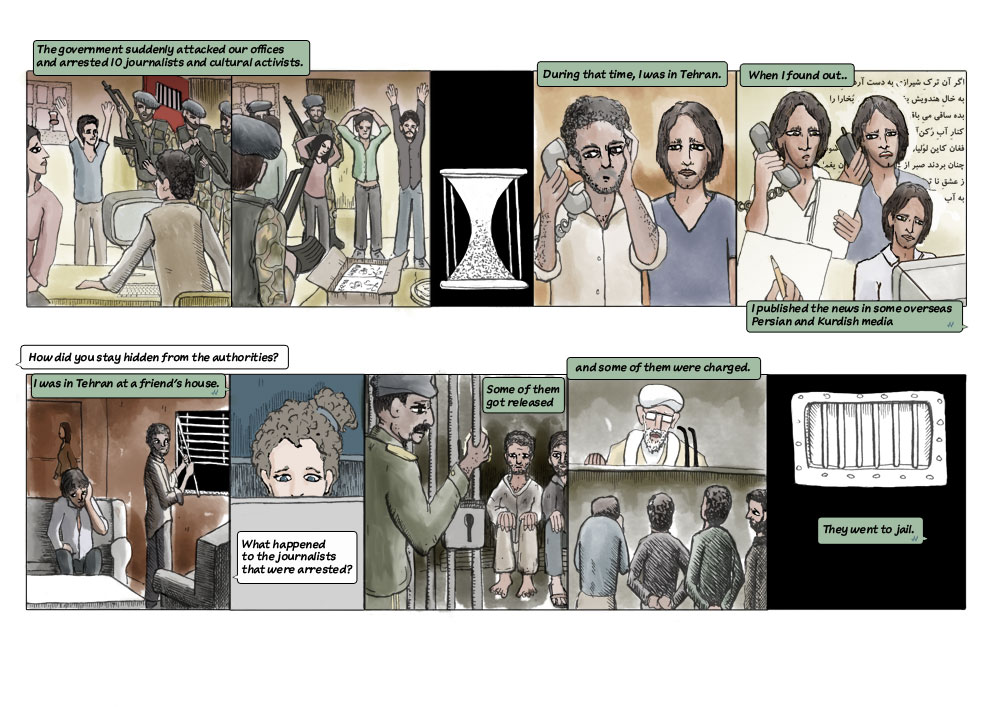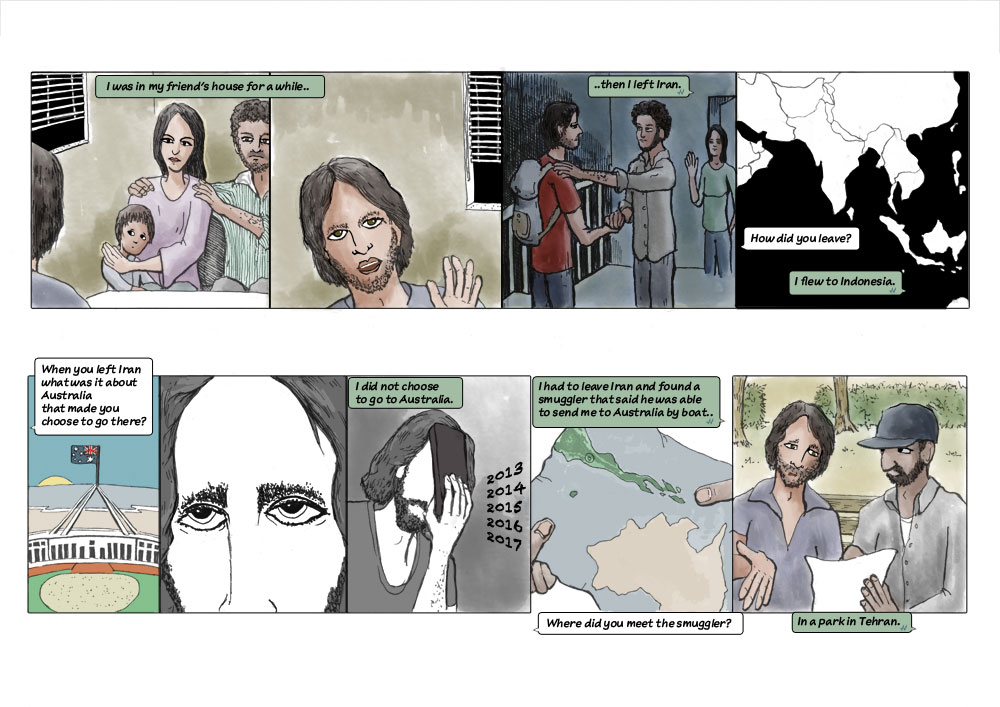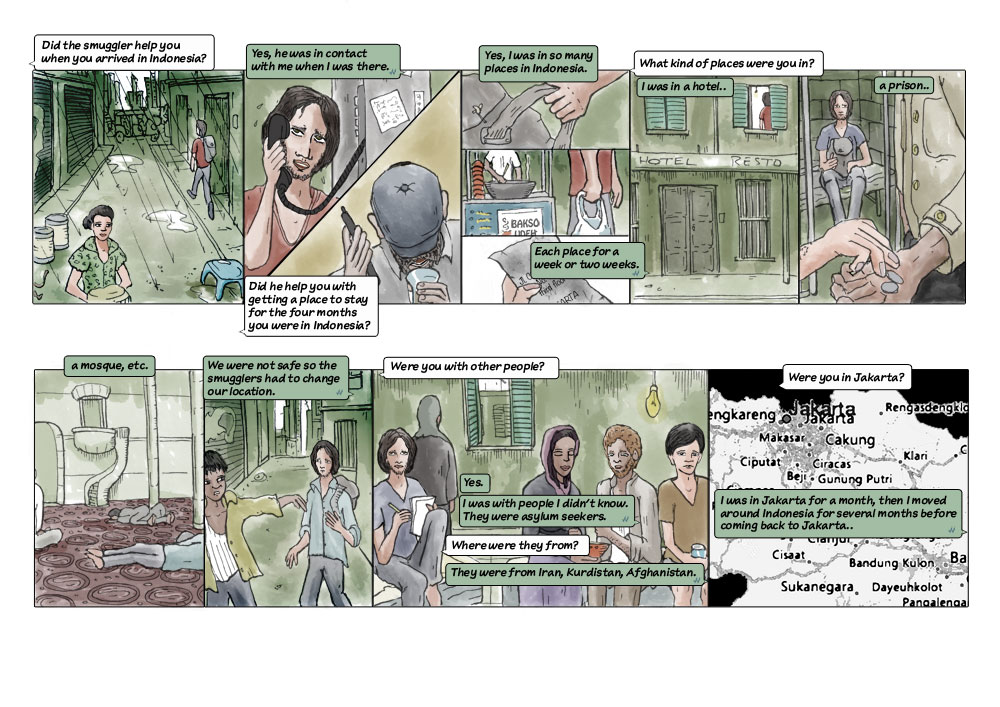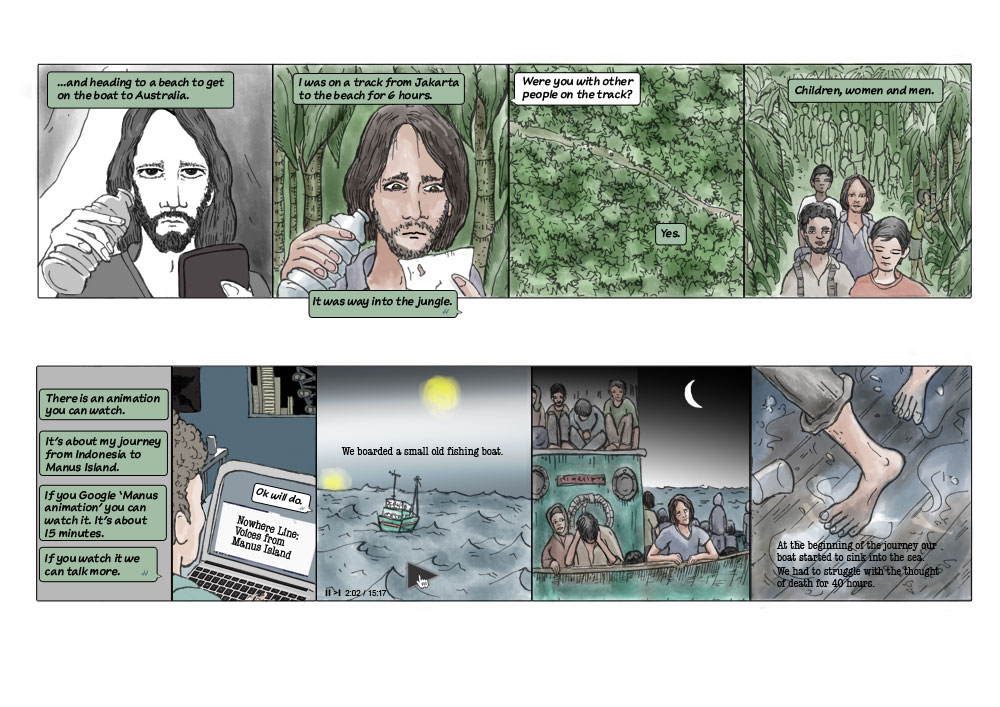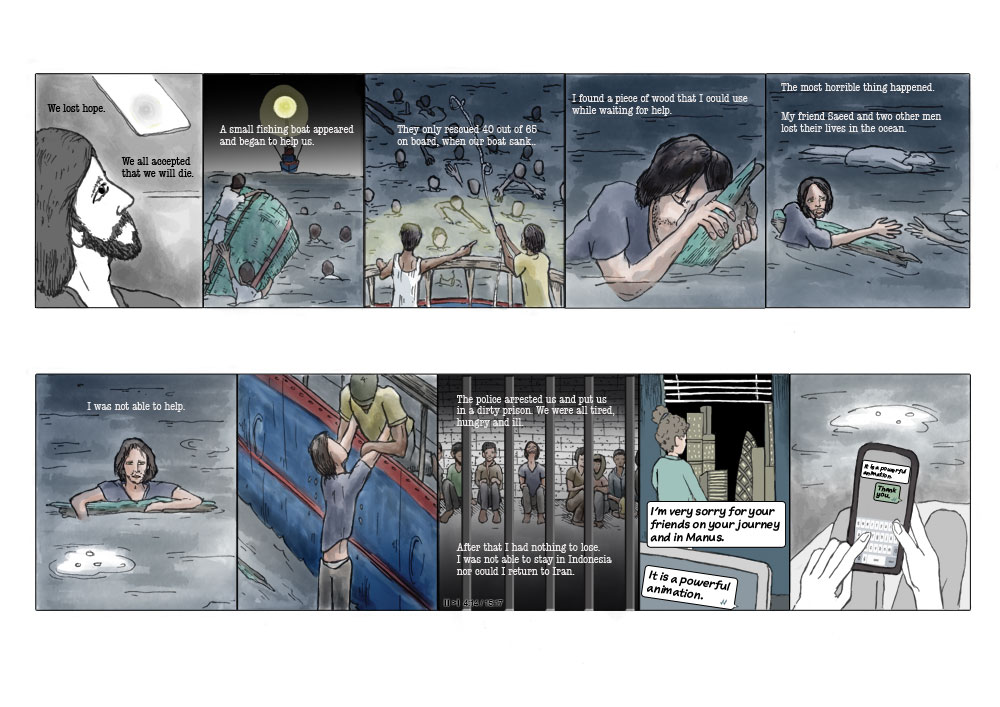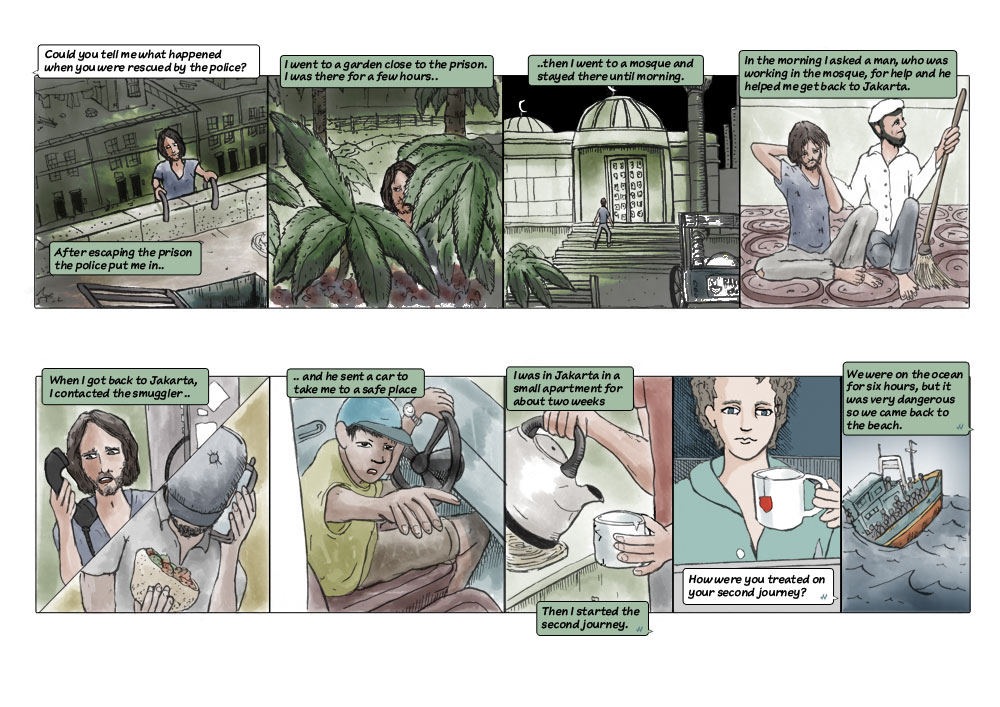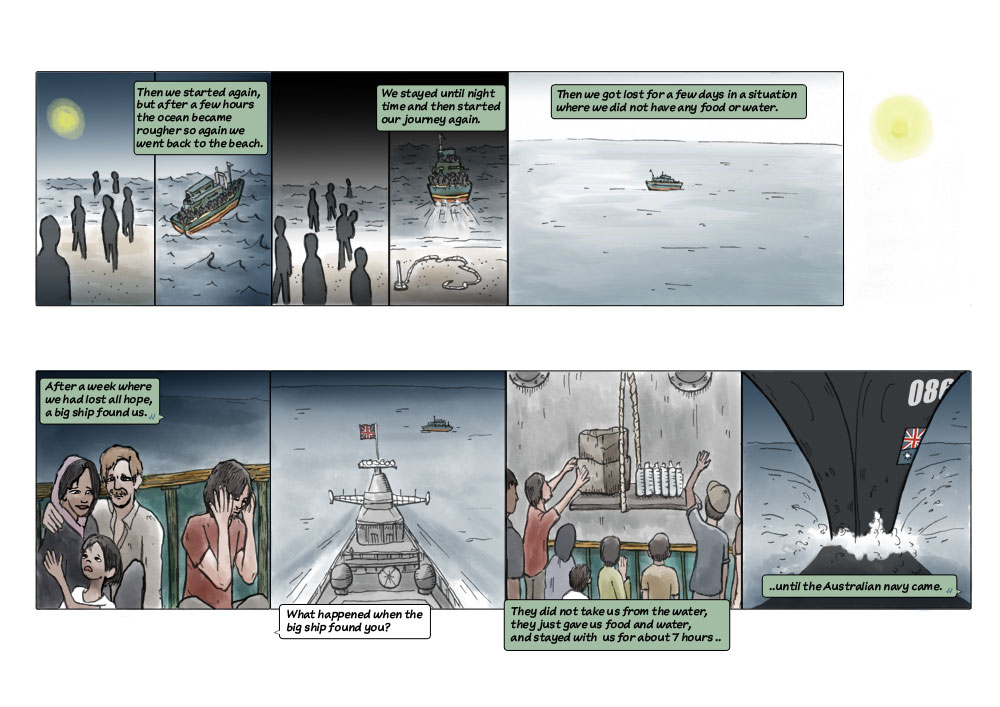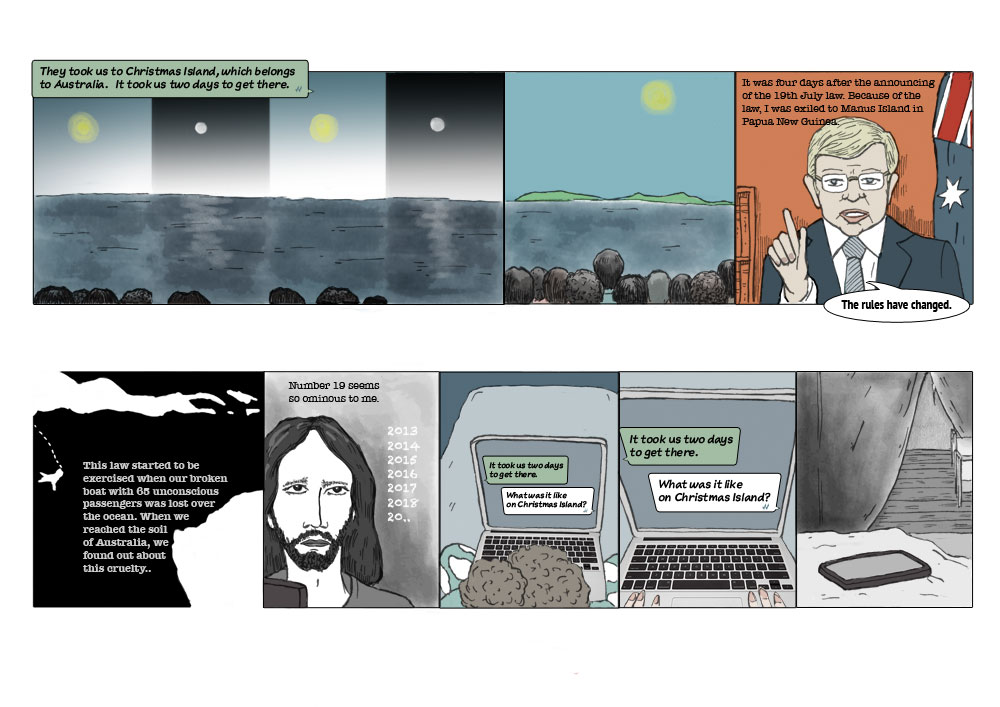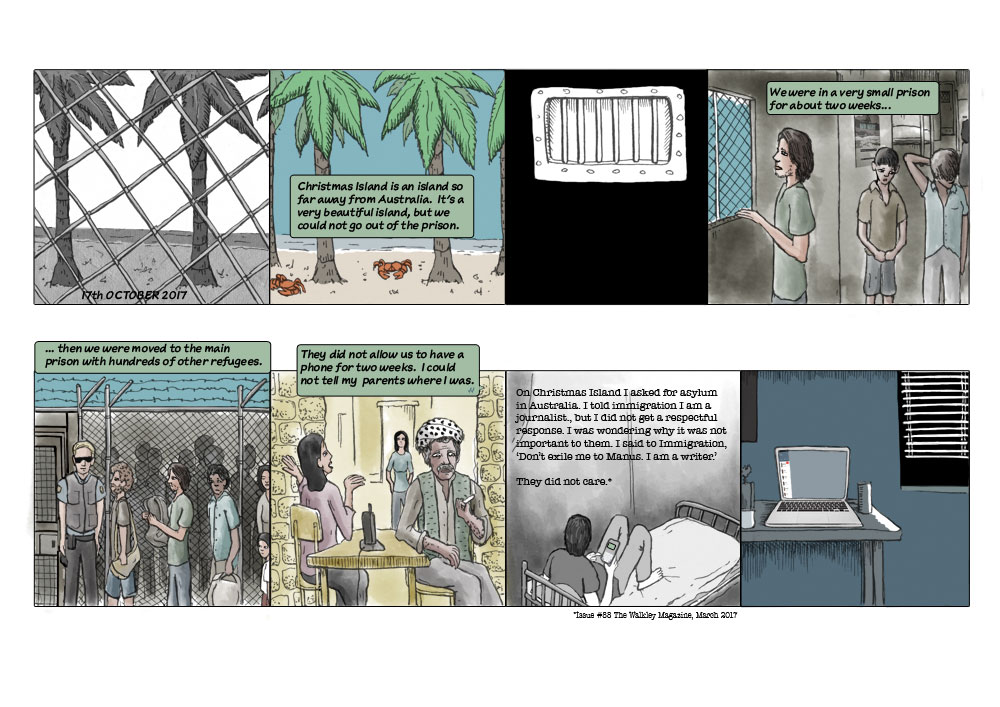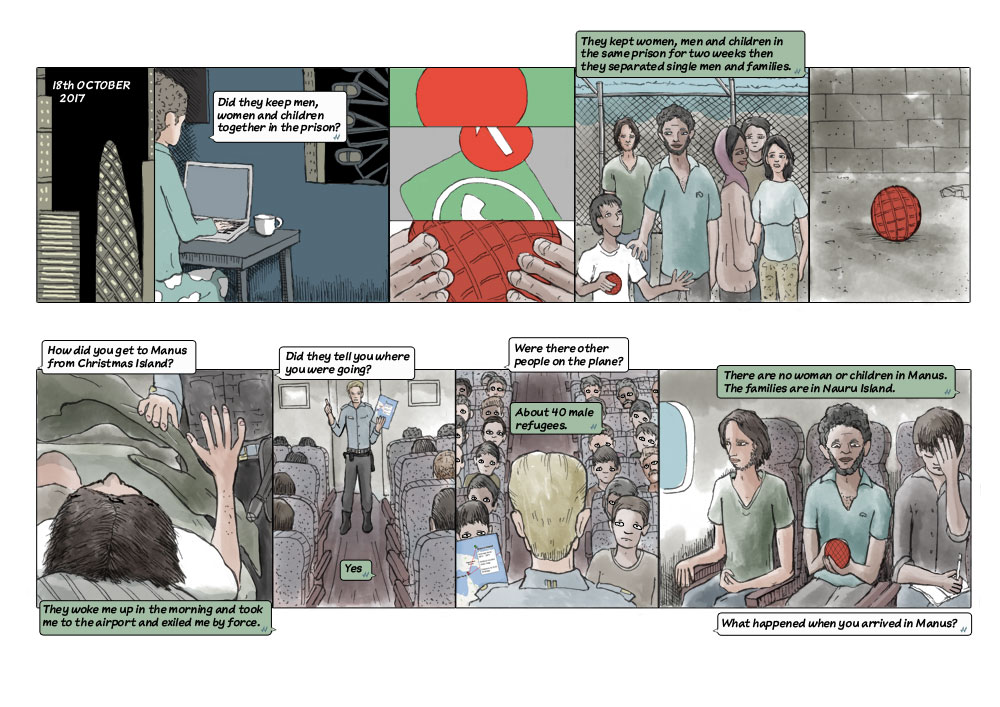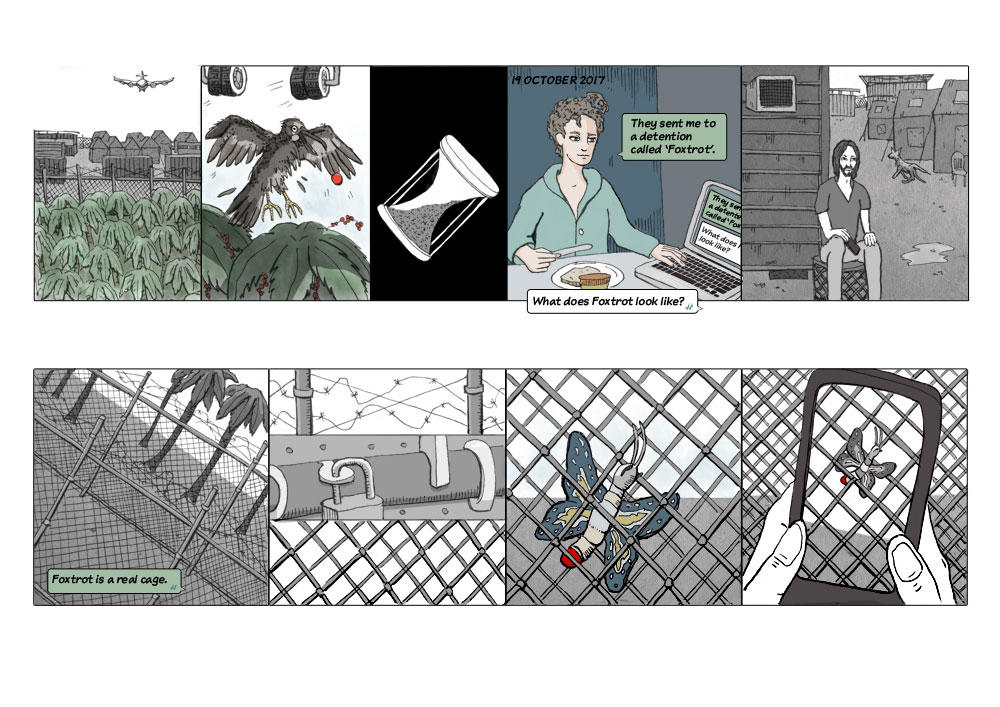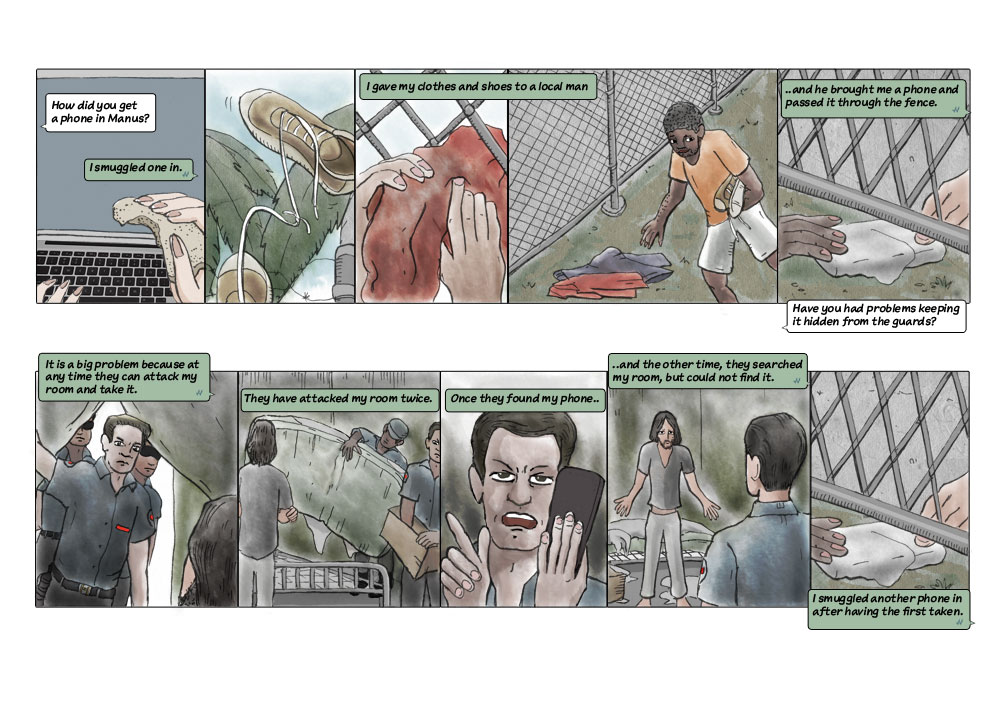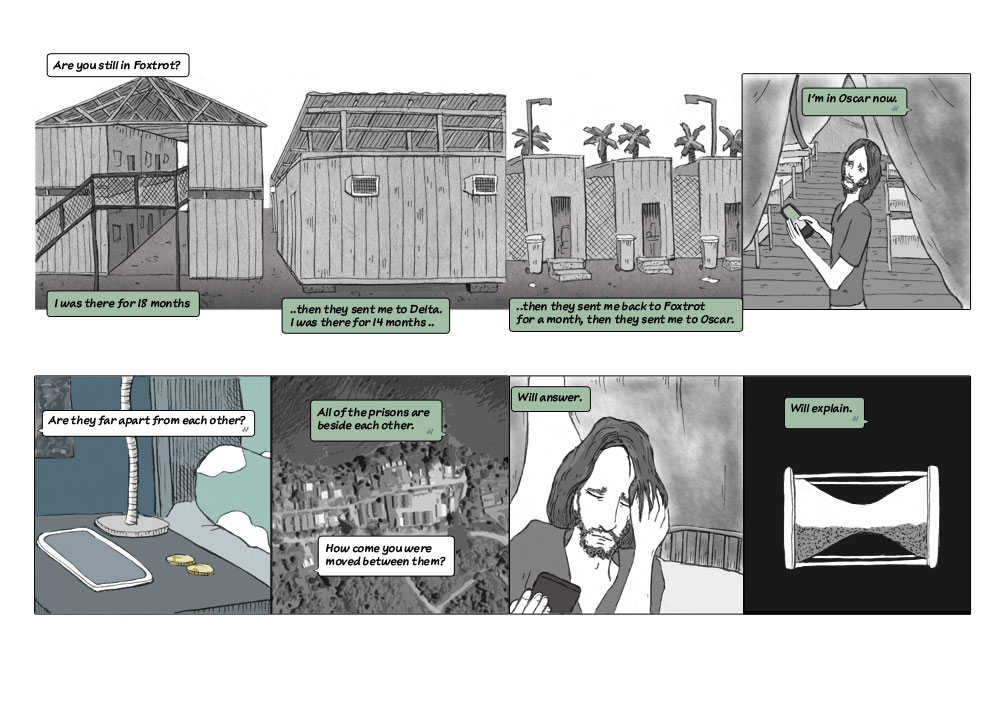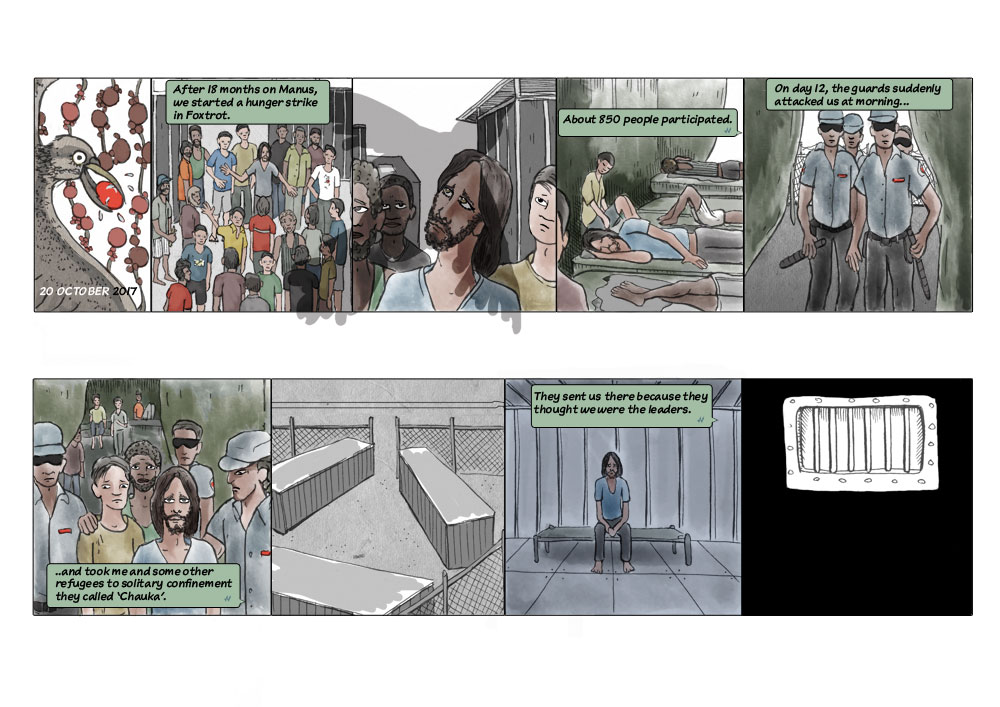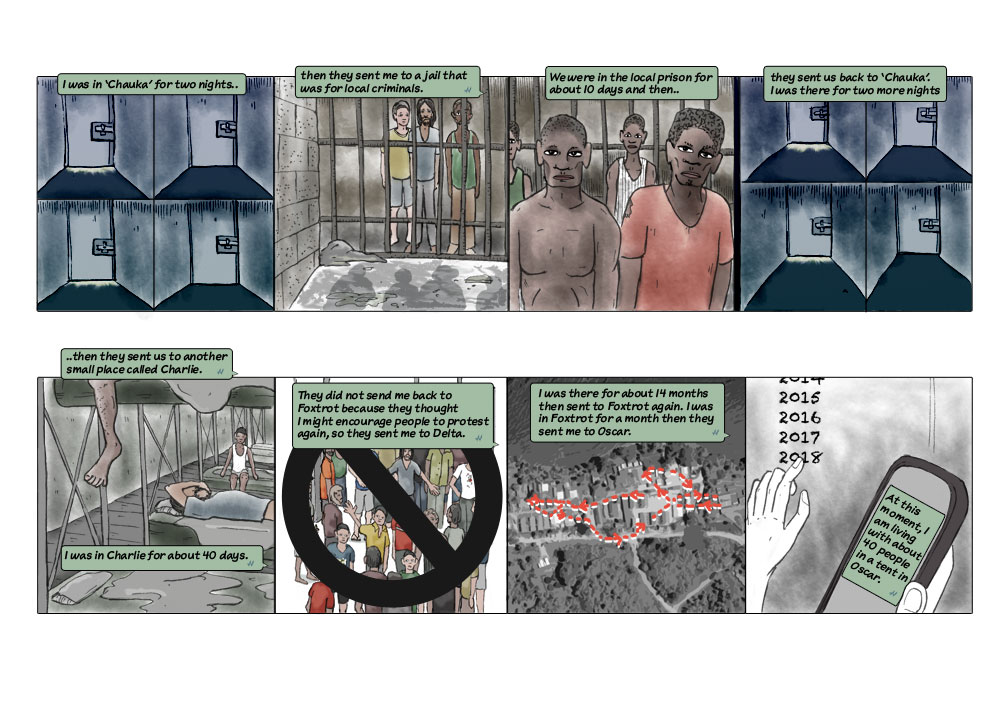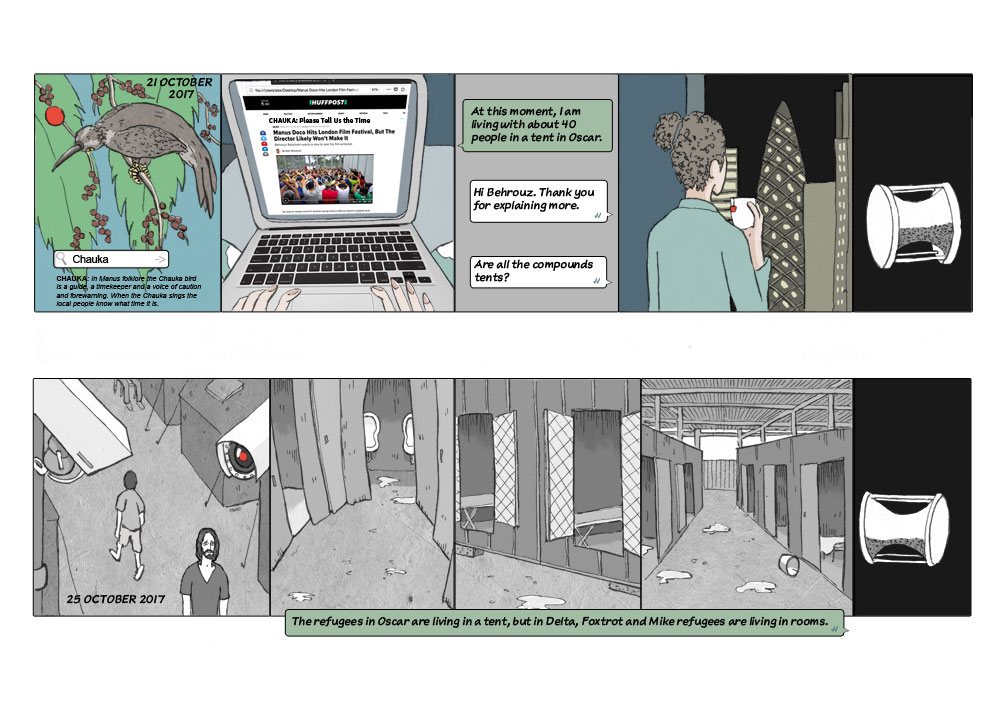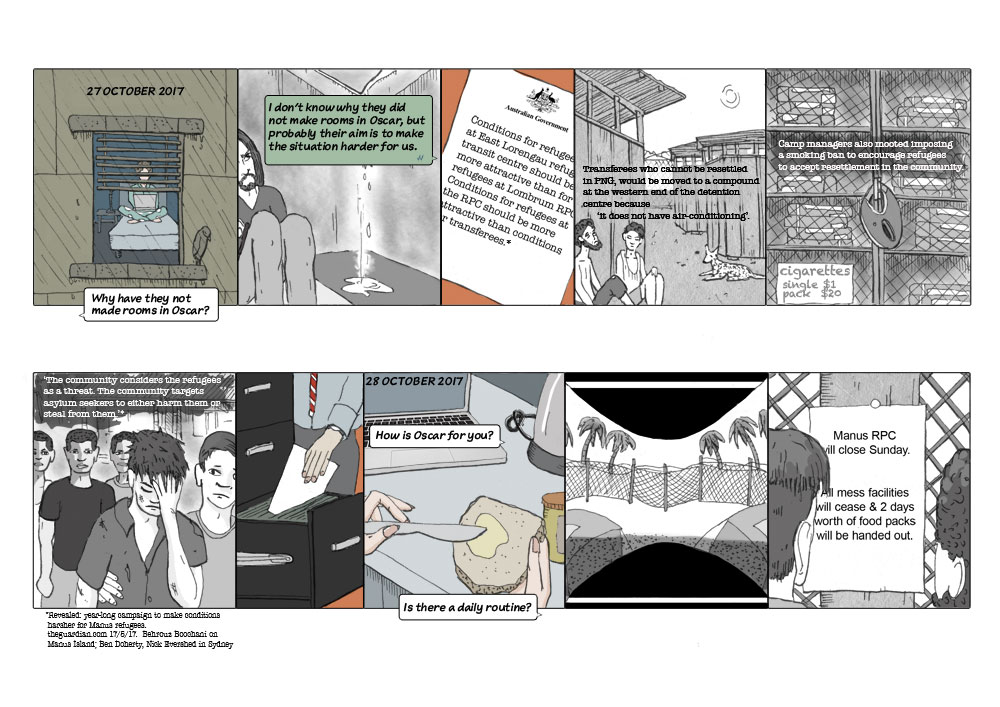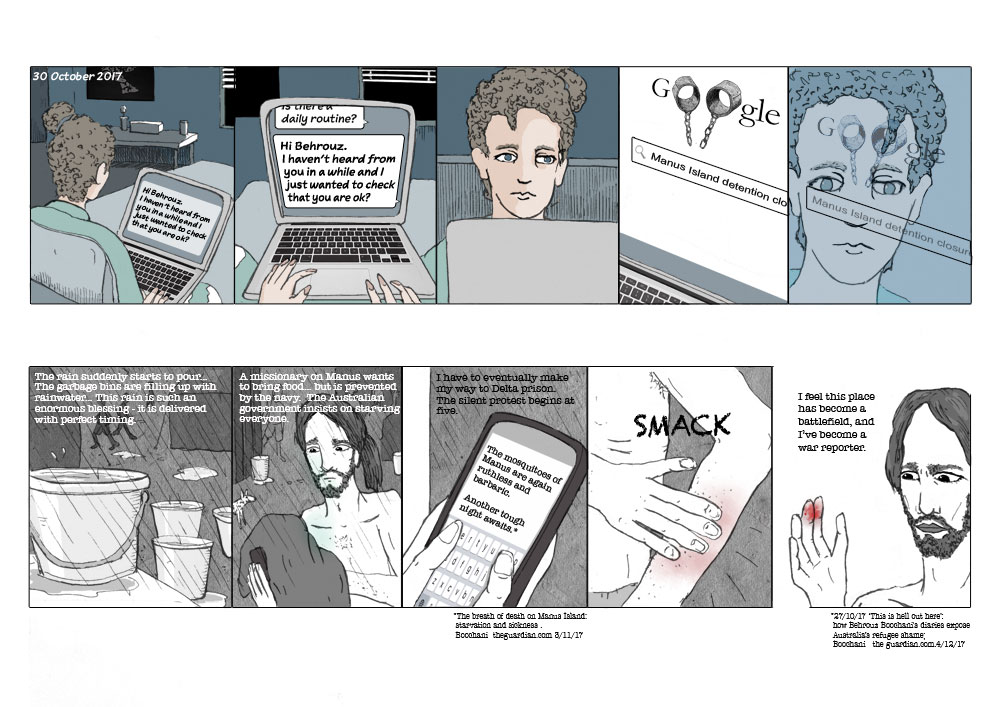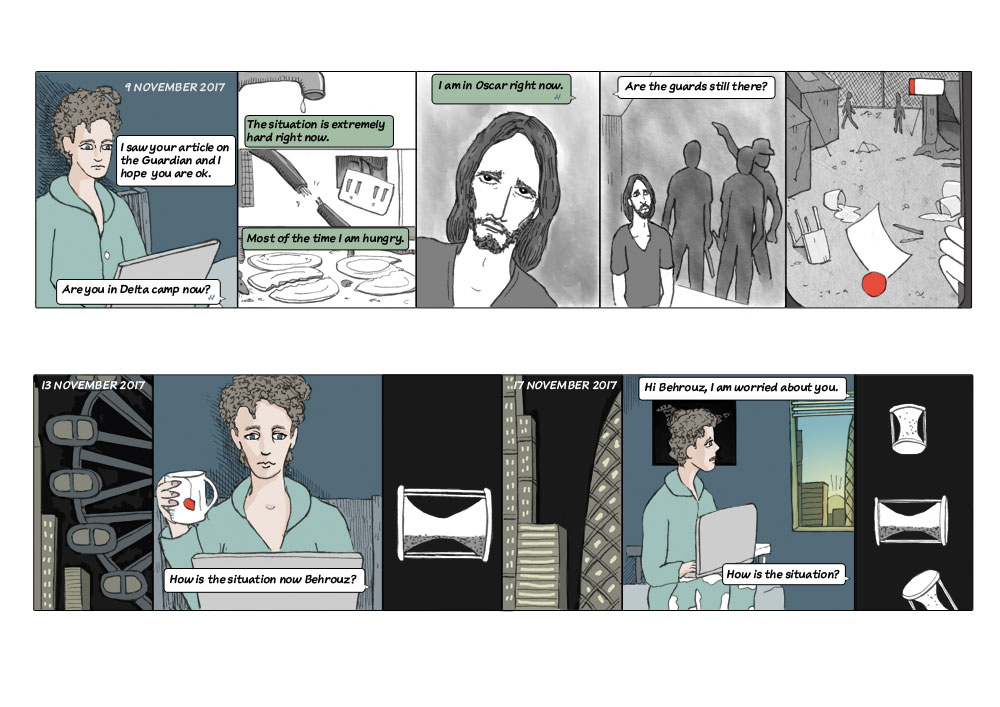 Stories »
Until we are all free
Until We Are All Free is a comic produced from WhatsApp conversations between a Kurdish journalist, Behrouz Boochani who has been detained on Manus Island for the past 5 years, and a PositiveNegatives' researcher.
Length: 26 pages
Credits: Alex Mankiewicz (Illustration), Behrouz Boochani & Poppy Ogier (Co-Producers), Dr Benjamin Worku-Dix (Director)
Info: Highly Commended Australian/New Zealand Illustration Awards, 2018. Short-listed for a The 2019 Ledger Awards
The initial direction of the project was to give a new perspective on Behrouz's well-known story, but issues started presenting themselves on the island with guards no longer performing their duties, water and electricity being cut and Behrouz being arrested for a short period of time. From these issues, the idea came to represent his story within the context of ongoing events with the real-time elements of the WhatsApp conversation.
Here is a link to the animation referenced in the comic, Nowhere Line: Voices from Manus Island by Lukas Schrank.