PositiveNegatives produce comics, animations and podcasts about contemporary social and humanitarian issues, including conflict, racism, migration and asylum. We combine ethnographic research with illustration, adapting personal stories into art, education and advocacy materials.
PositiveNegatives' Founder and Executive Director, Dr Benjamin Worku-Dix, received his PhD. from University of Sussex (2016) in Anthropology exploring ways to represent complex testimonies through sequential art, based on fieldwork conducted in Sri Lanka, India, London and Switzerland with Sri Lankan Tamil communities. PositiveNegatives' approach to creating literary comics combines continual engagement and reaffirmation from participants, and as such is sensitive to the culture, histories and beliefs of their communities.
PositiveNegatives has worked extensively with a range of organisations such as The Guardian, Open Society Foundations (OSF), BBC, The Nobel Peace Centre, Overseas Development Institute (ODI) and the United Nations (UN), and with leading academic institutions such as; Harvard South Asia Centre, SOAS University of London, University of Sussex and the Peace Research Institute of Oslo (PRIO).
Here are some key examples of our work:
Amplifying activists' voices: Commissioned by the OSF, 'Born Julia and Julius' is the illustrated and animated experiences of prominent Ugandan intersex and transgender activist Julius Kaggwa. 'Born Julia and Julius' was produced to amplify intersex voices and support community-led advocacy initiatives. Demonstrating the power of comics and animations to elevate activists' voices, Julius Kaggwa was interviewed by several prominent news providers alongside his illustrated story, including the BBC and CBC.
Graphic advocacy presented to UK Parliament: Commissioned by The Guardian and facilitated by The Poppy Project, 'Abike's Story' is a first person illustrated testimony of one woman's experience of being trafficked from Nigeria to London. 'Abike's Story' was submitted to the UK Parliament in order to creatively engage members in reforms to the Modern Day Slavery Act 2015.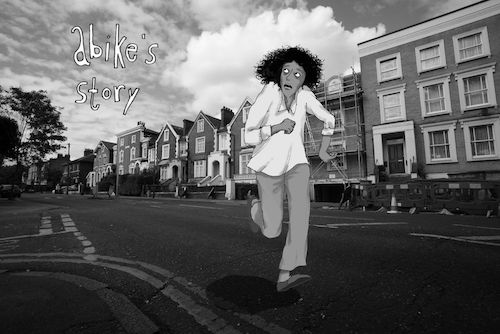 BBC animation watched by 90 million people in a week: 'Hooked' is an illustrated and animated narrative humanising the impact of the international drugs trade on individuals in Guinea-Bissau. It was produced for the BBC 'Focus on Africa' programme and published in 10 languages. In a single week, it was read by 90 million people.
Unlocking academic research for mainstream audiences: 'Fleeing into the Unknown: A Journey from Eritrea to England' is the illustrated journey of Merha, who escaped conscription, crossing Africa and Europe to reach safety in the UK. Demonstrating the power of comics to attract PR, we used the story as a hook to seed the accompanying ODI policy report to The Huffington Post.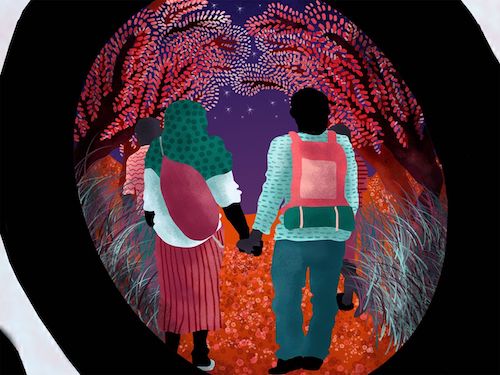 Immersing the audience visually and auditorily: North Star Fading is a 'zoom animation' self-commissioned to illustrate the dangerous journeys many Eritreans take, fleeing their homes and crossing Ethiopia, Sudan and Libya, to reach Europe.
You can learn more on our Mission & Principles page.