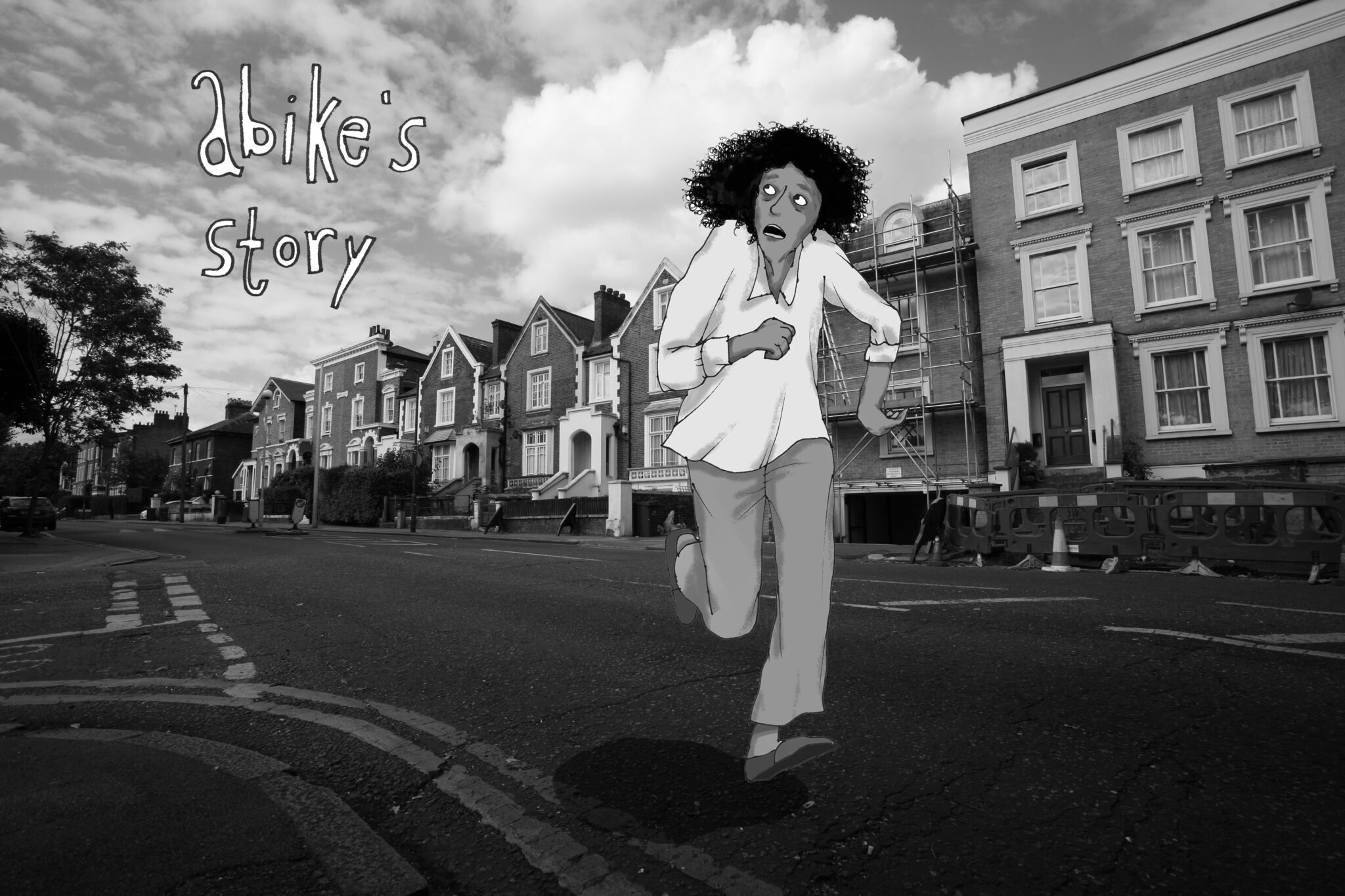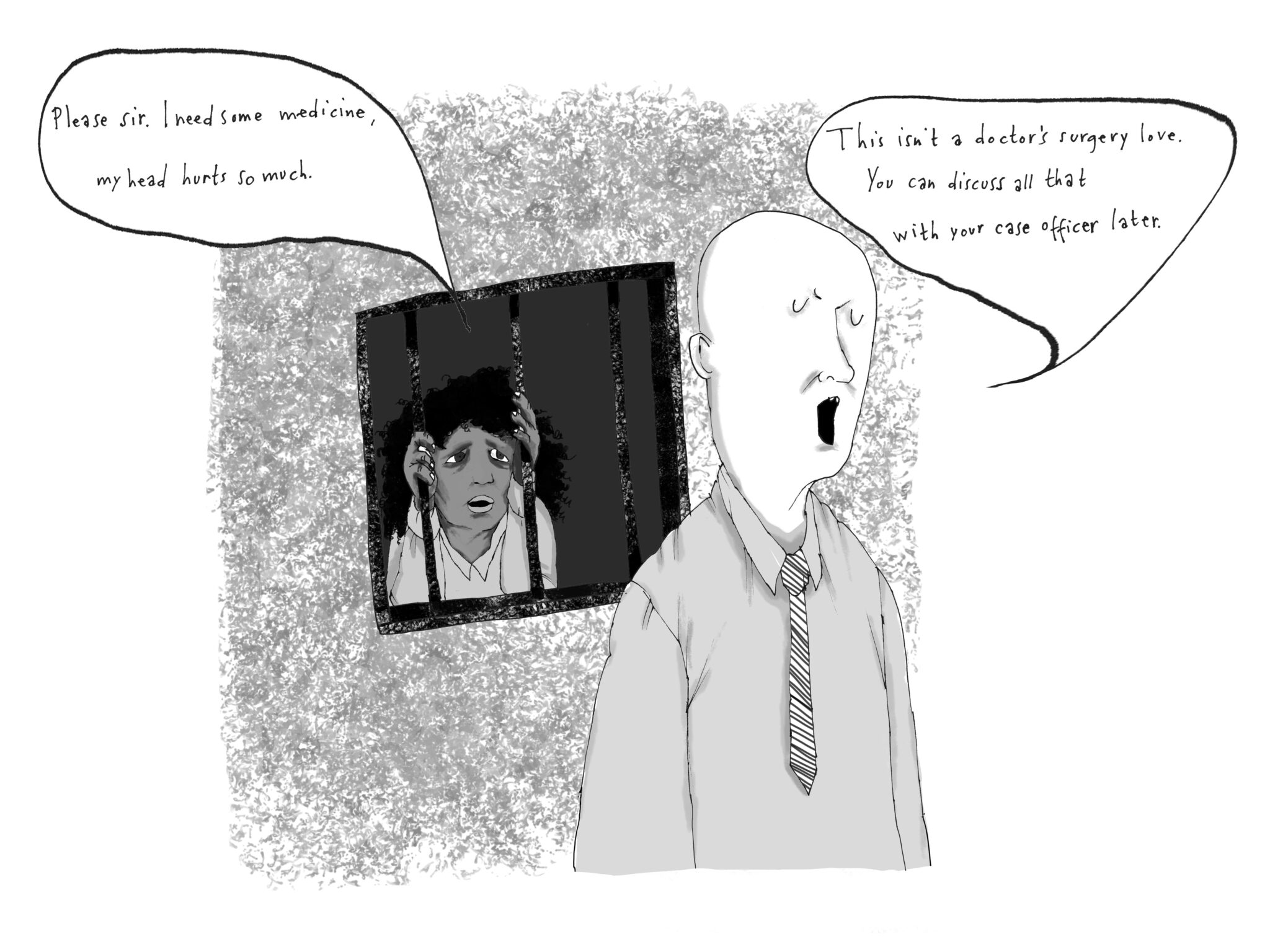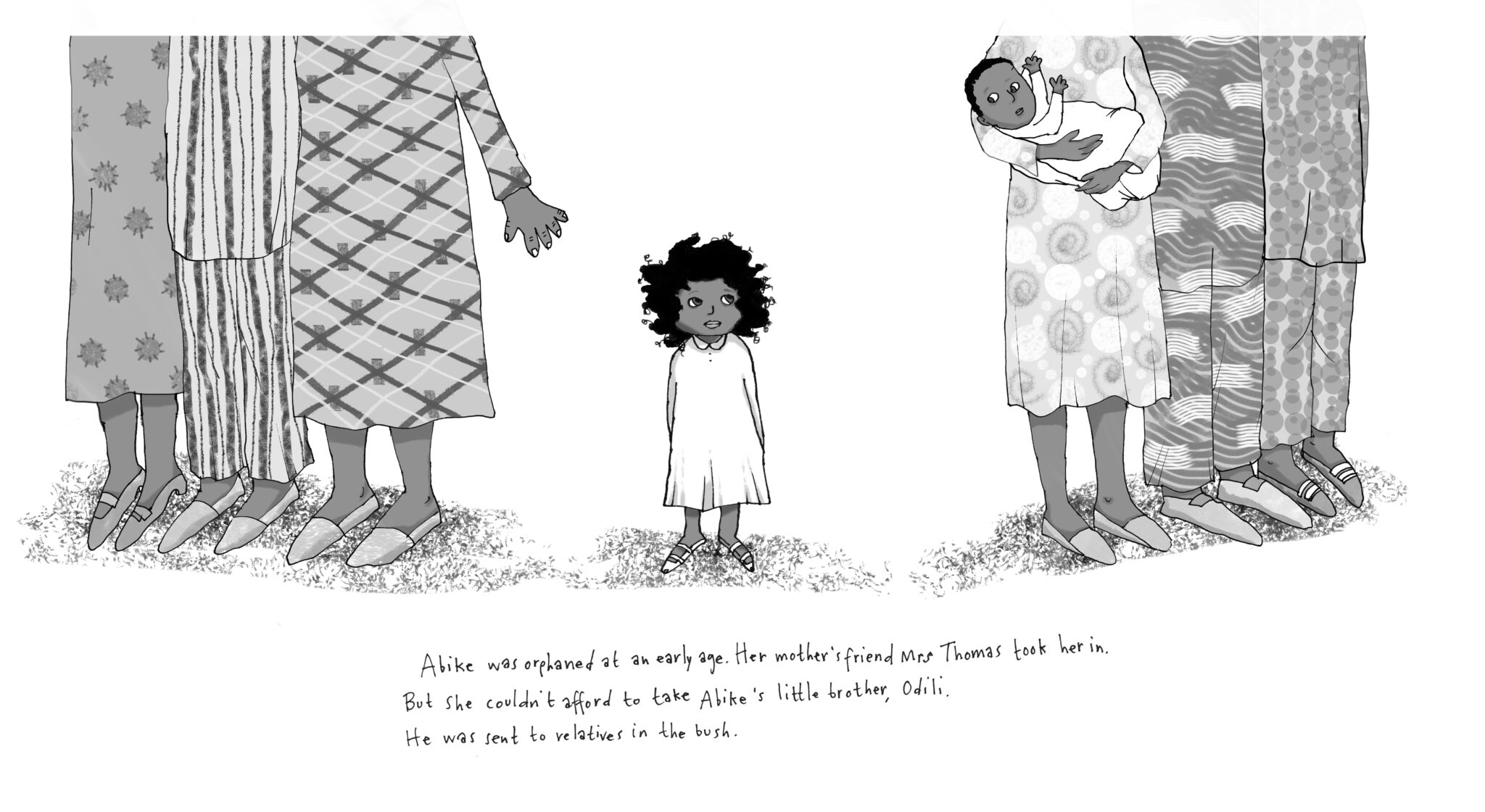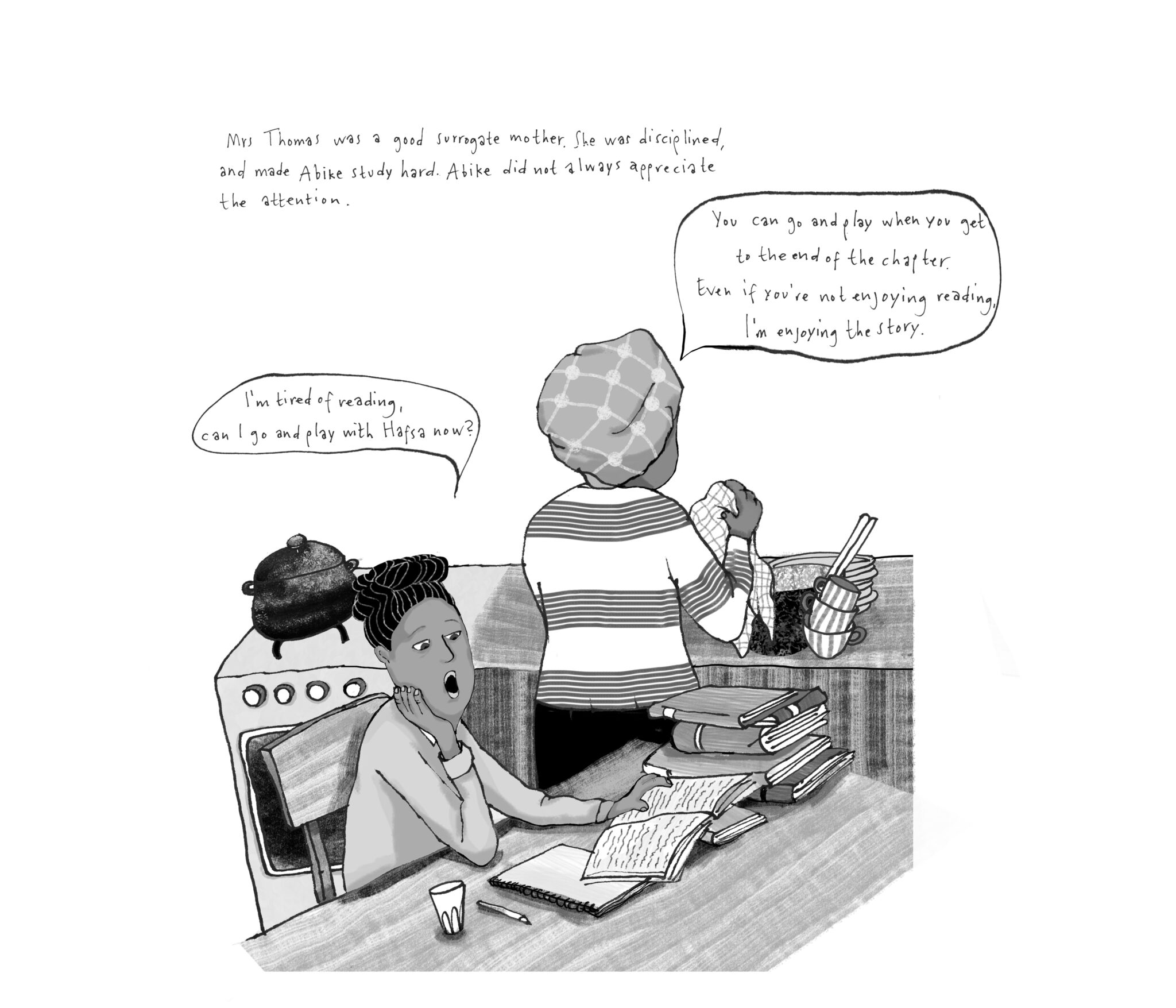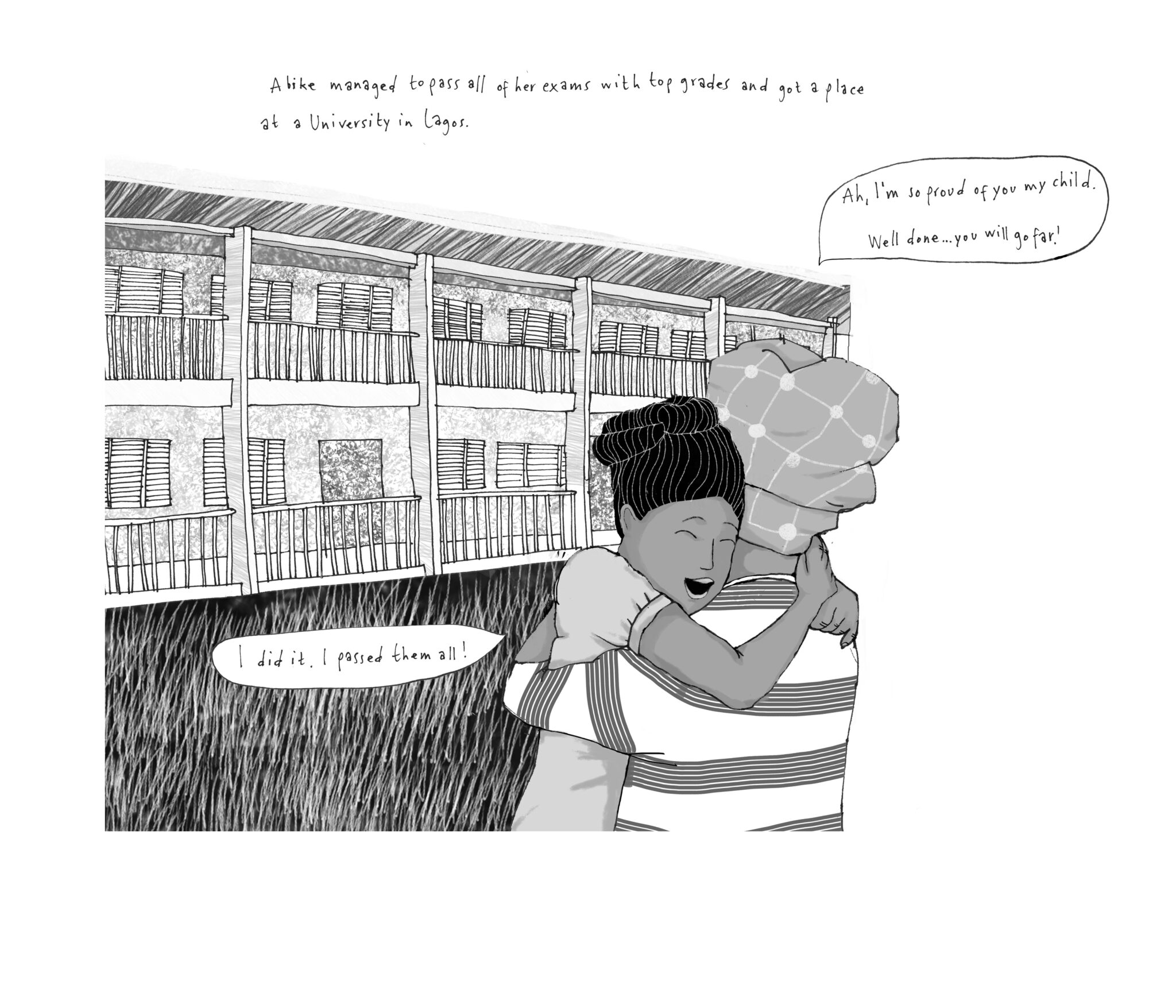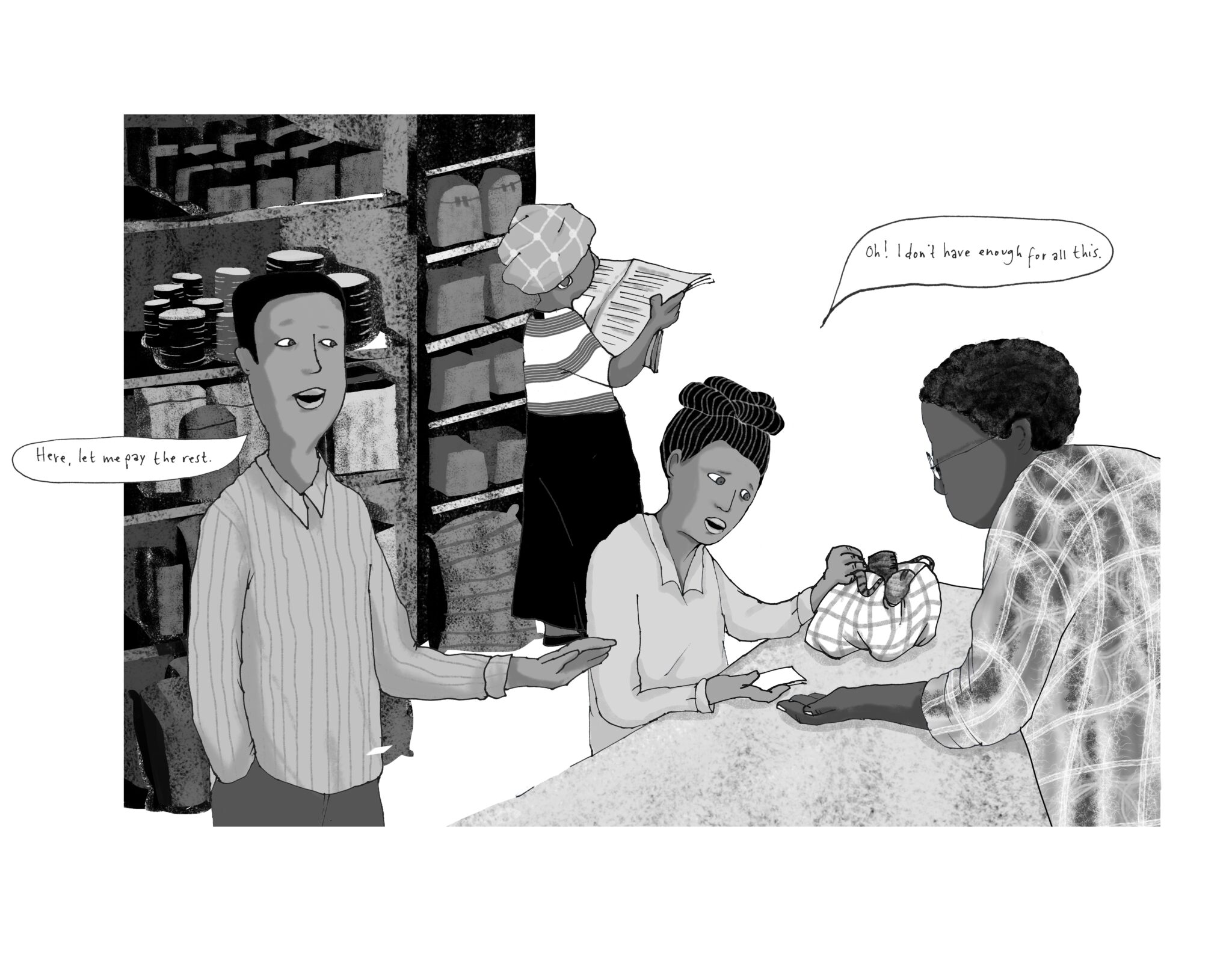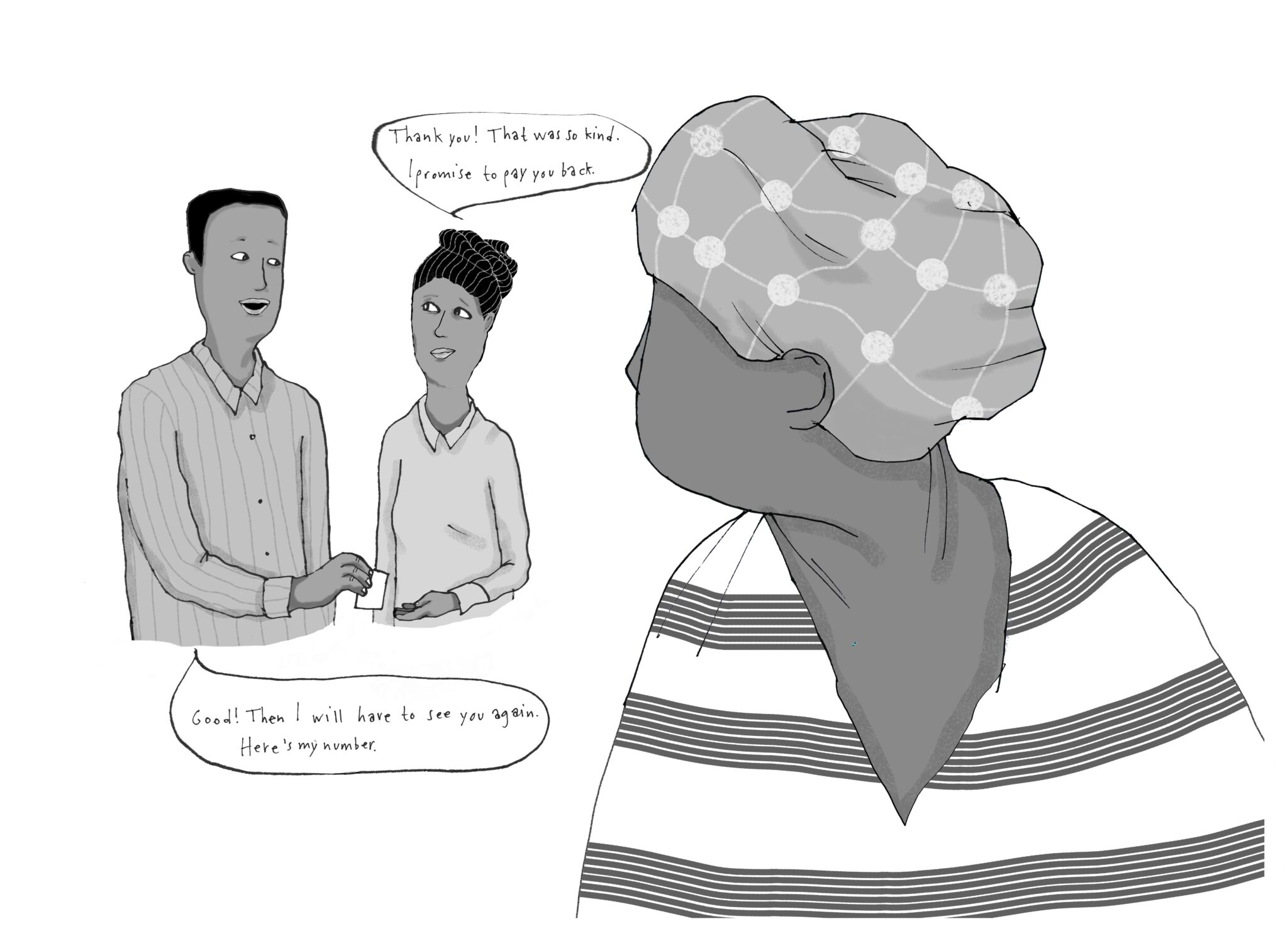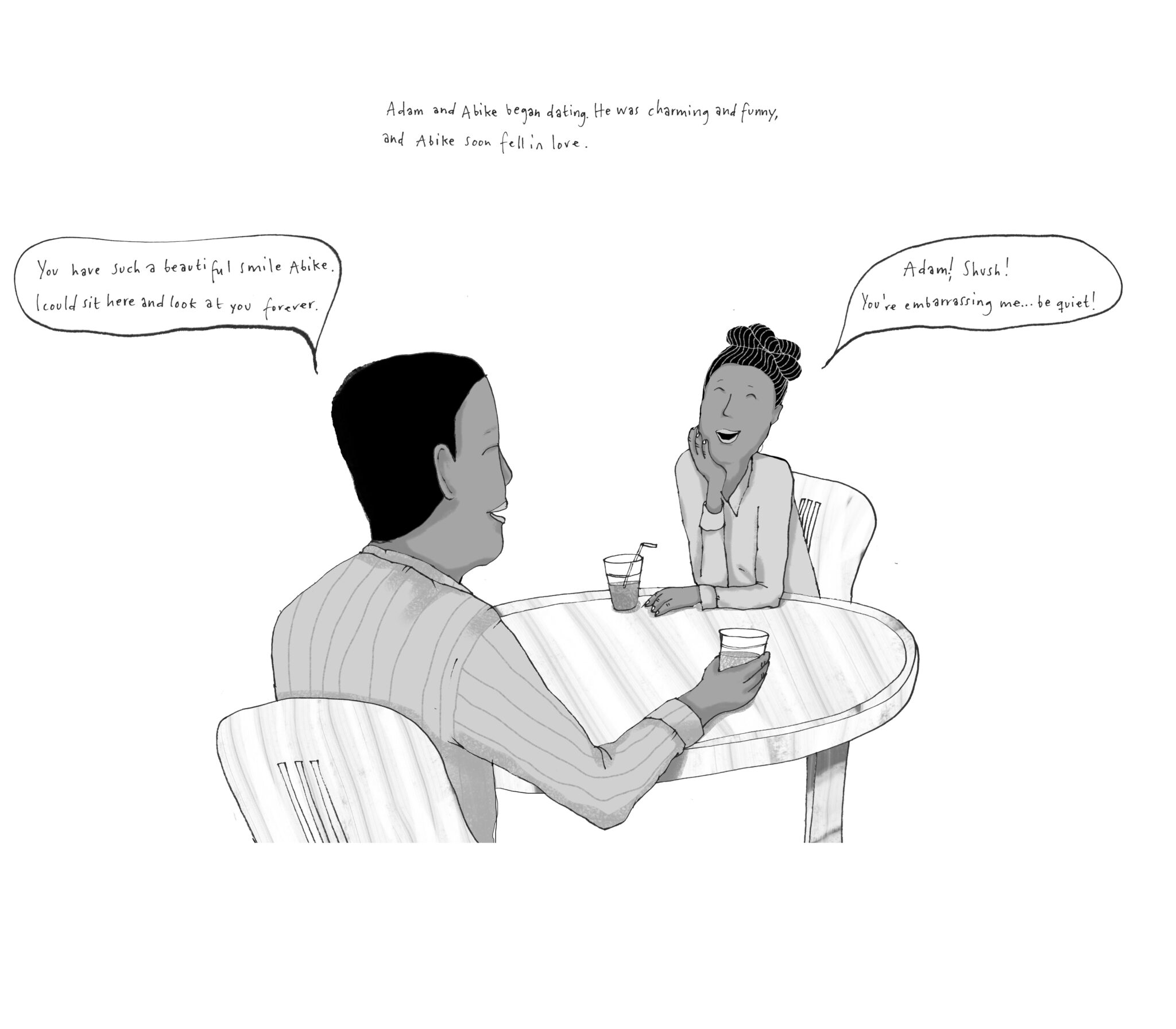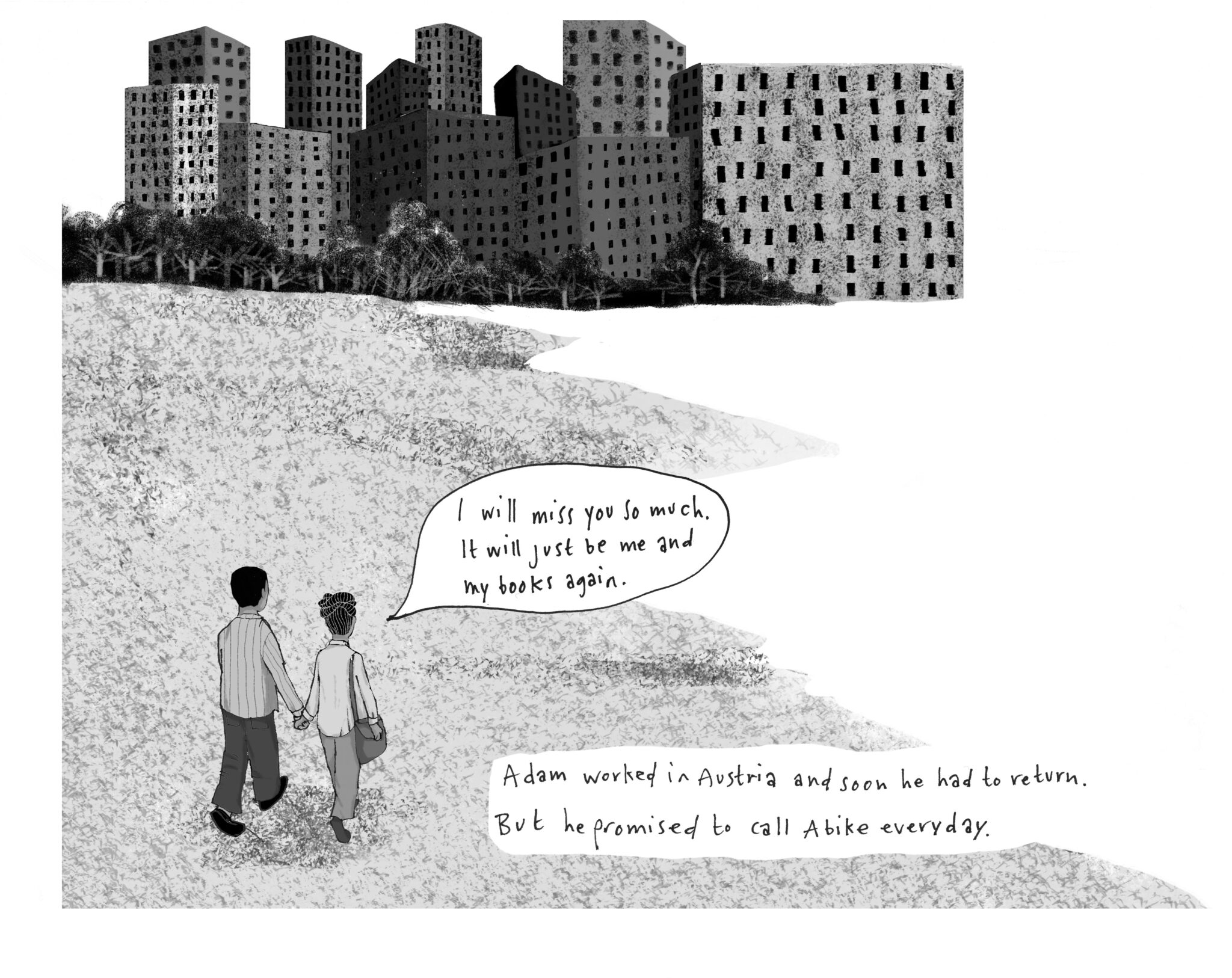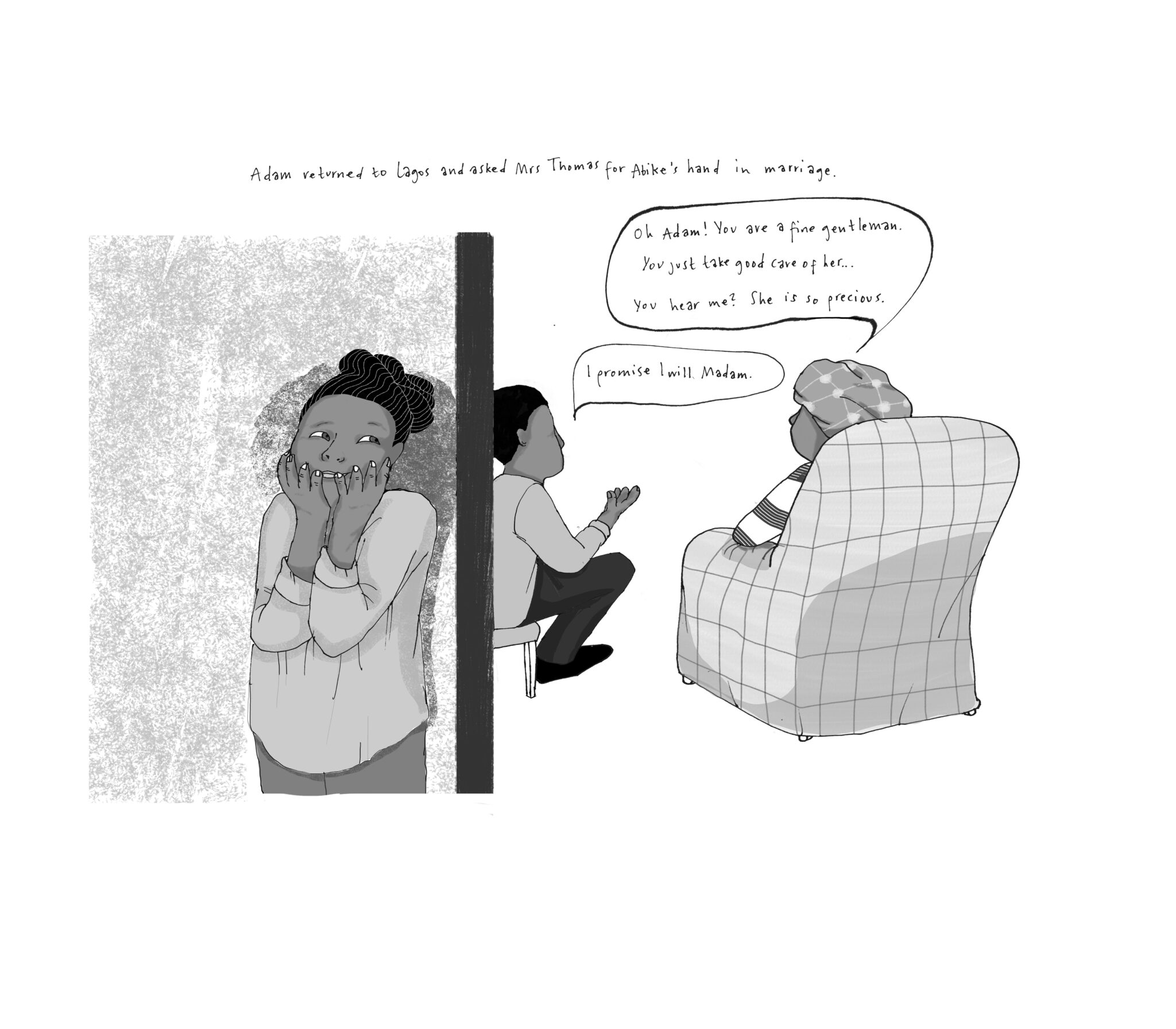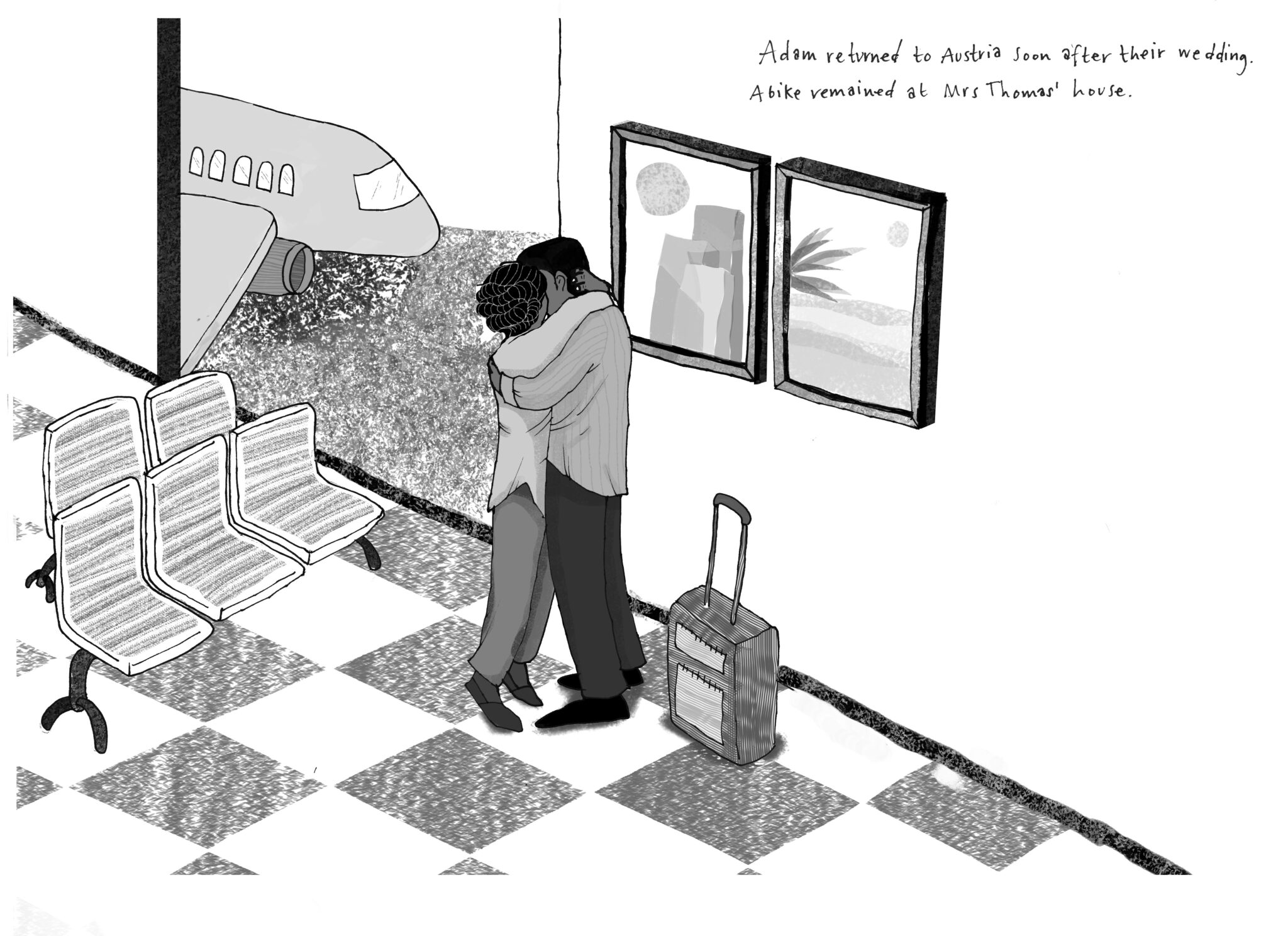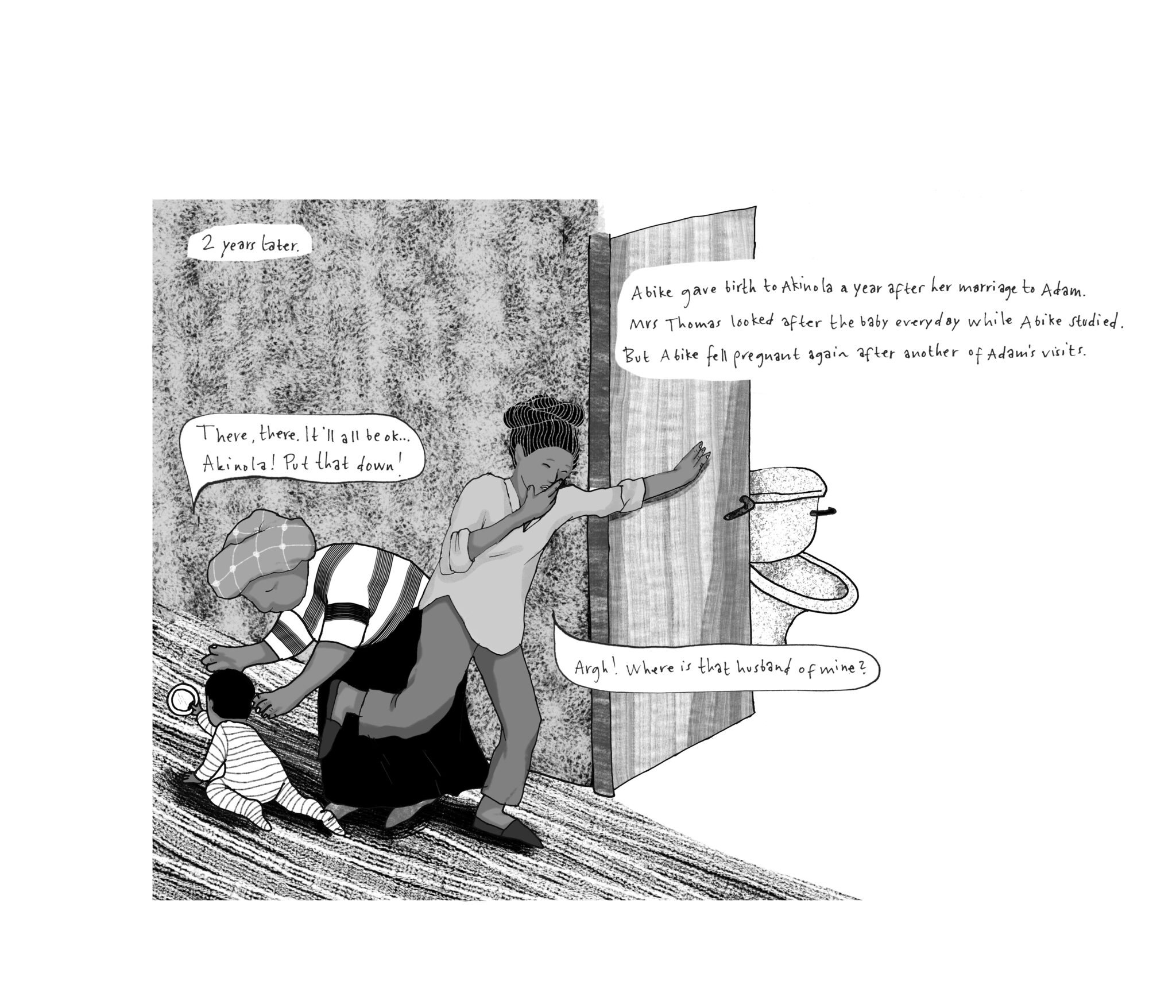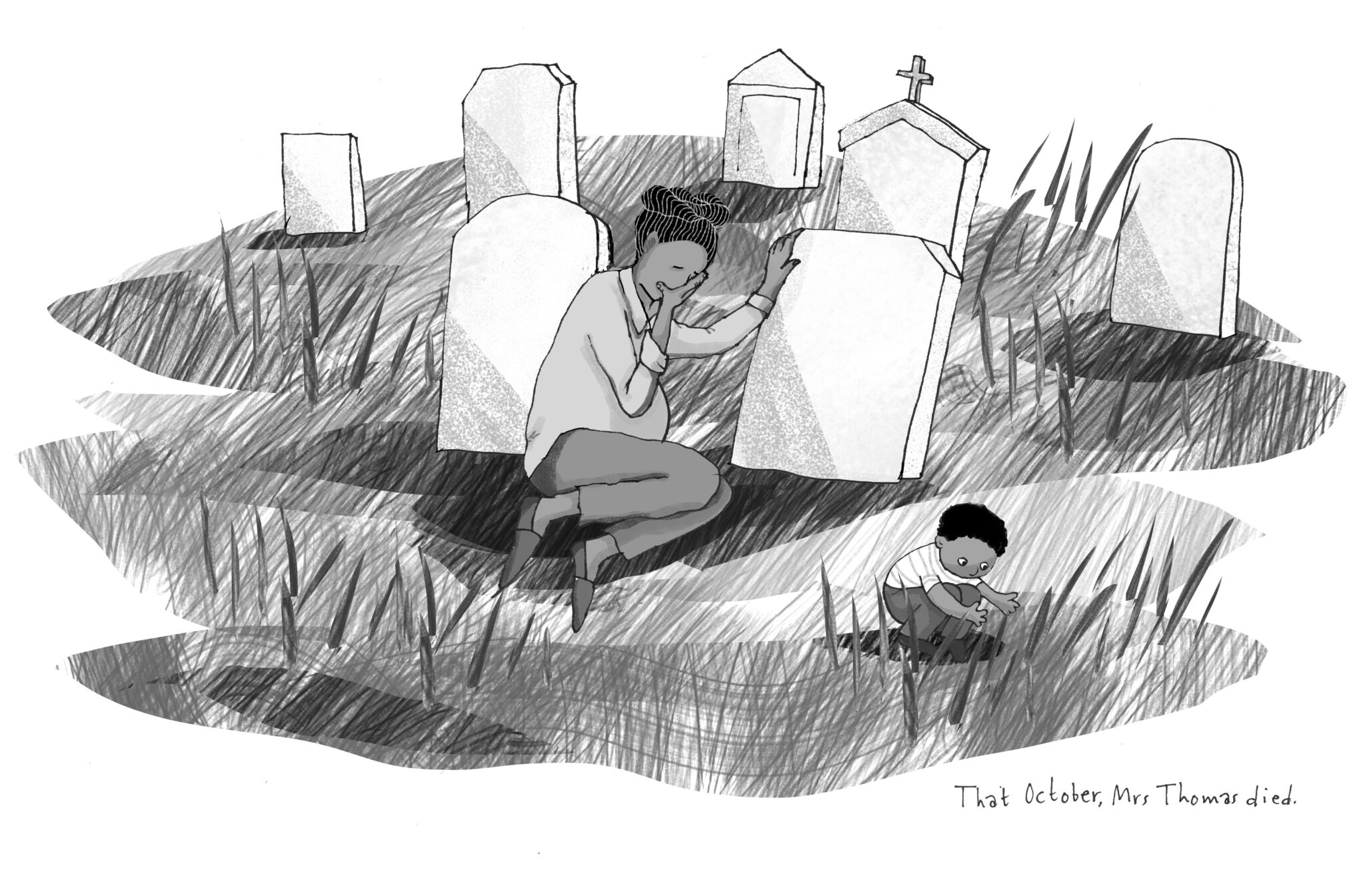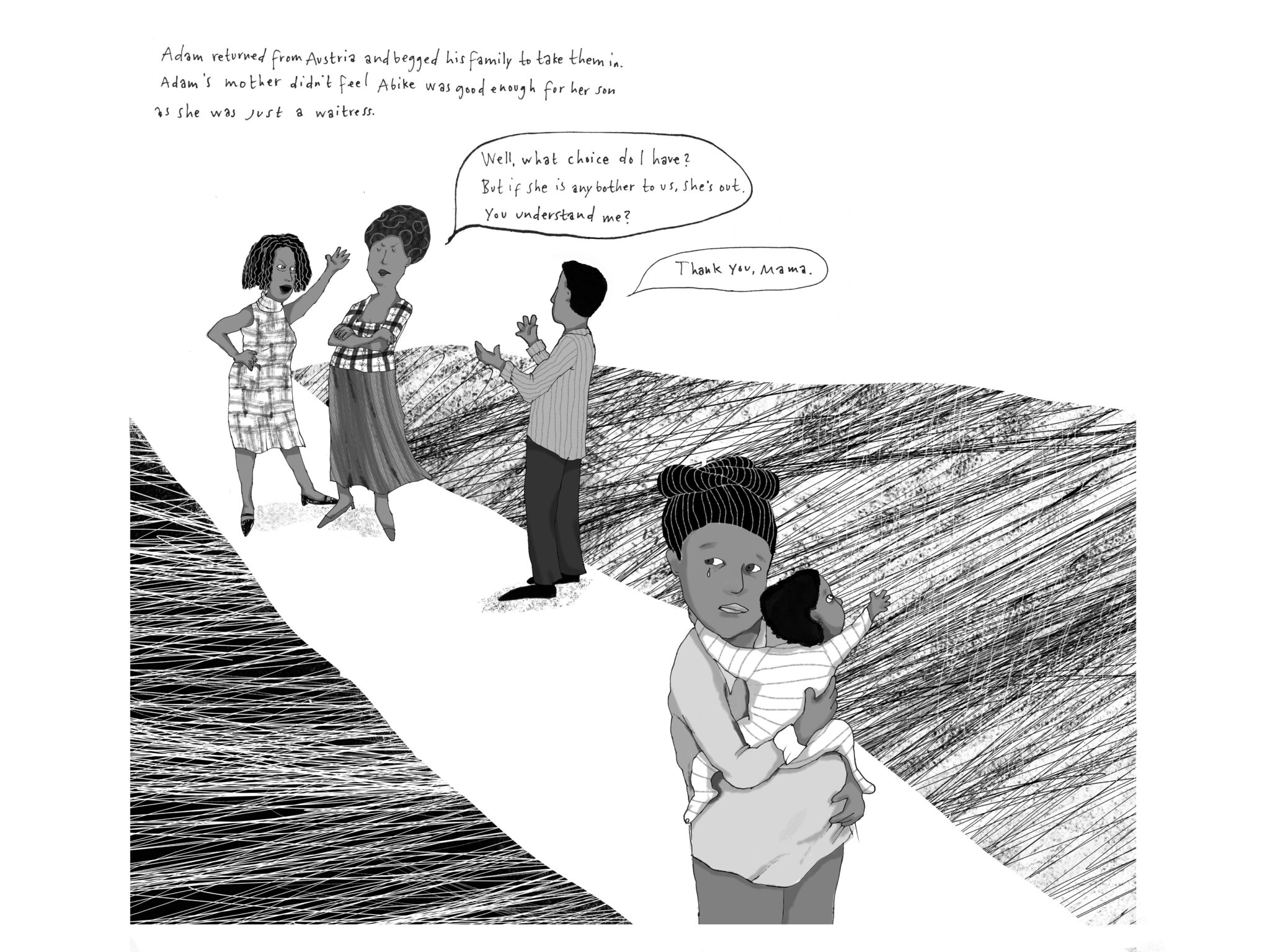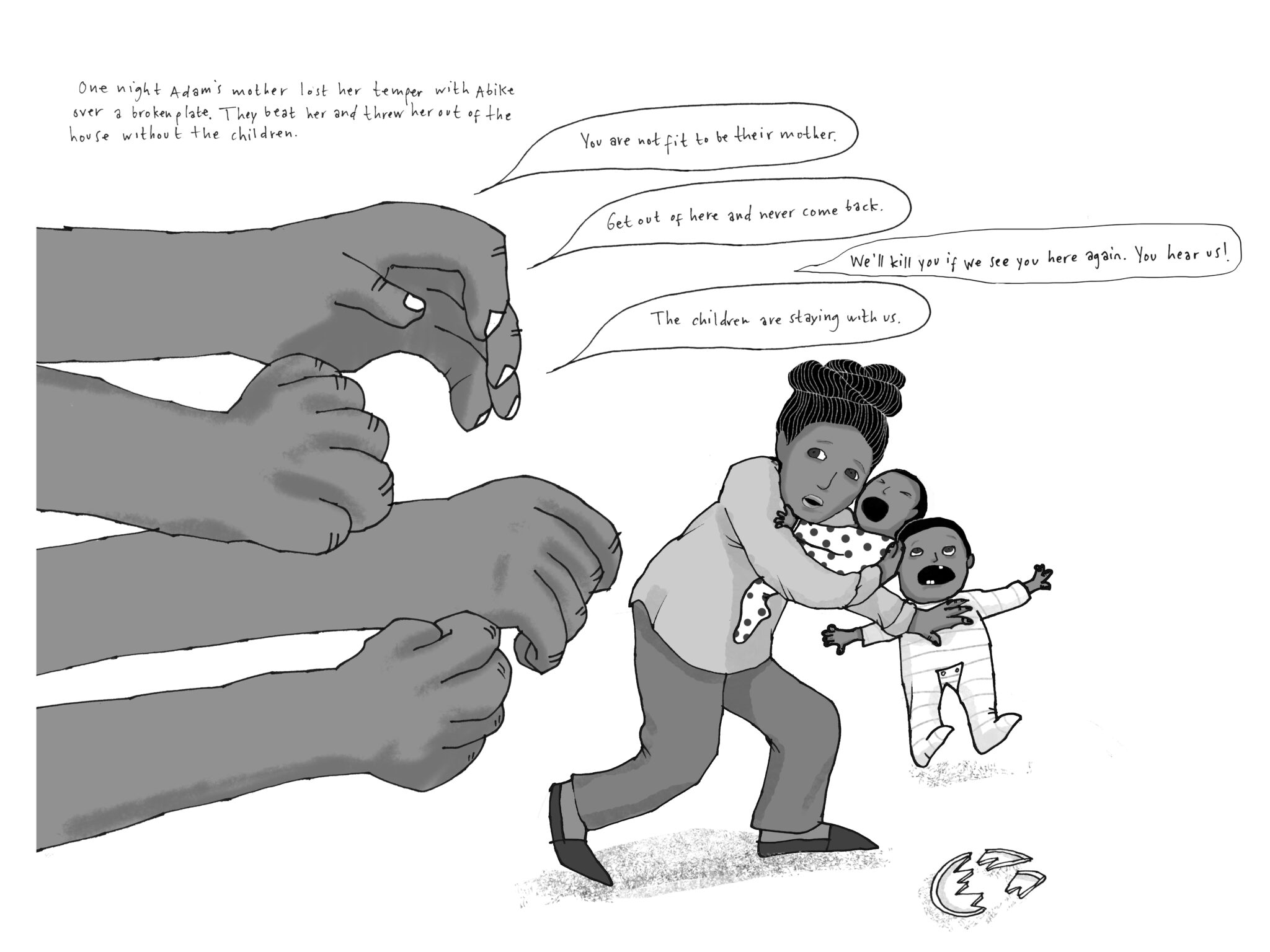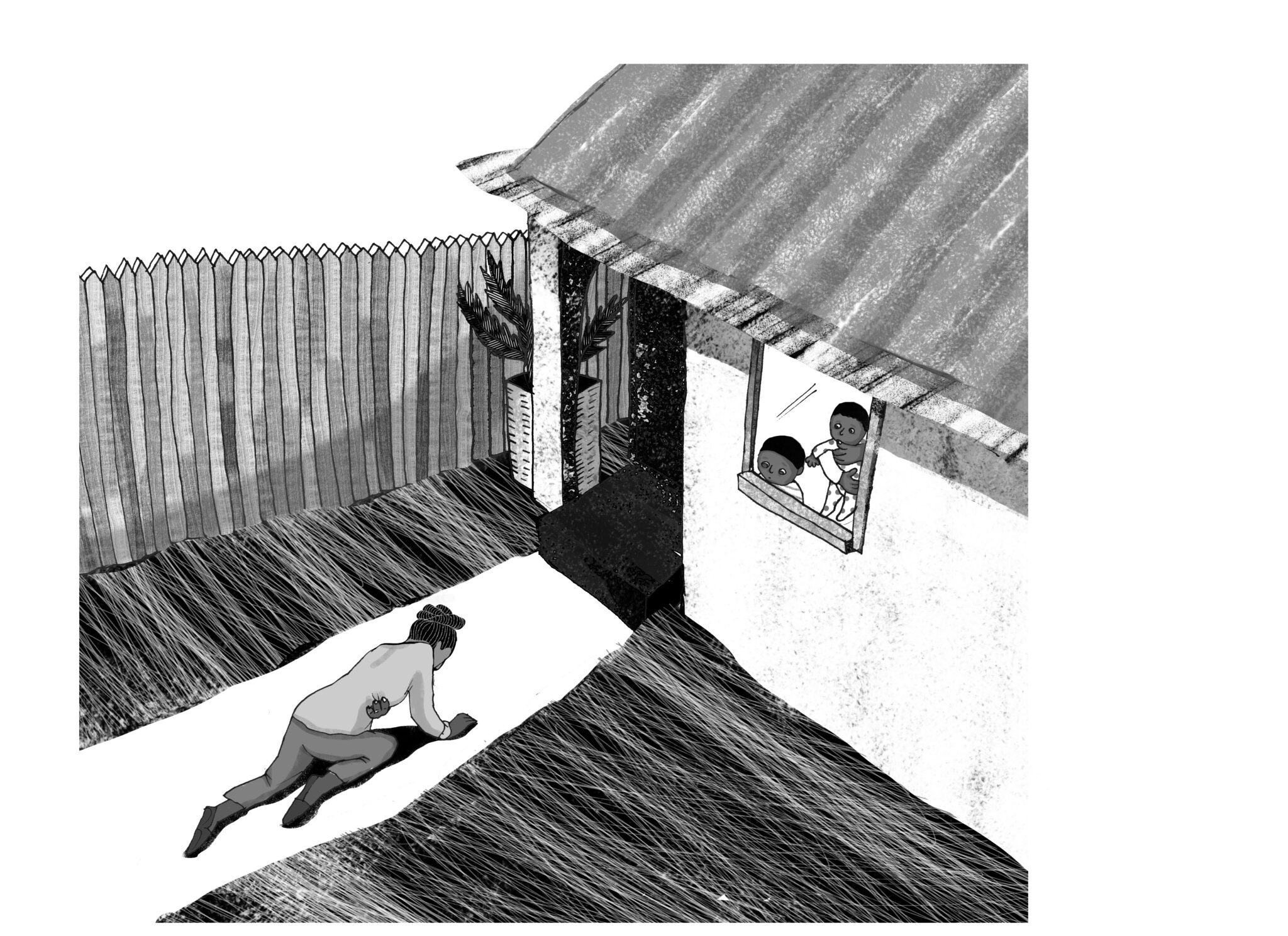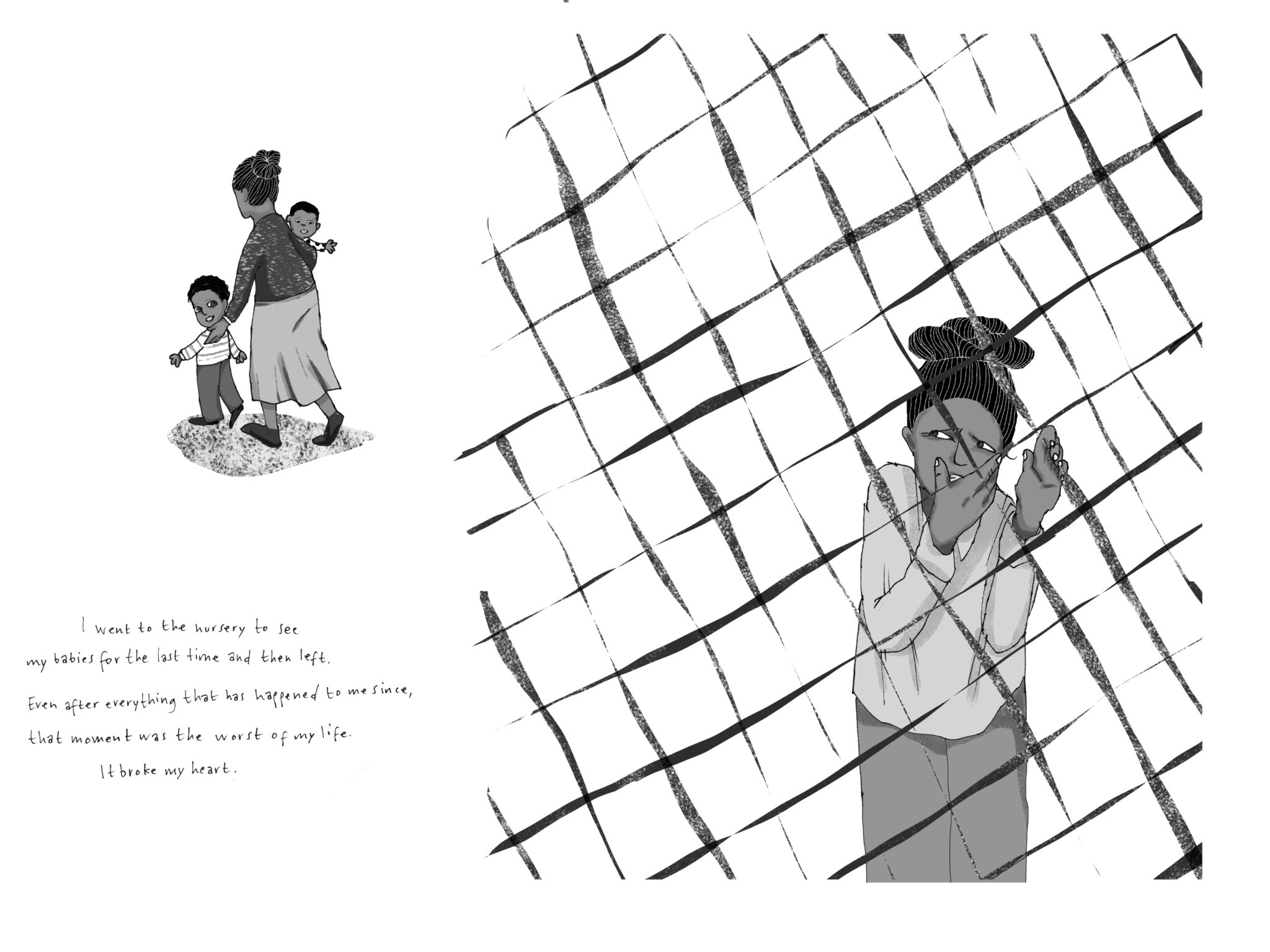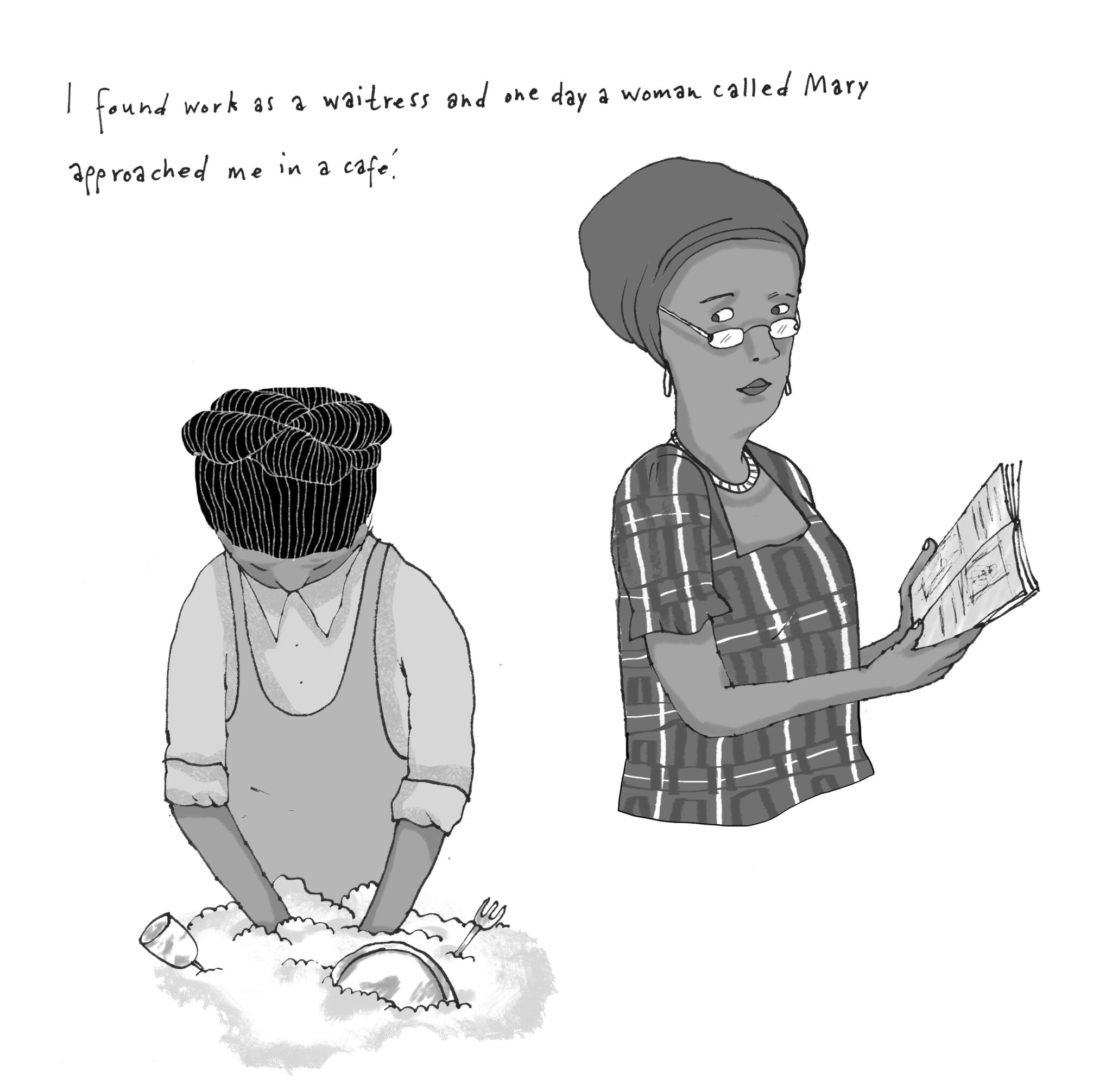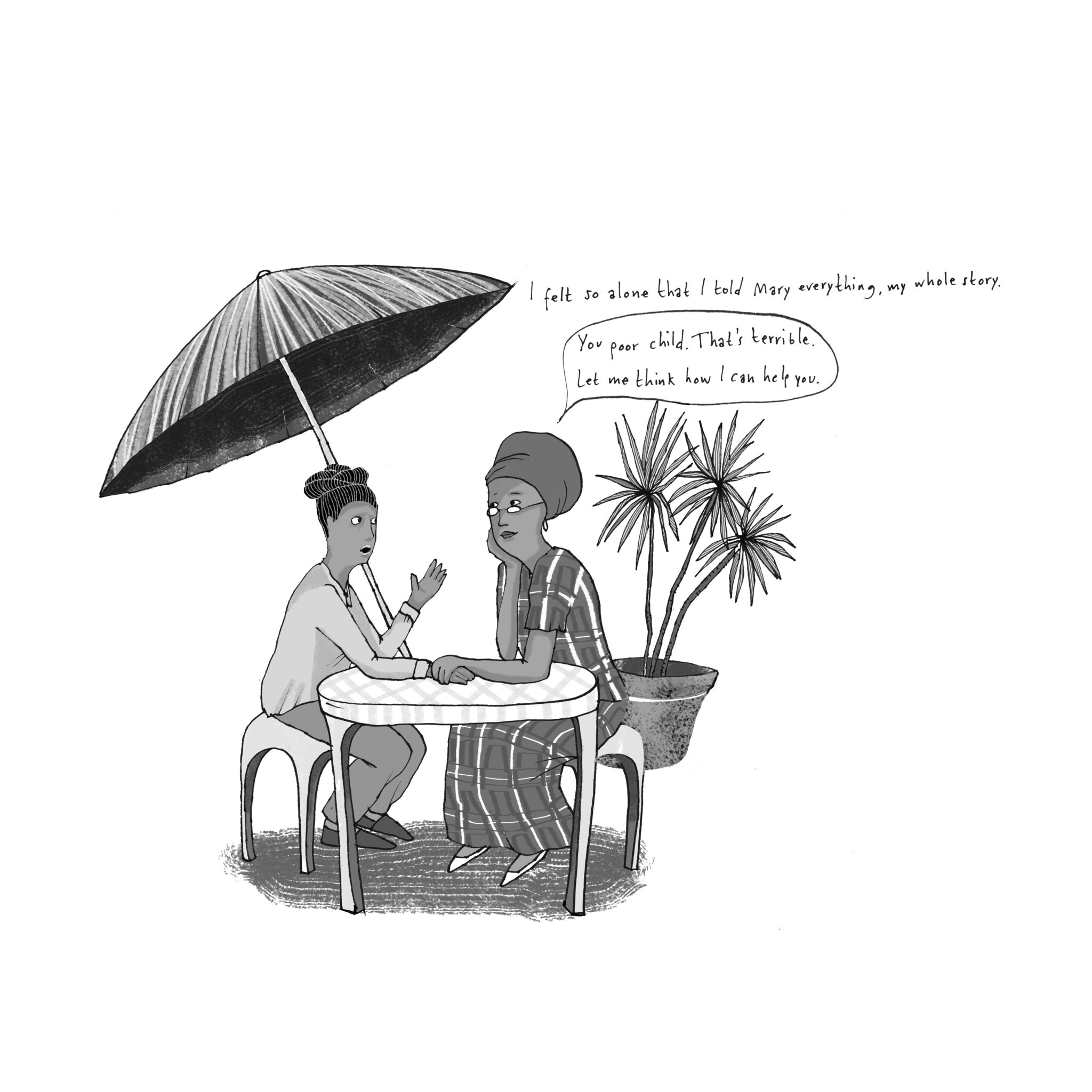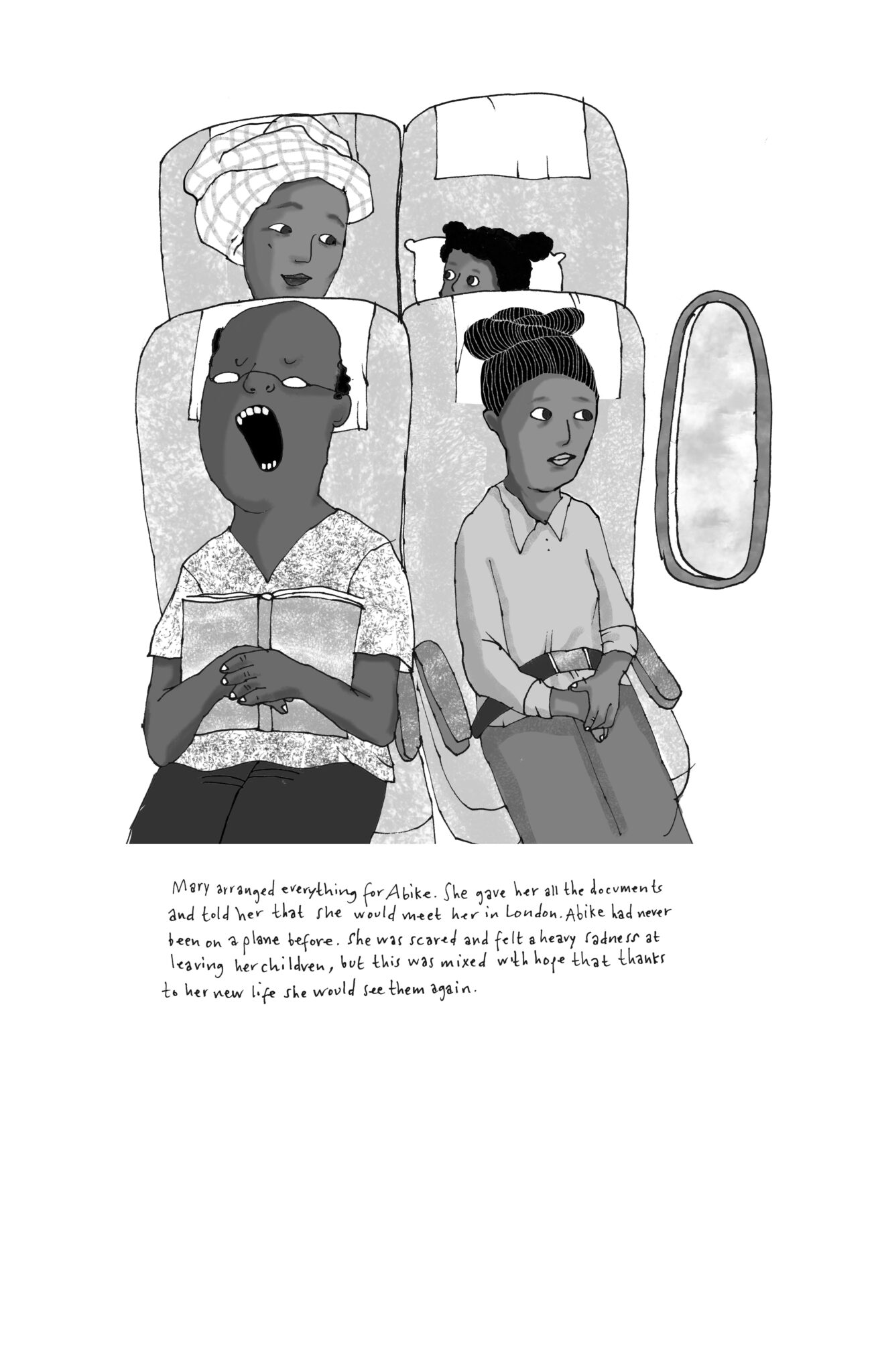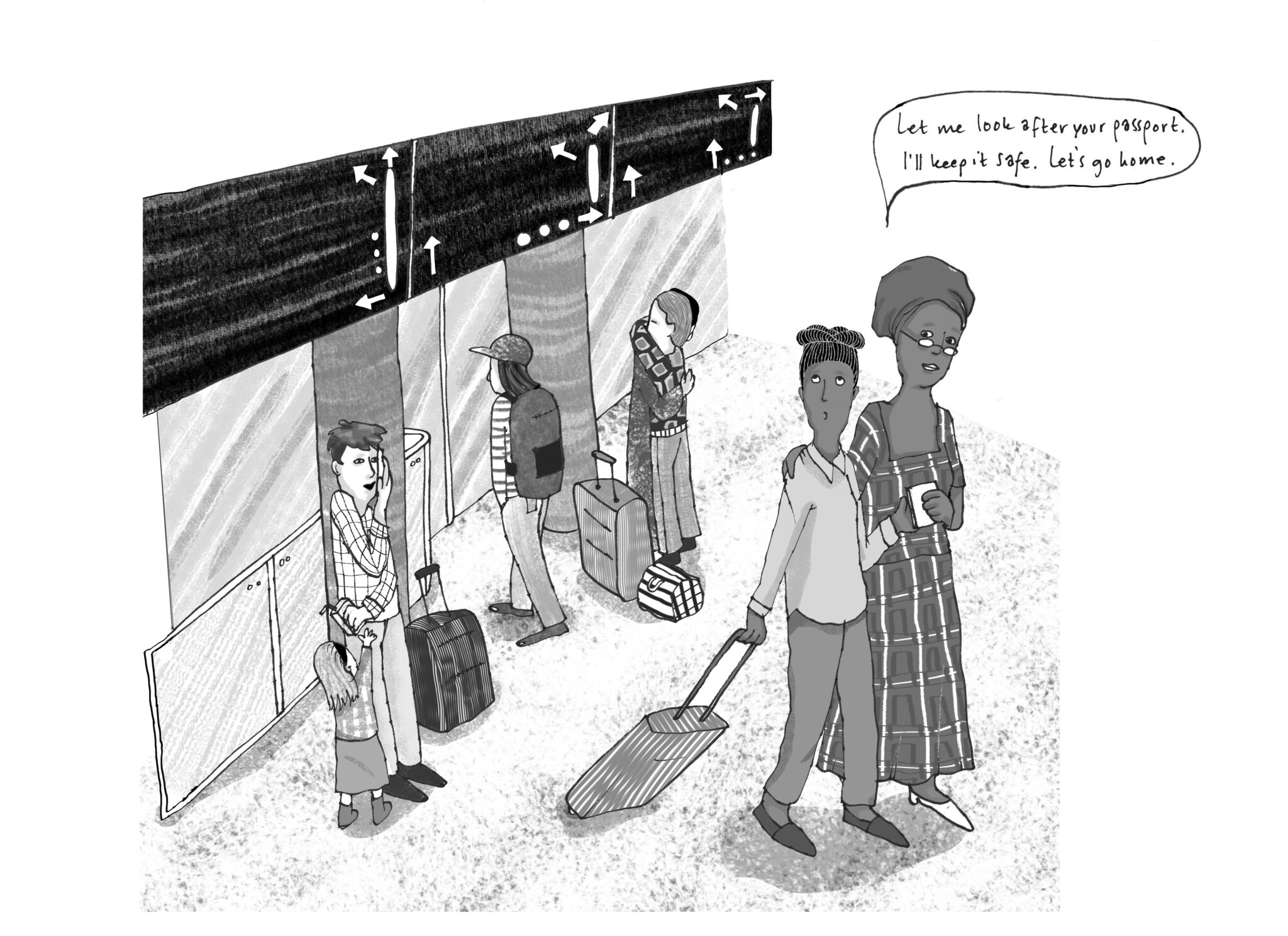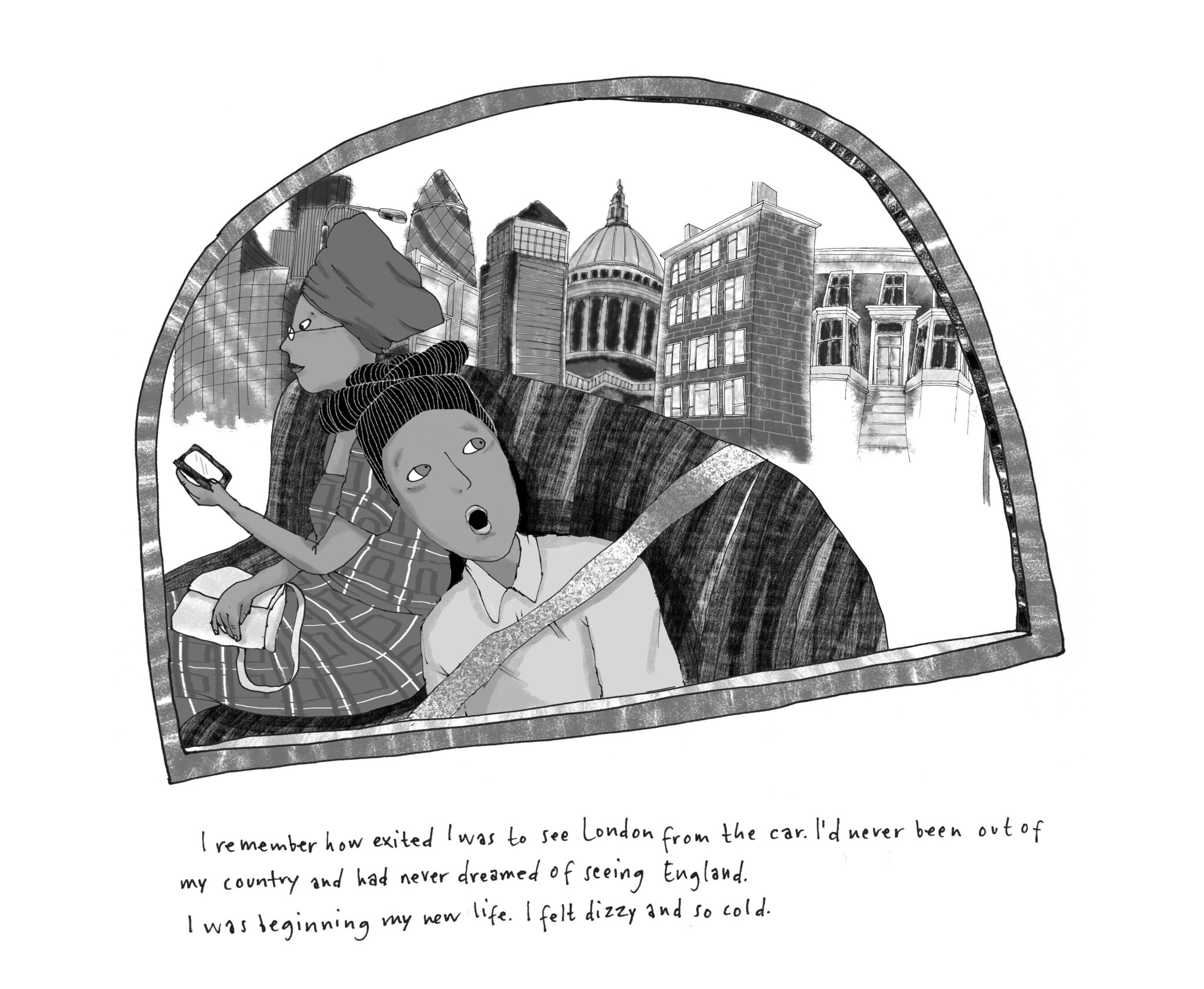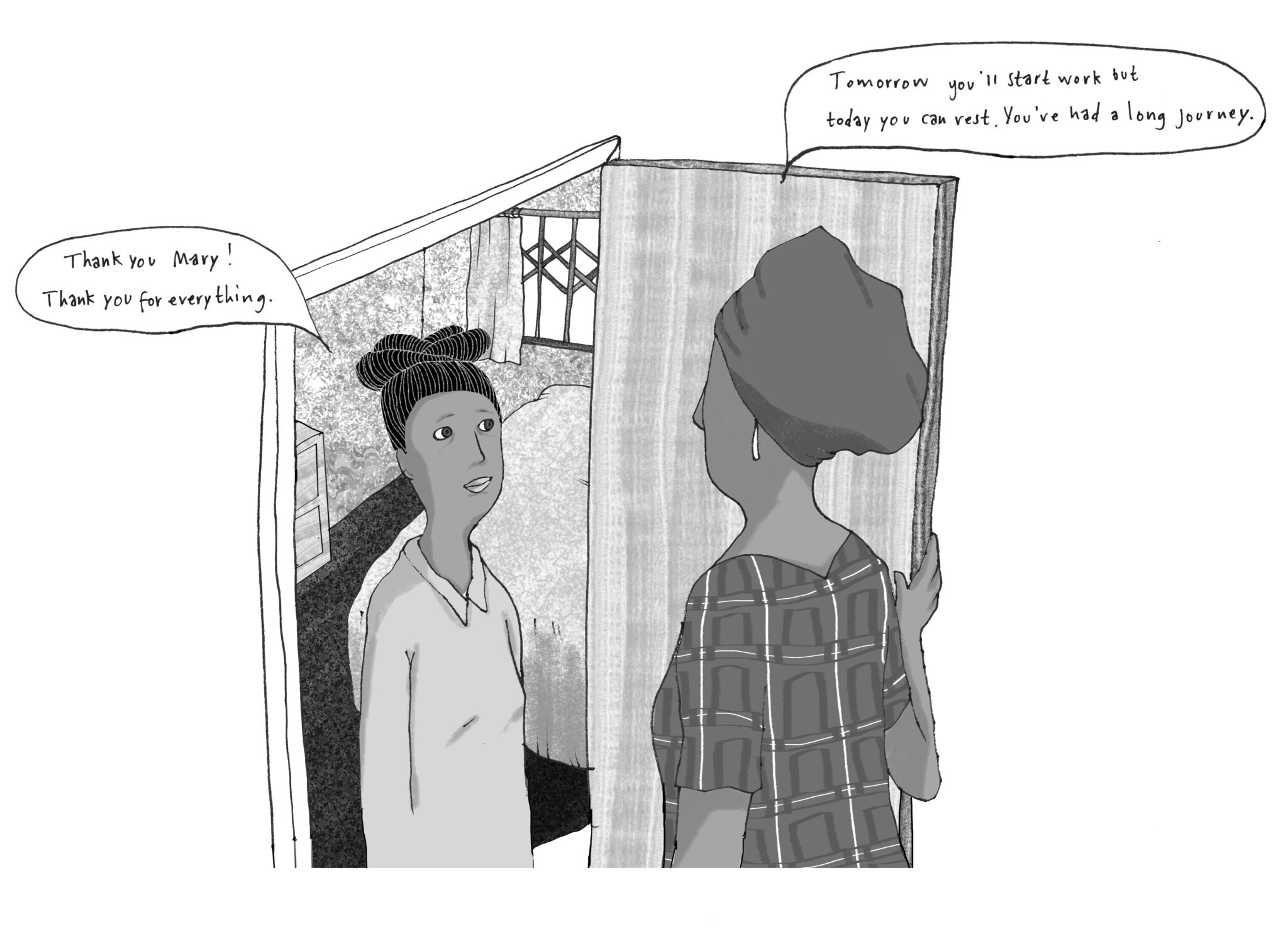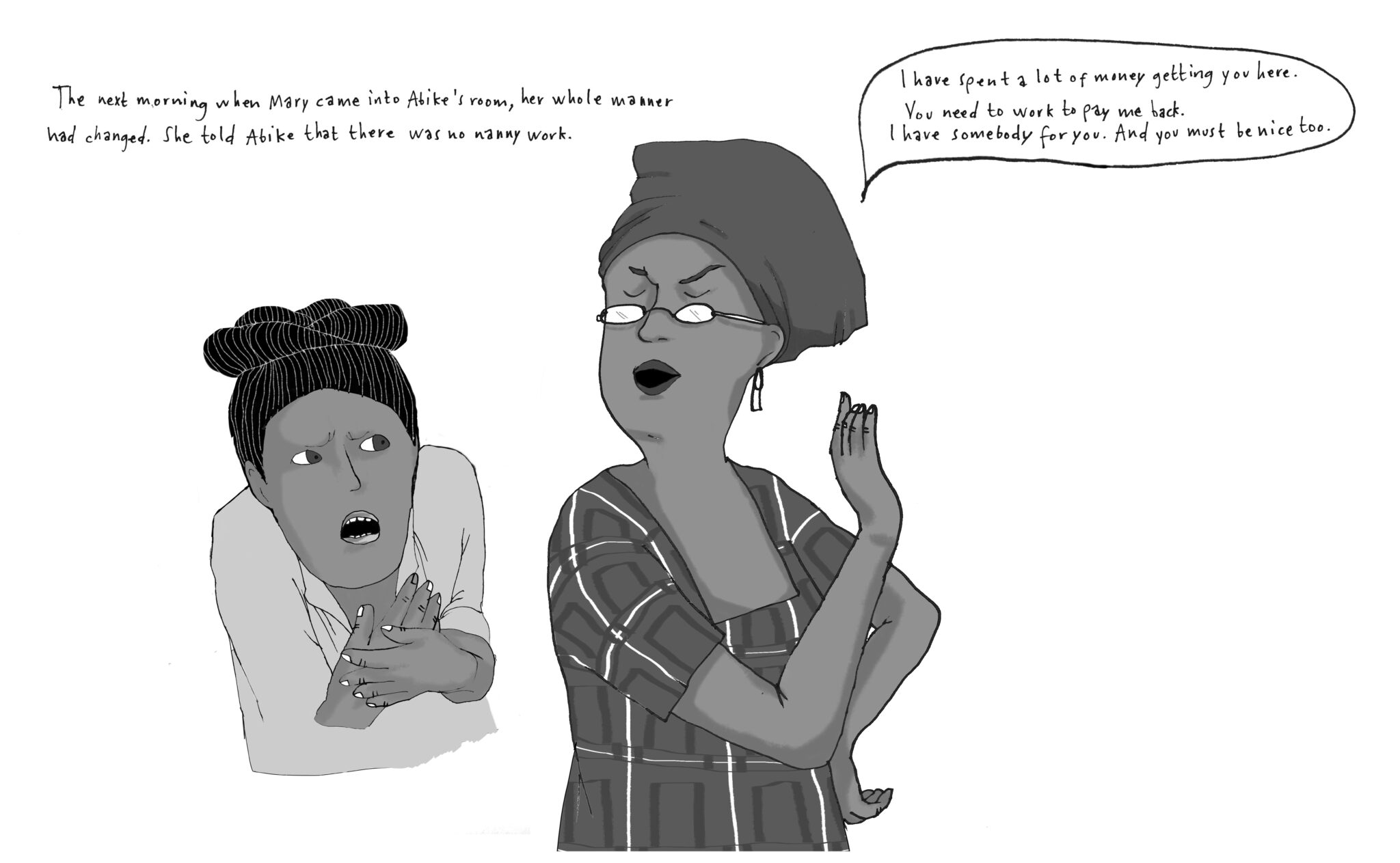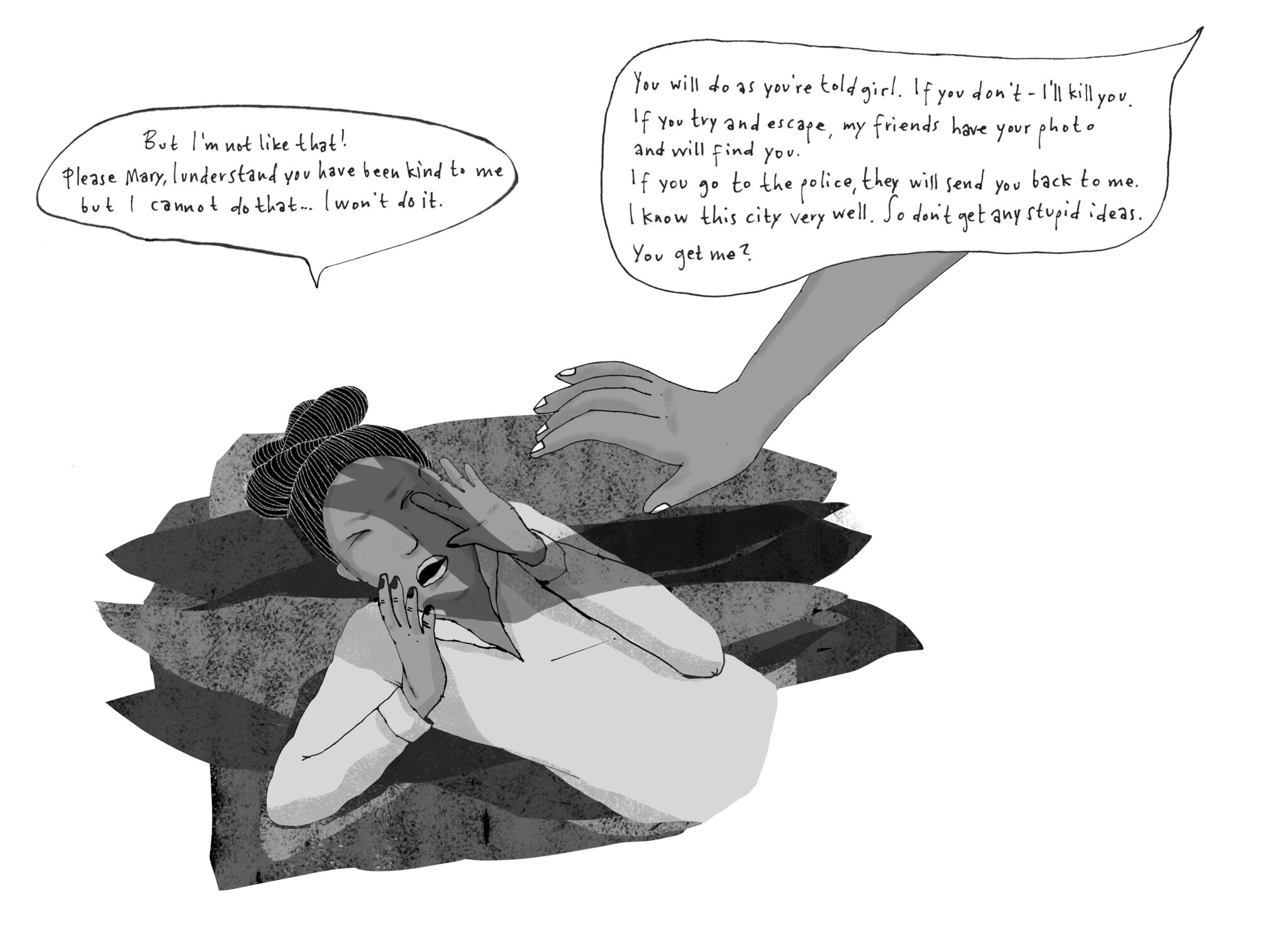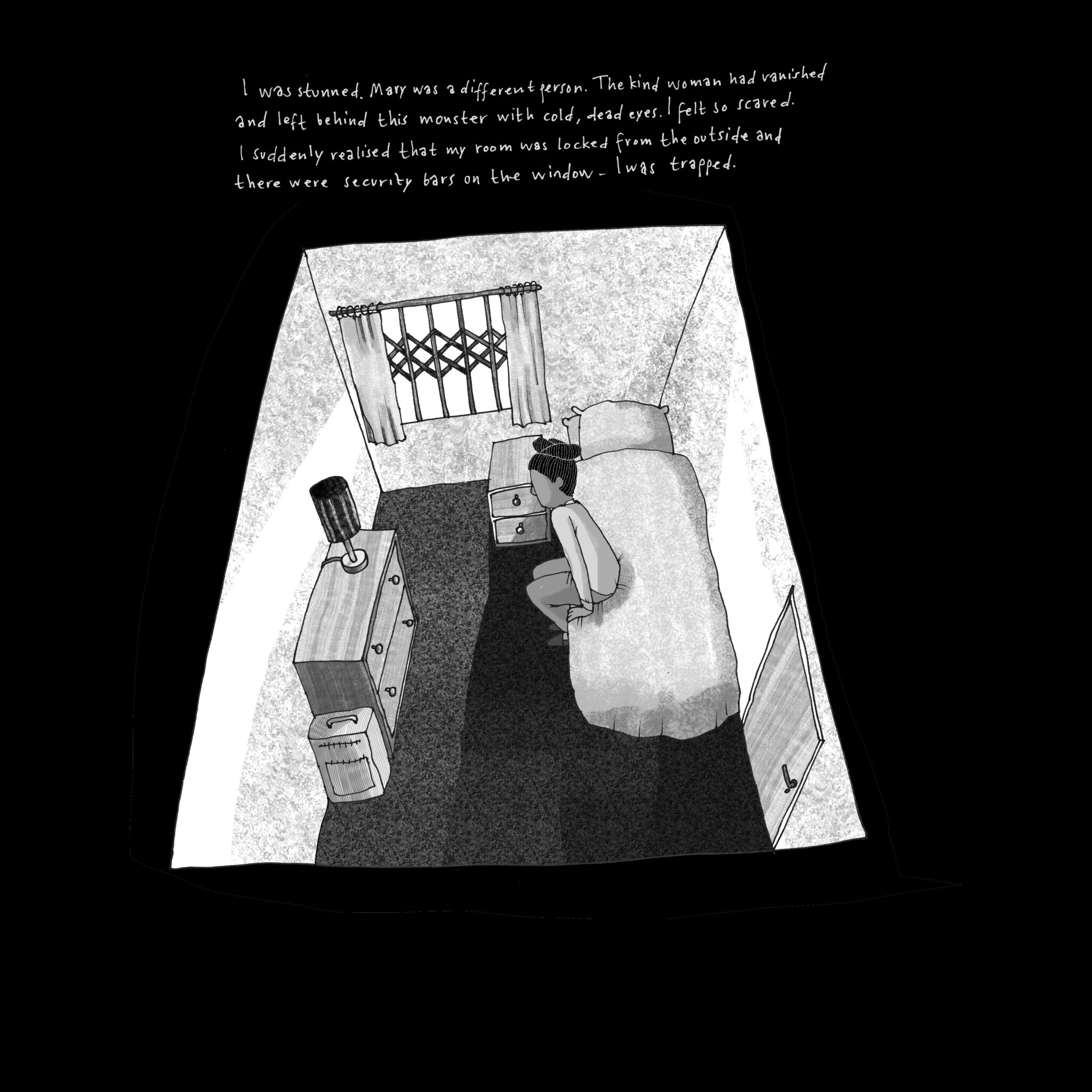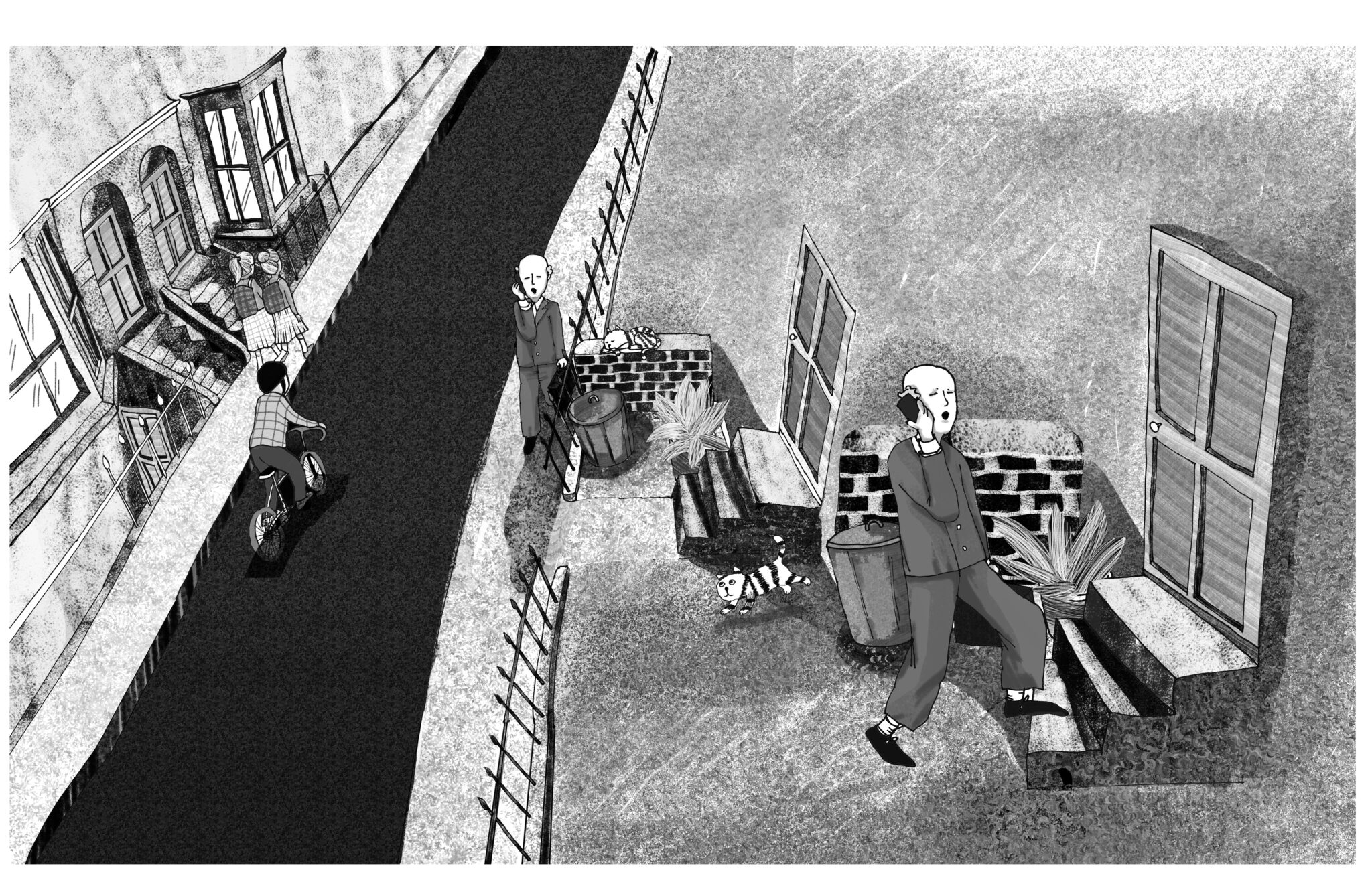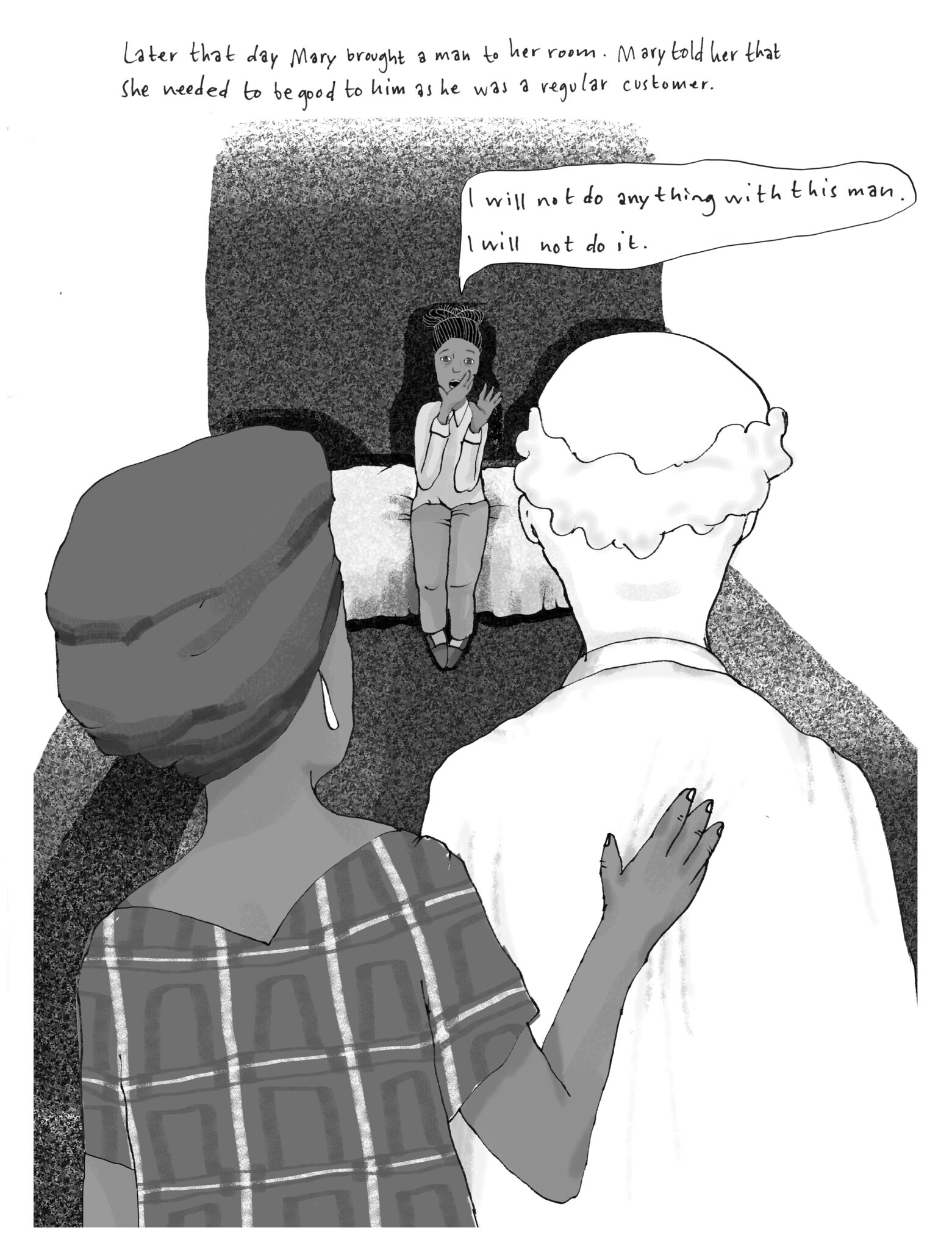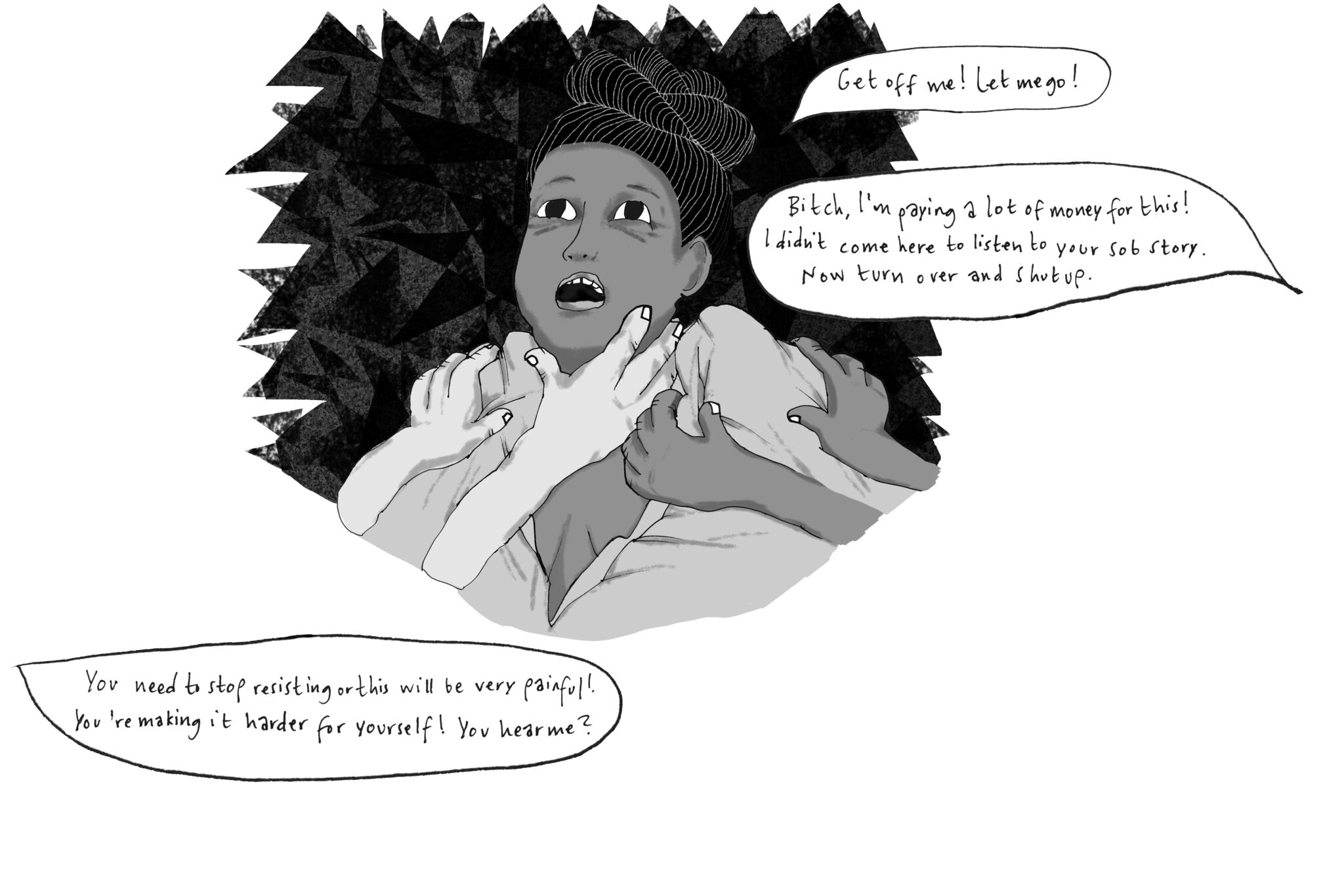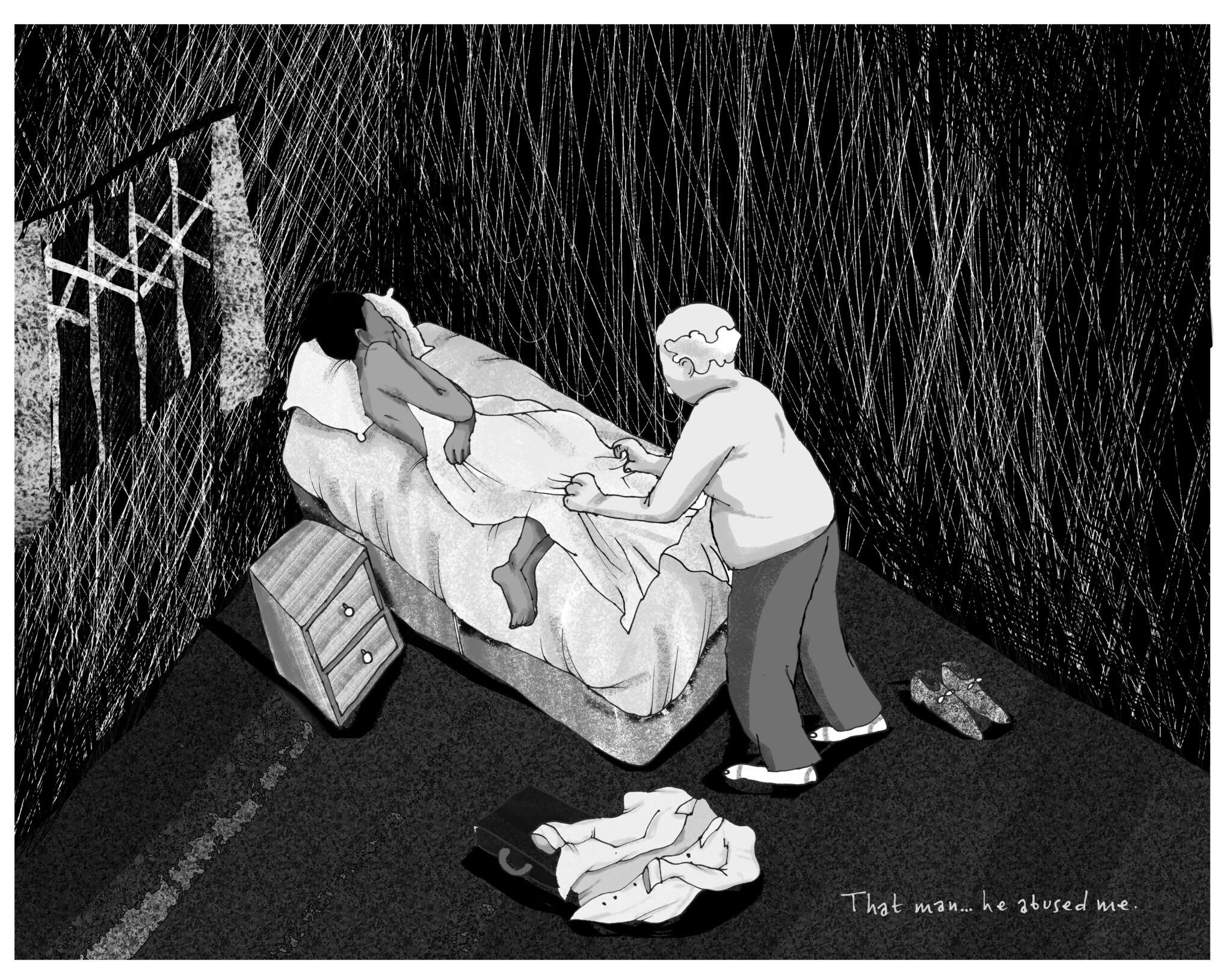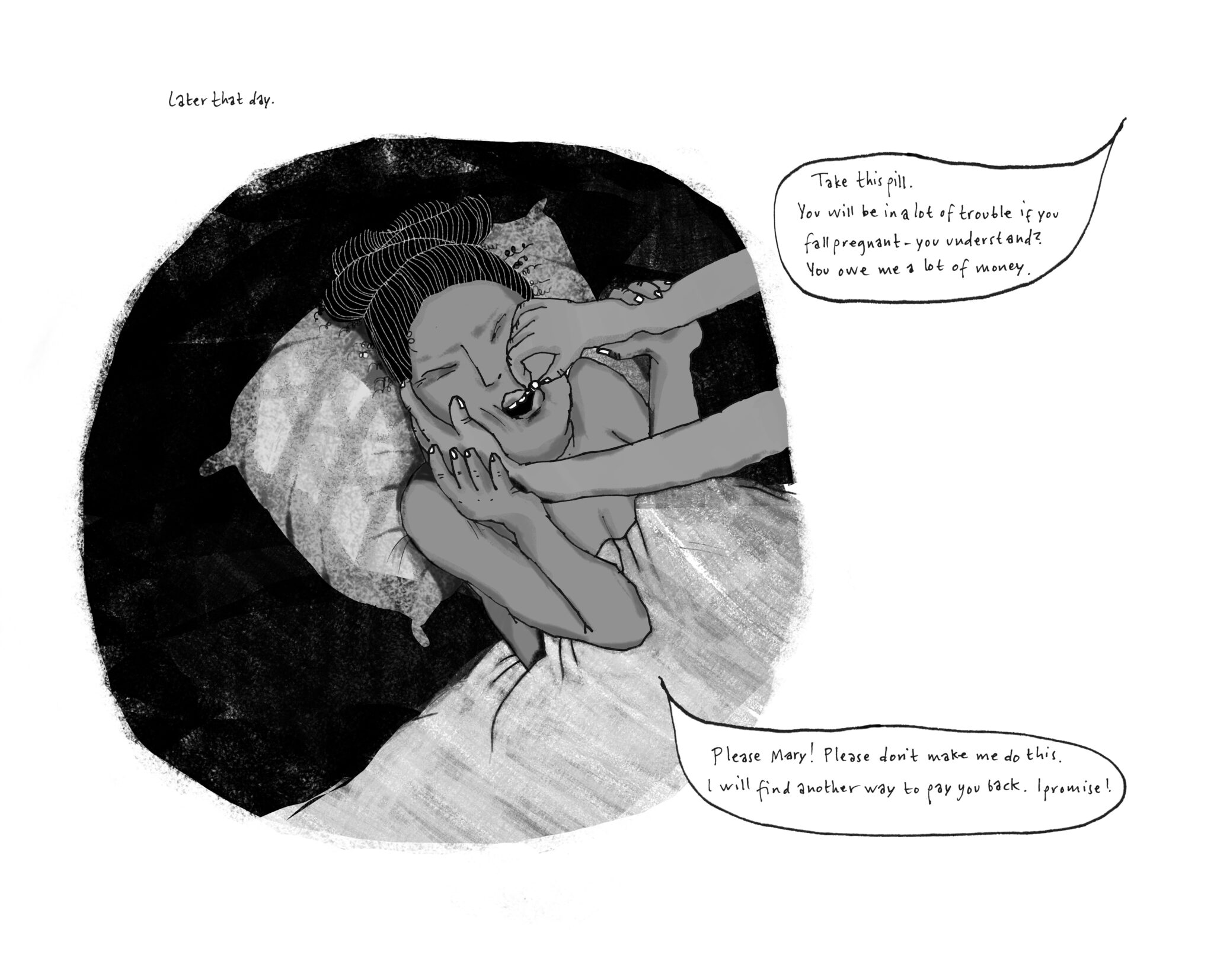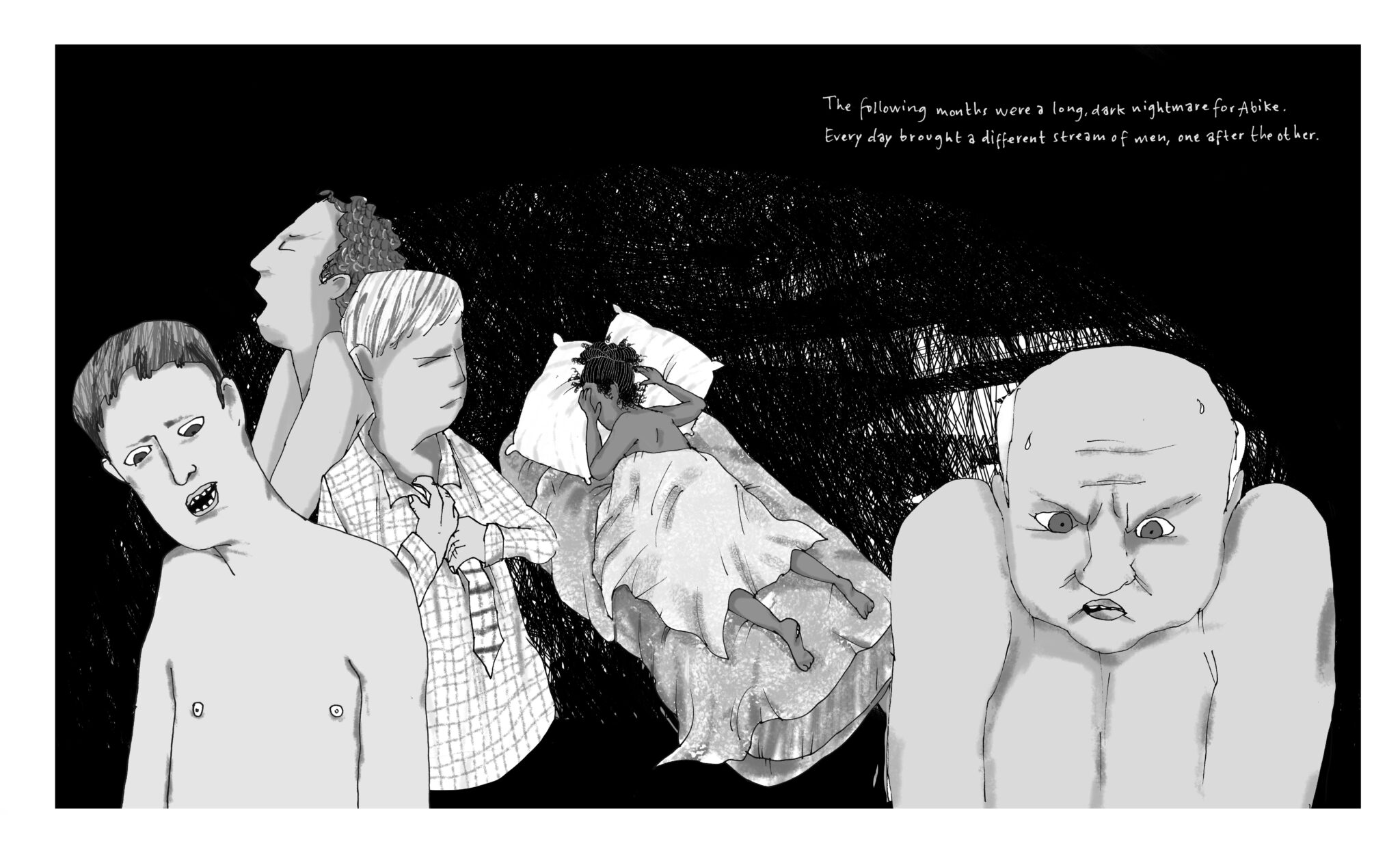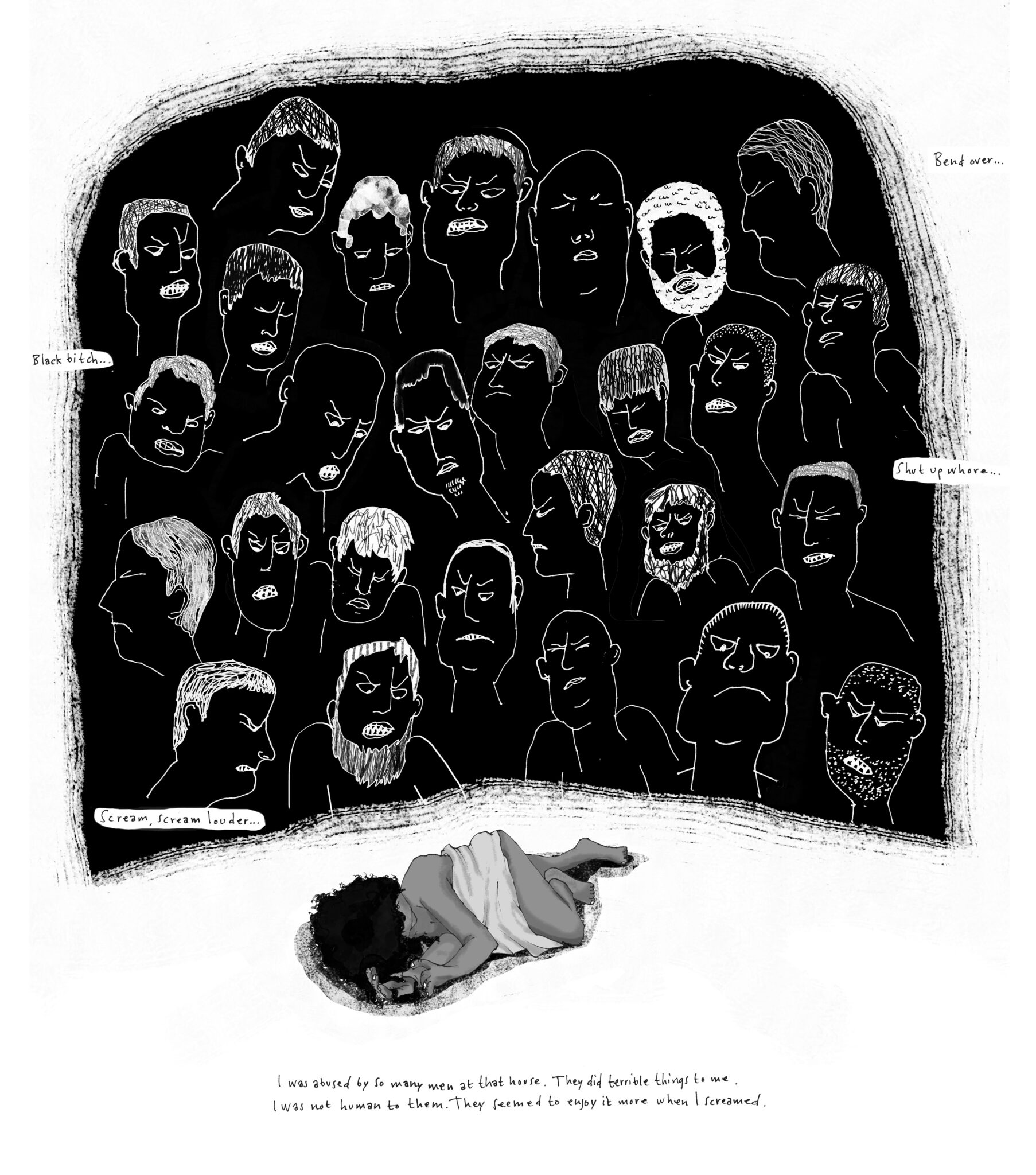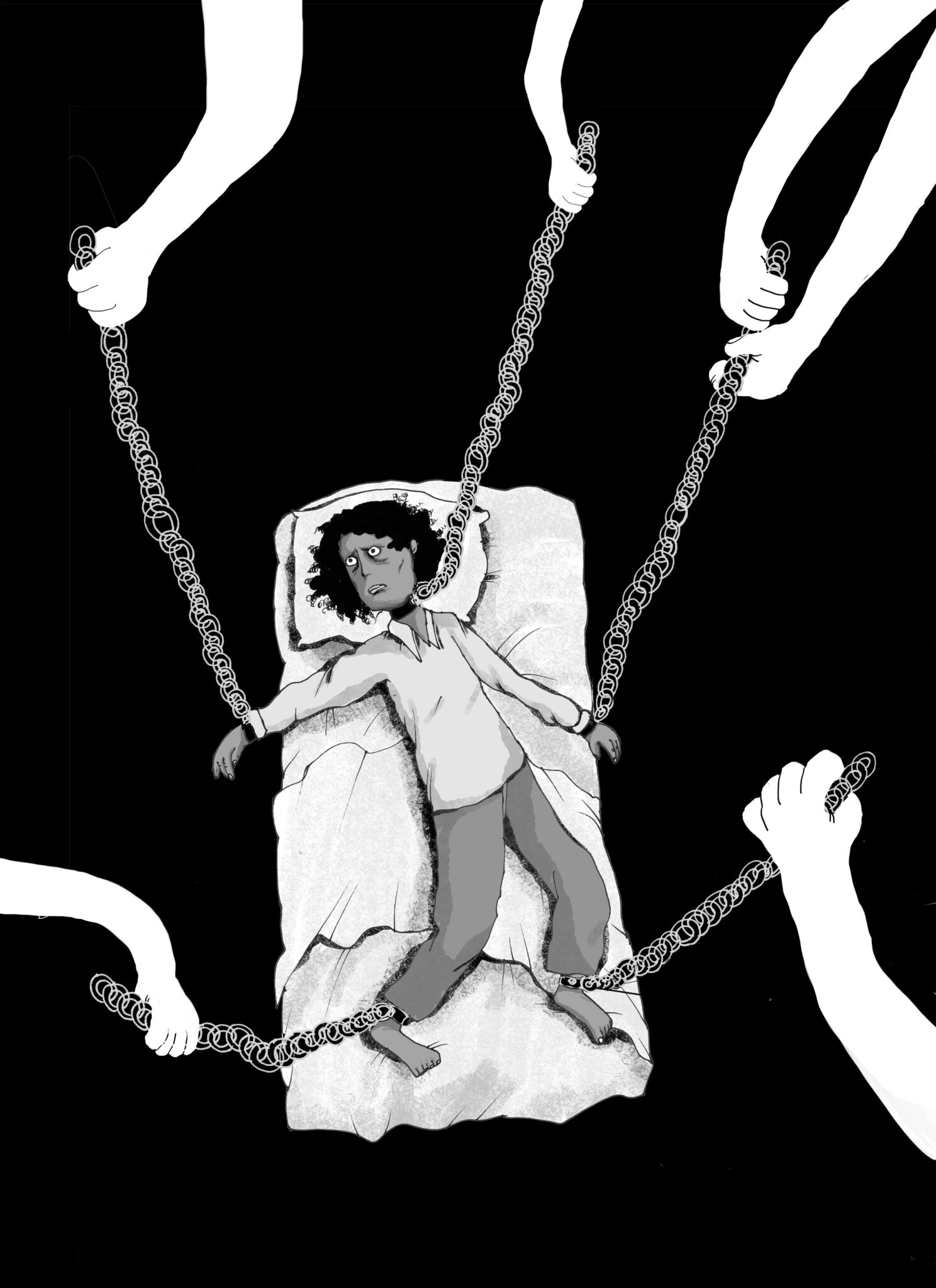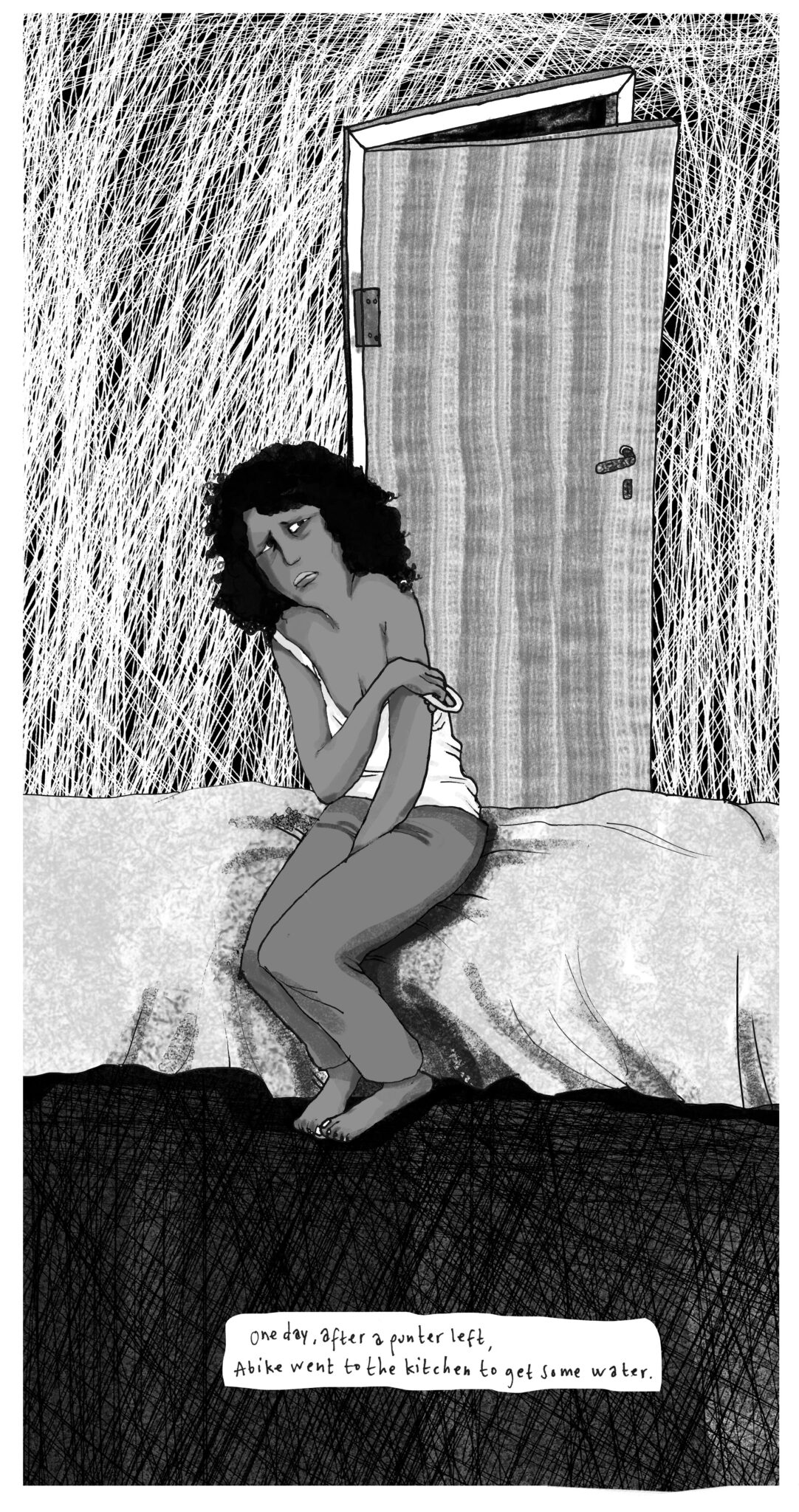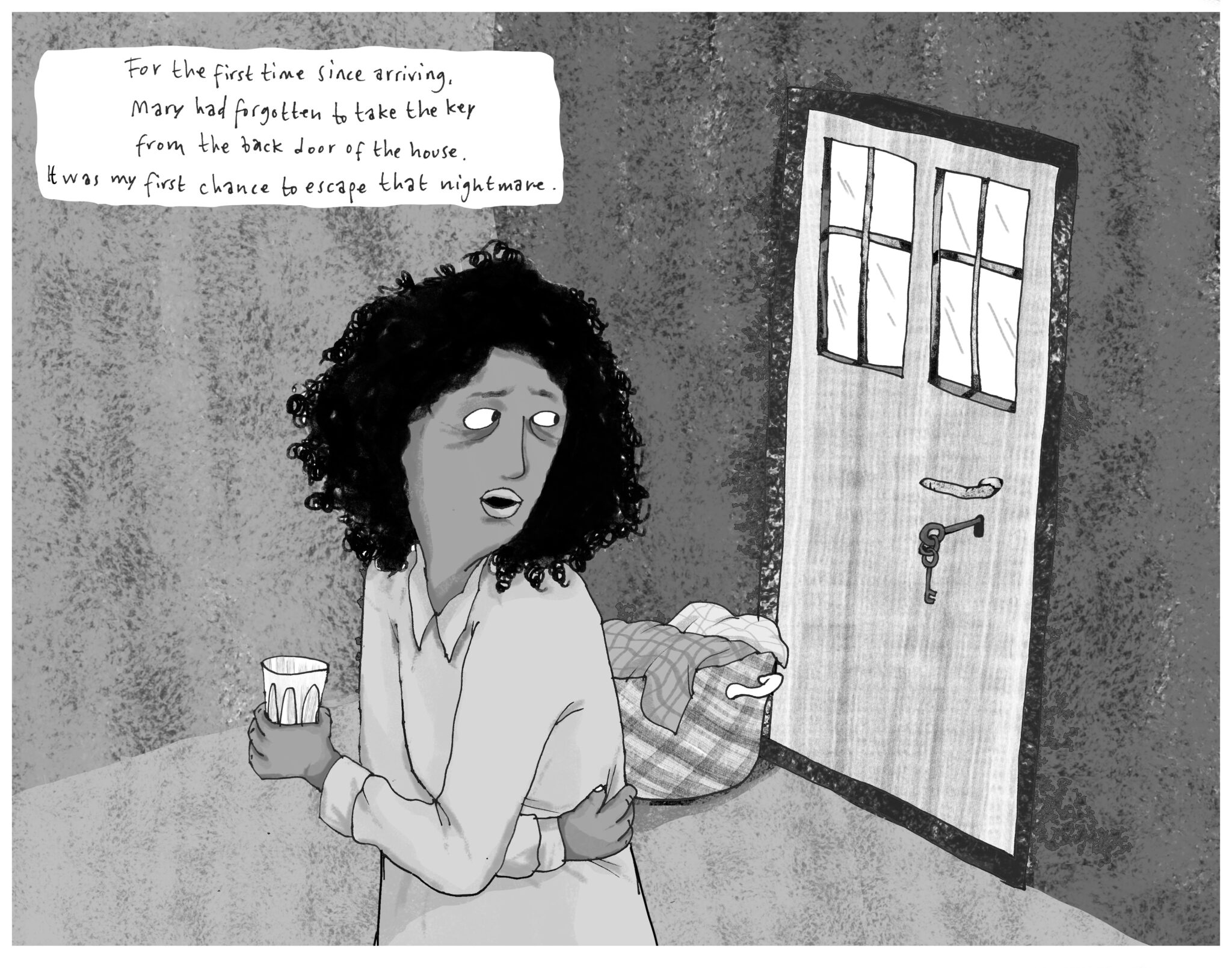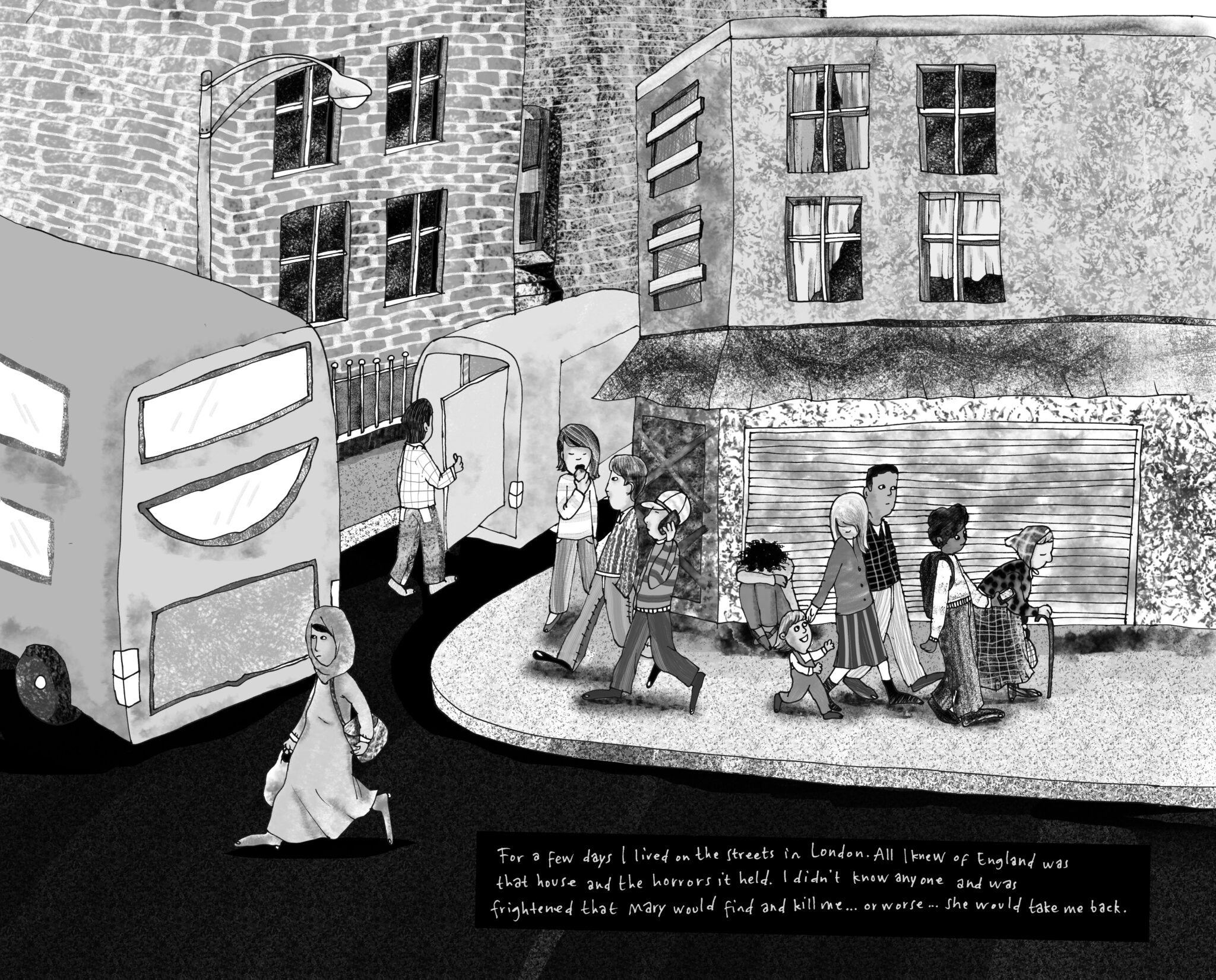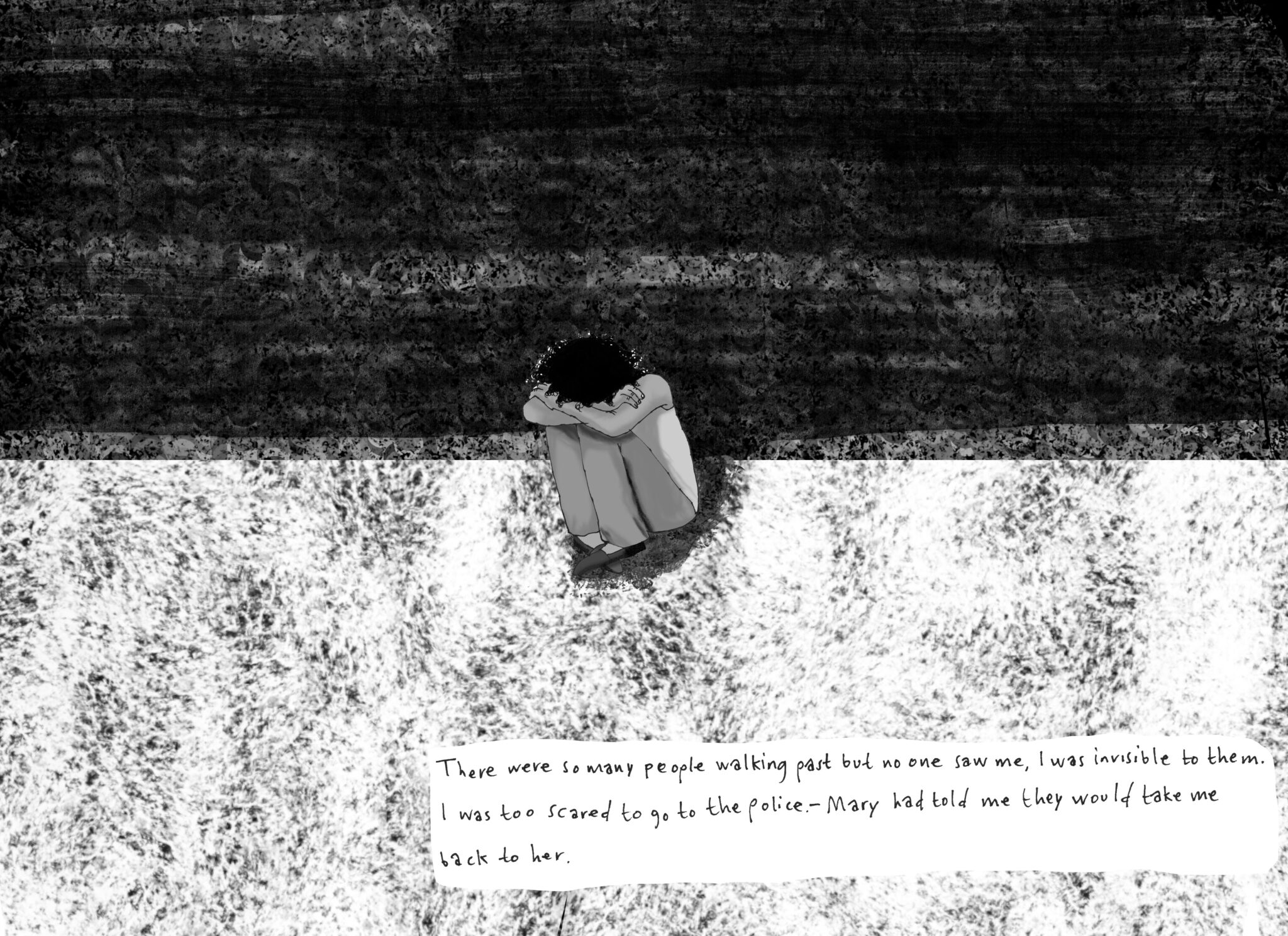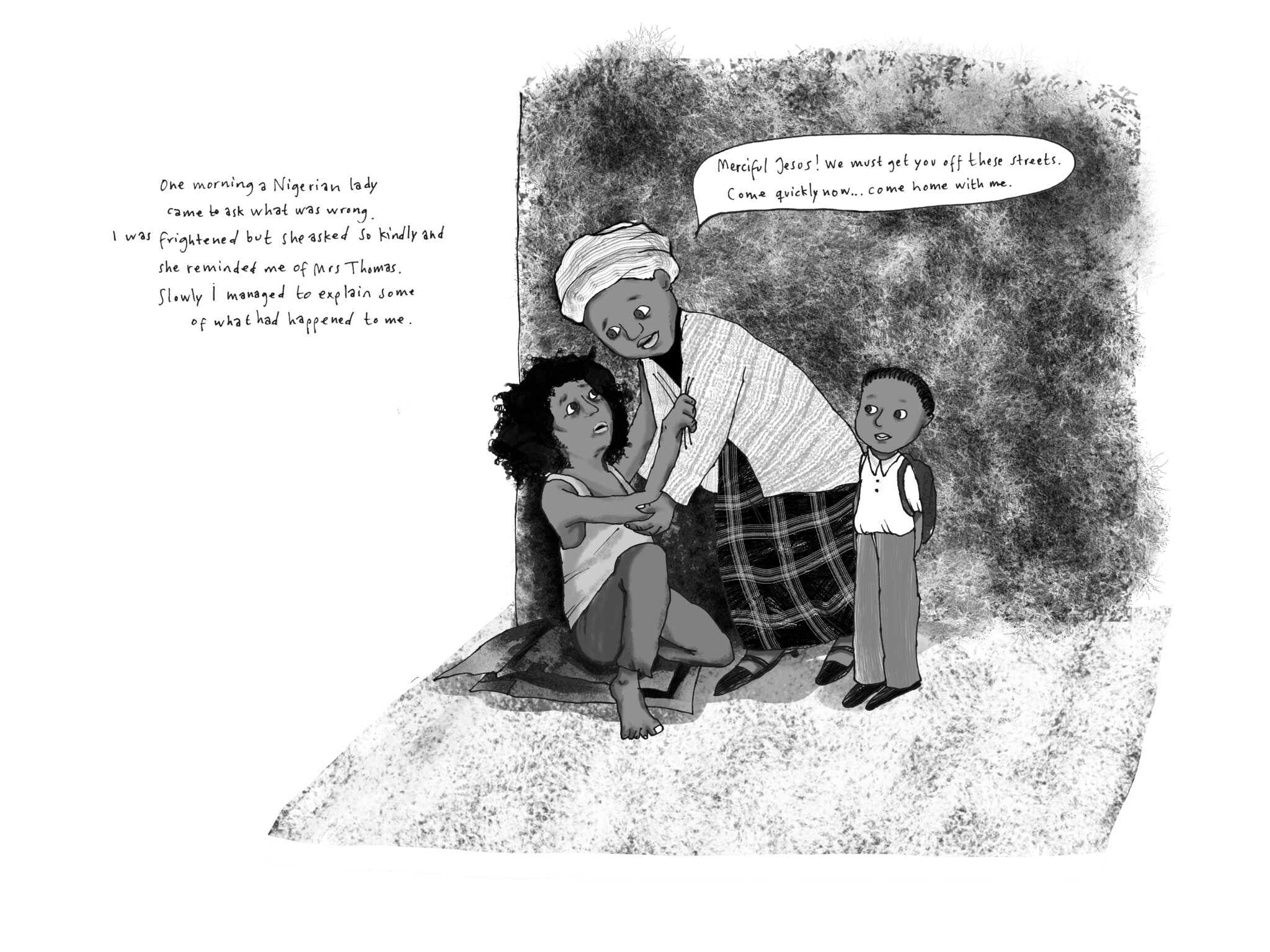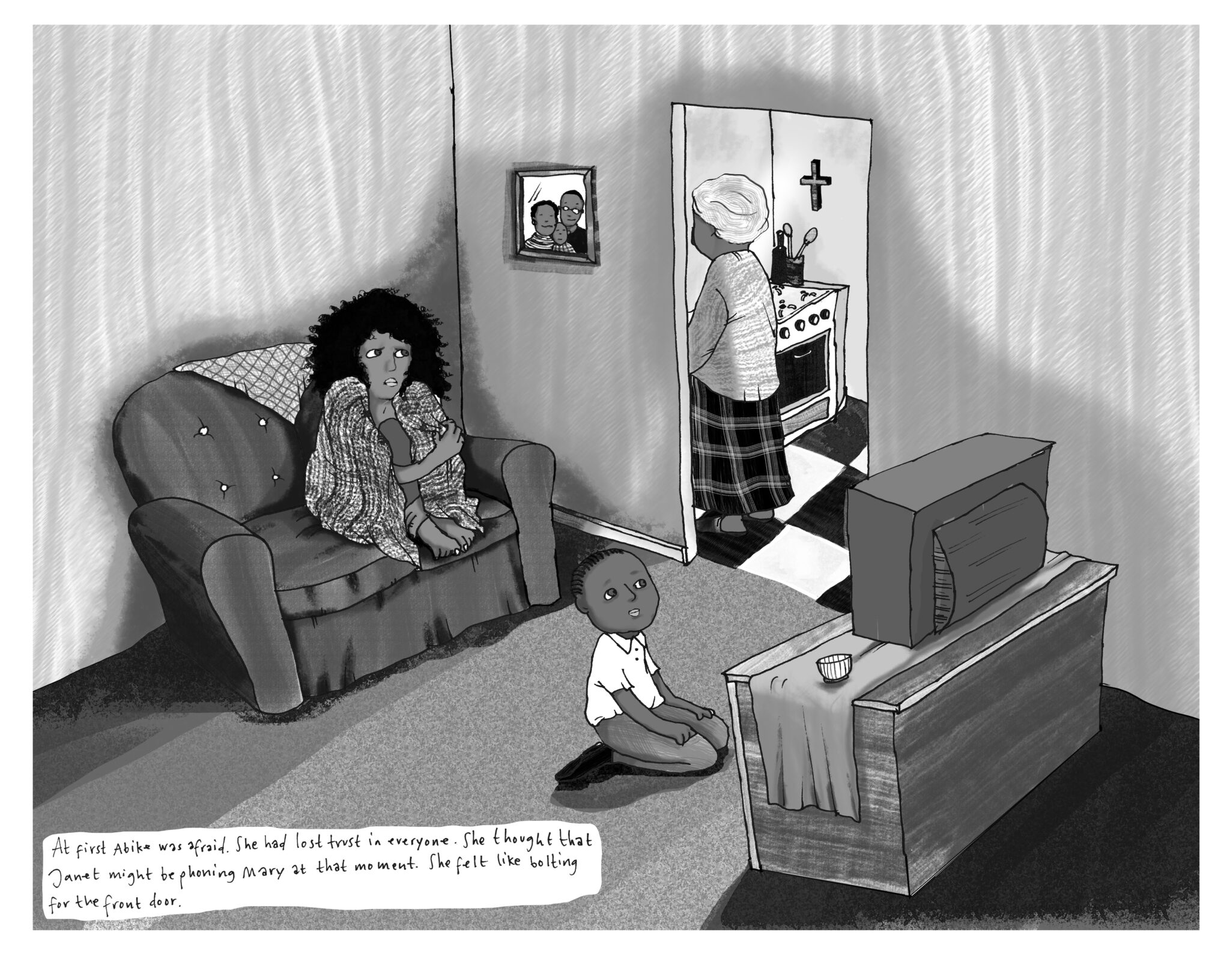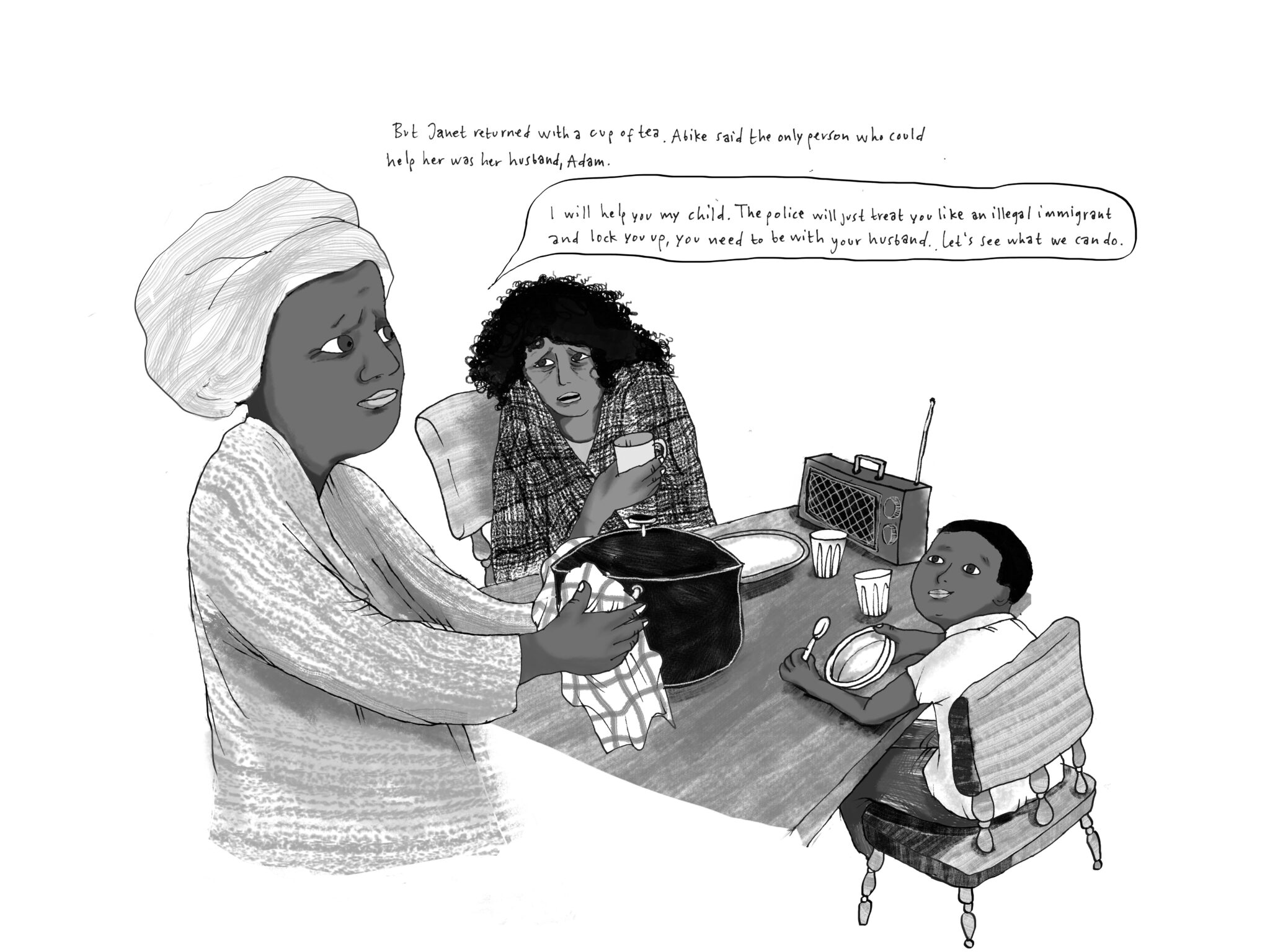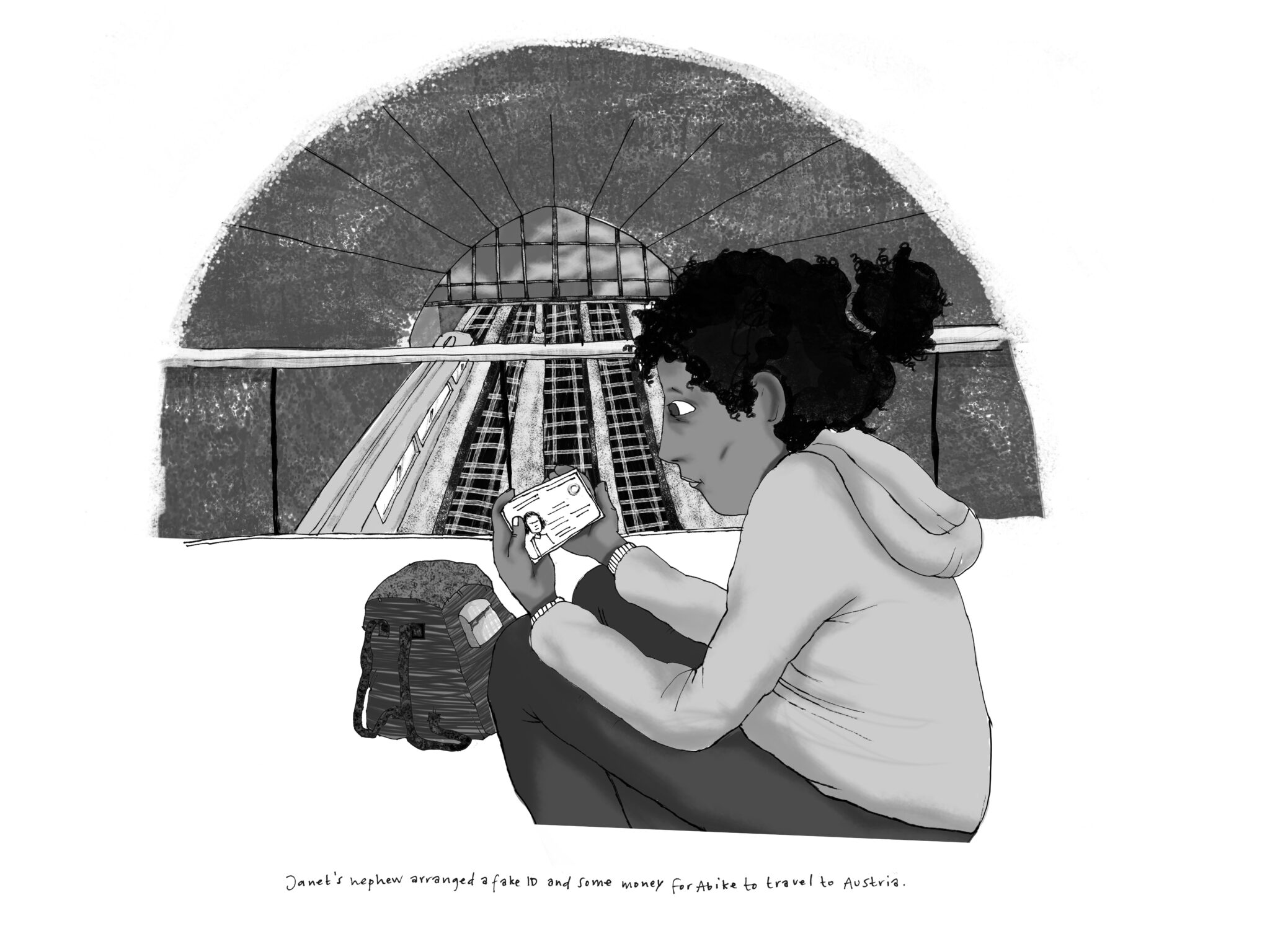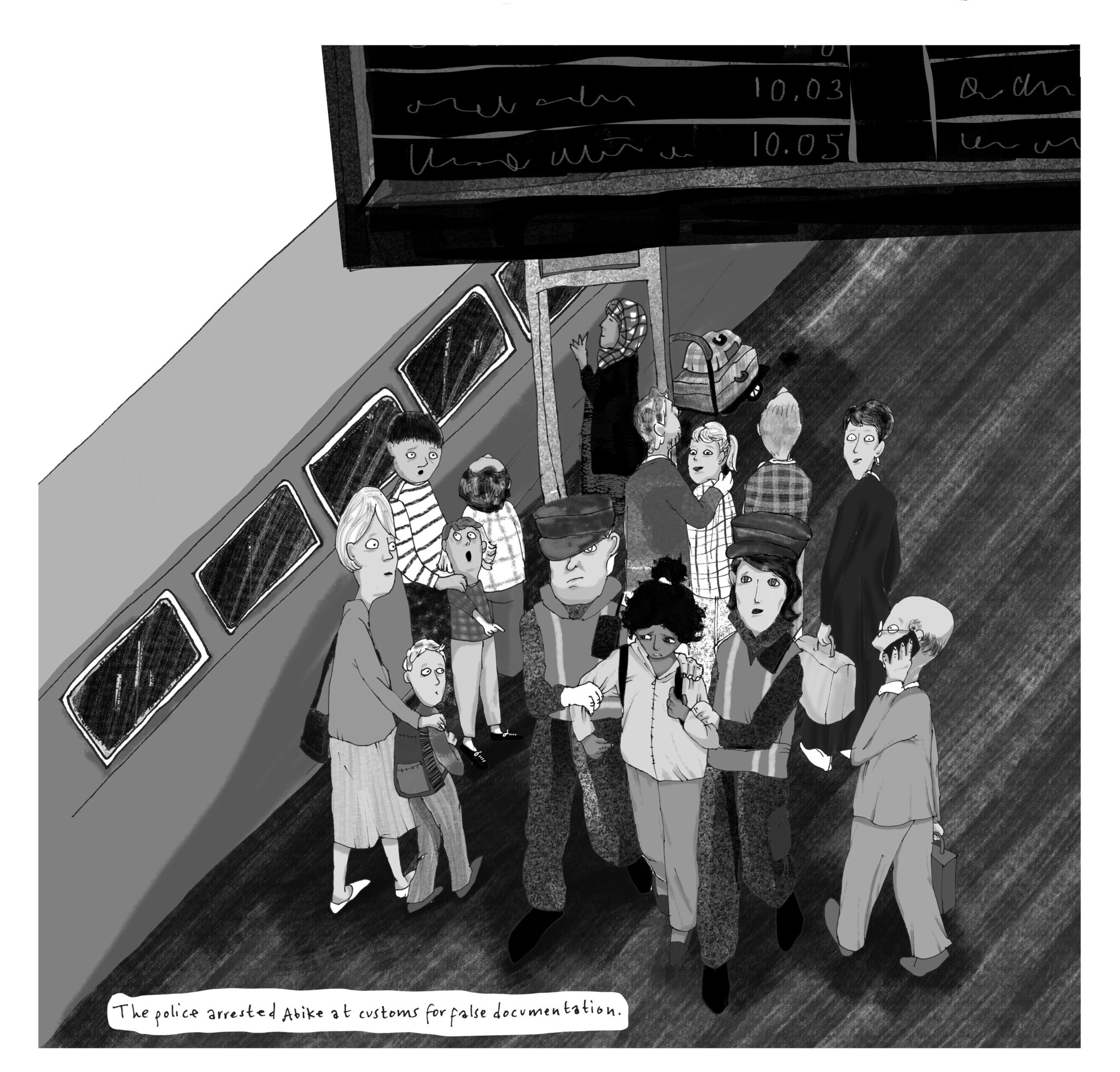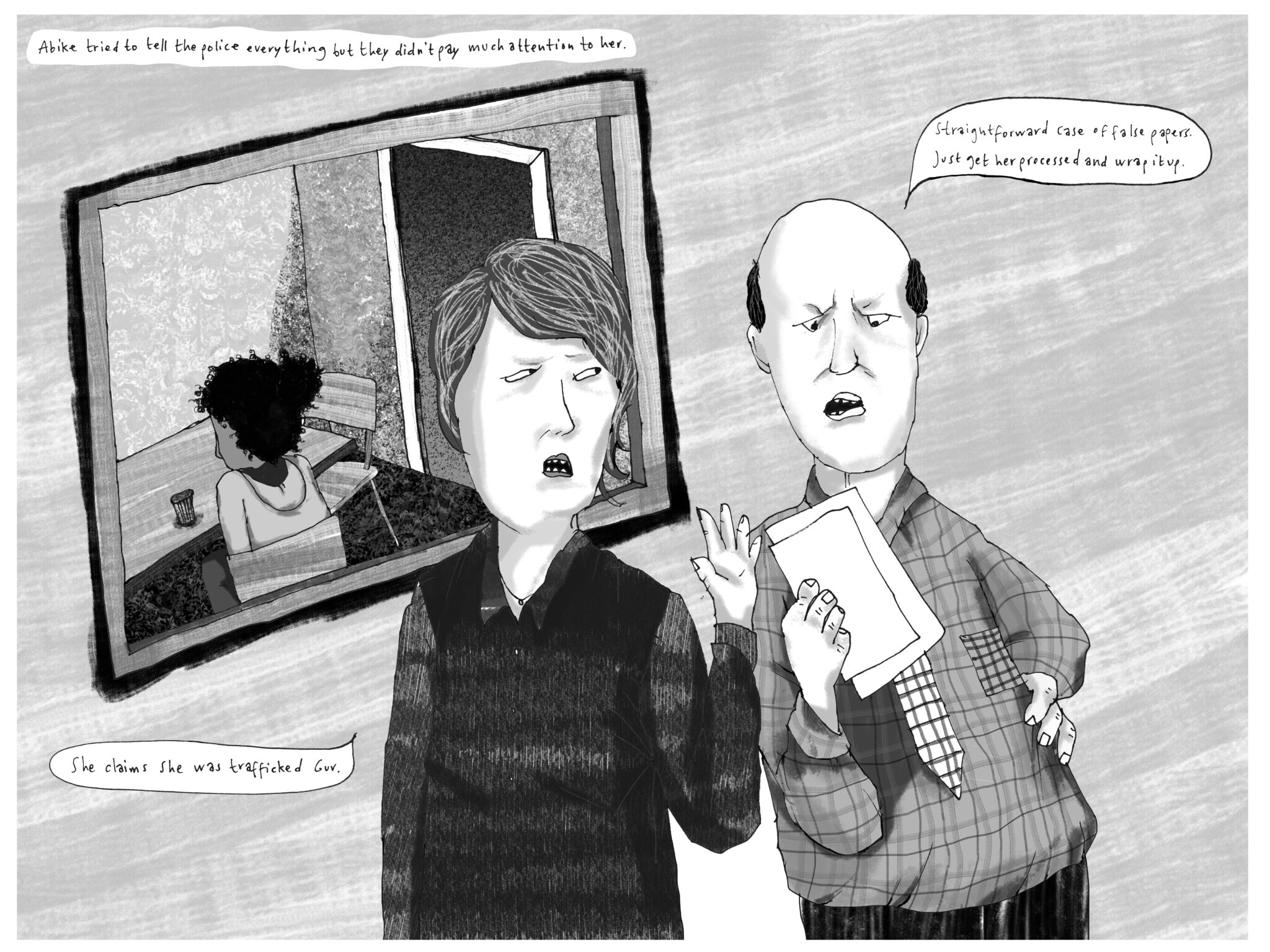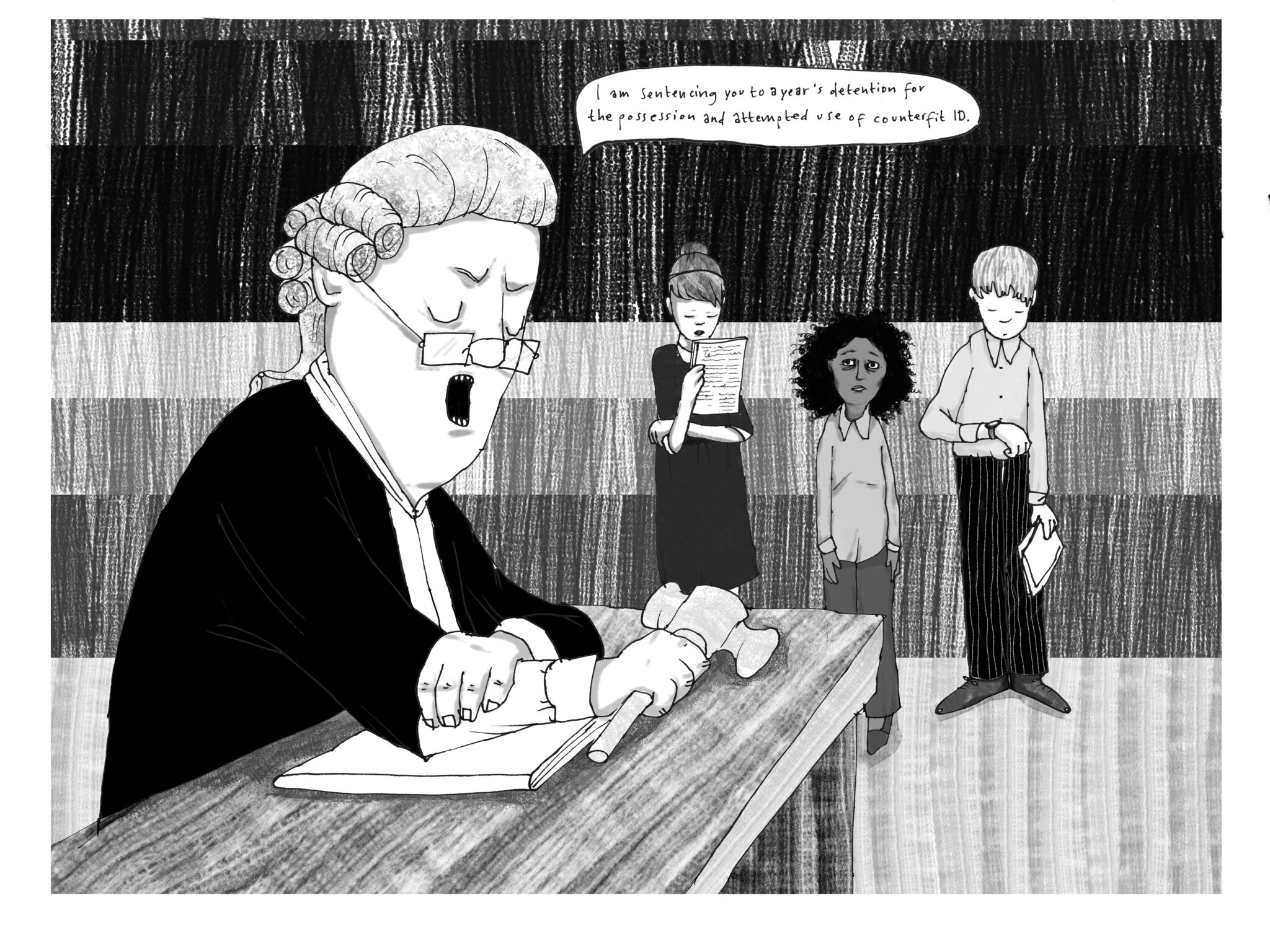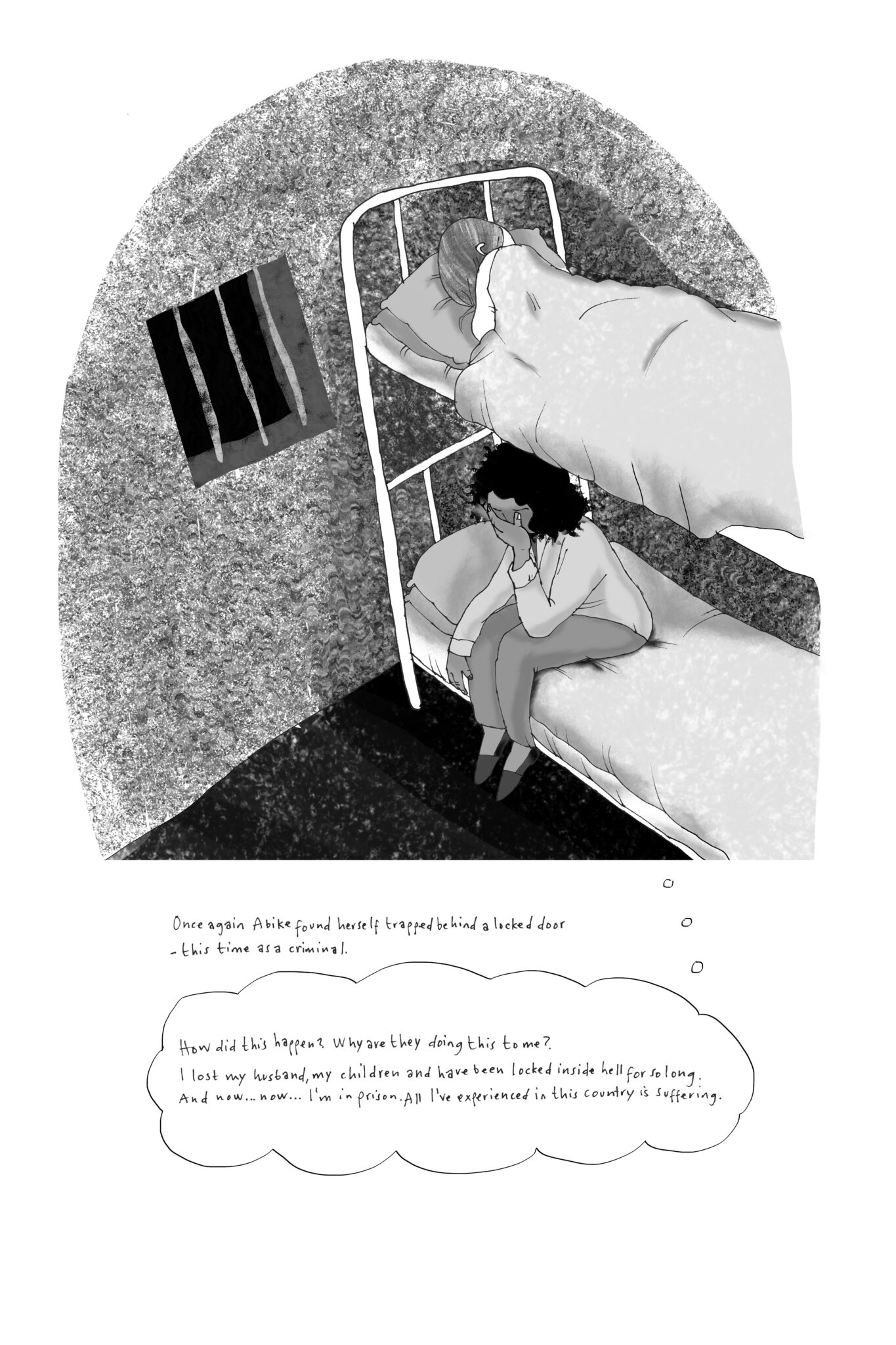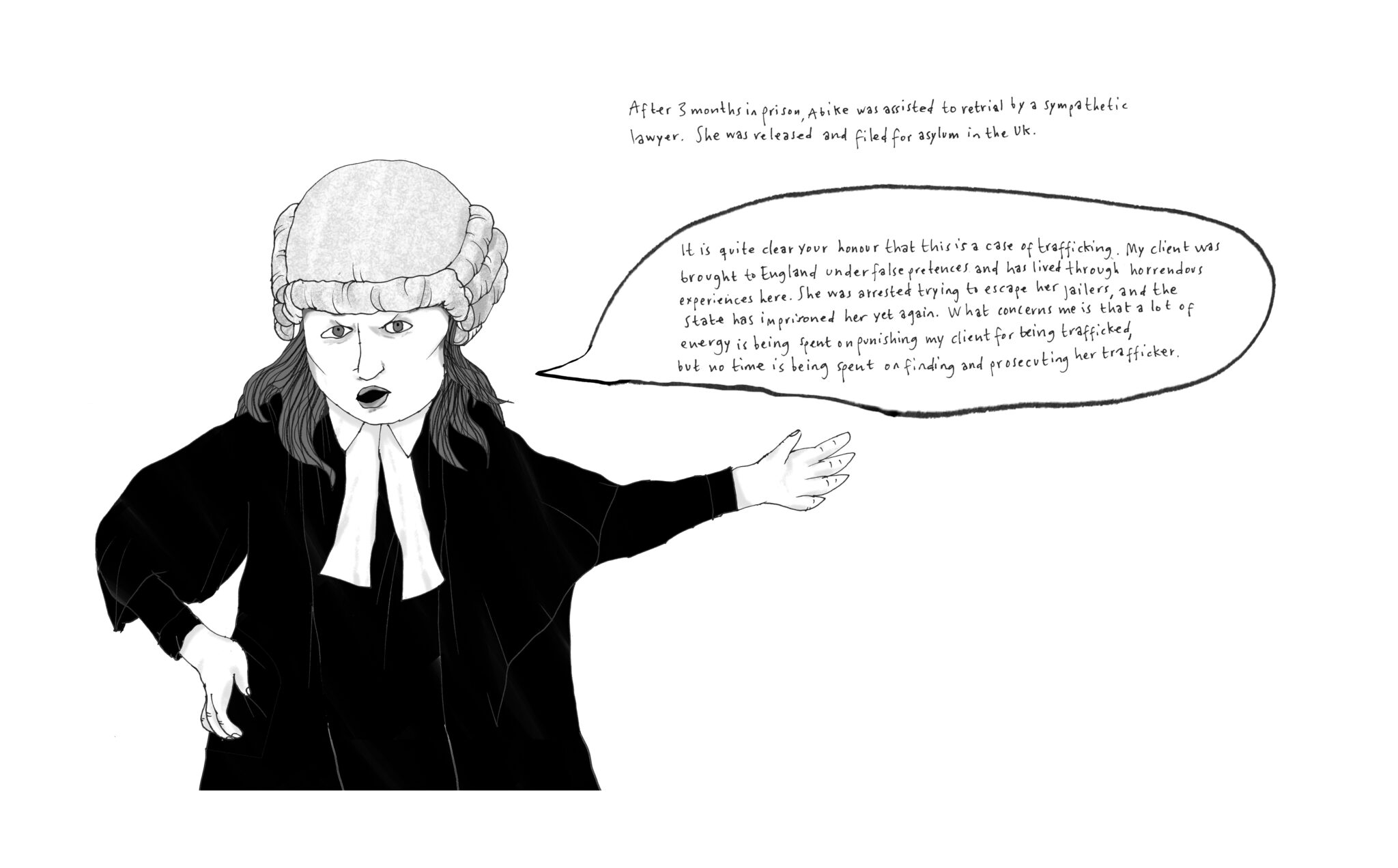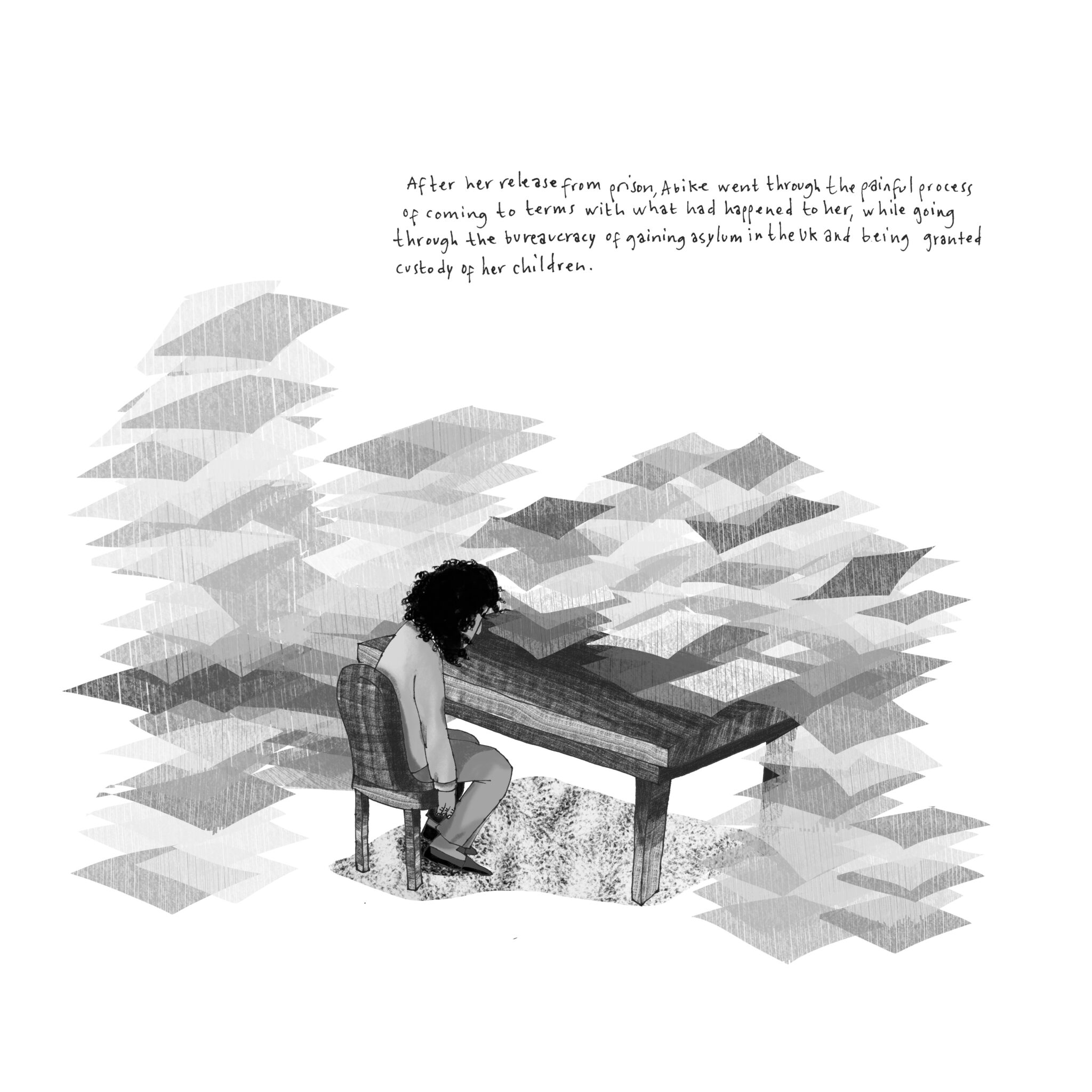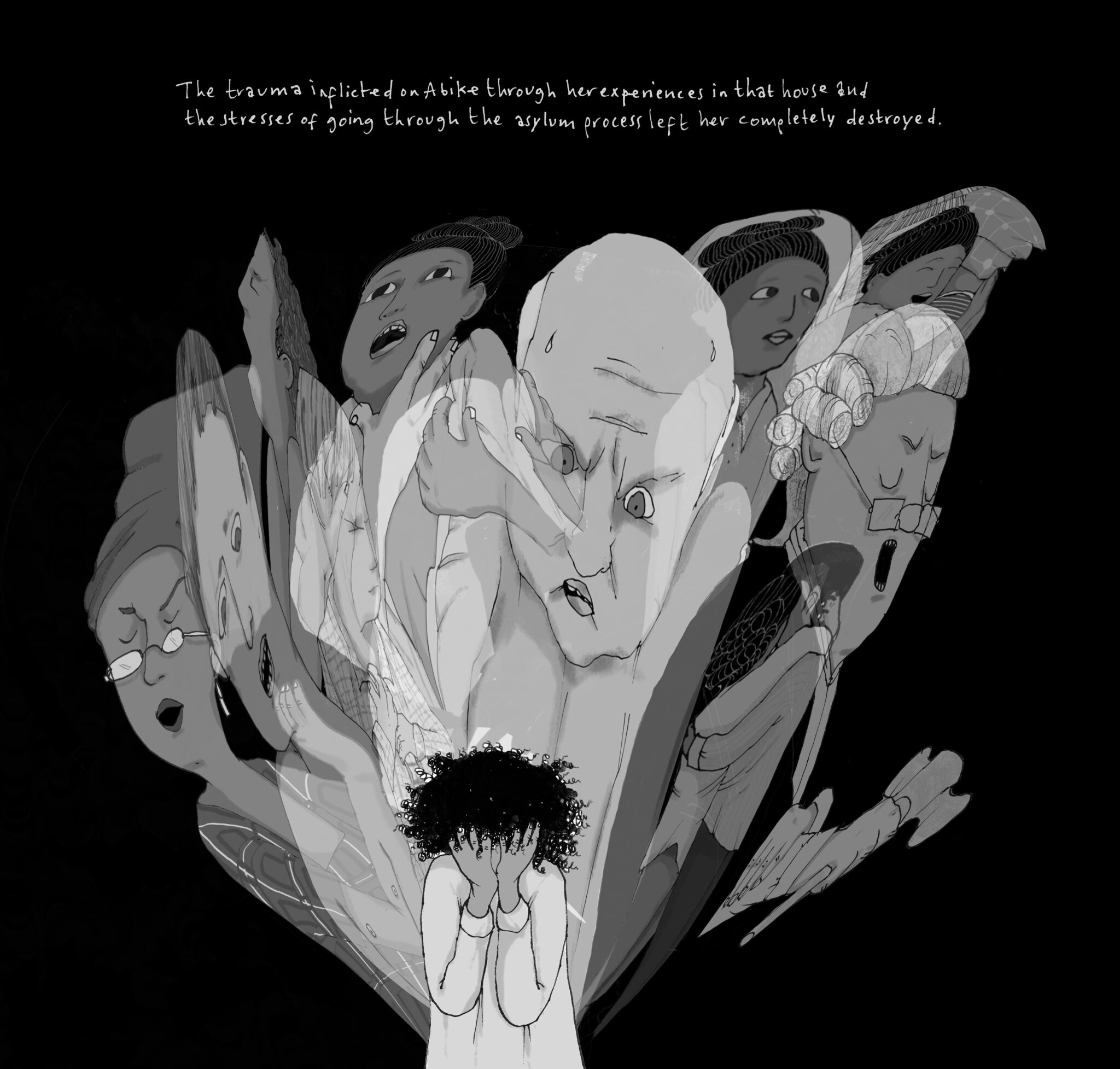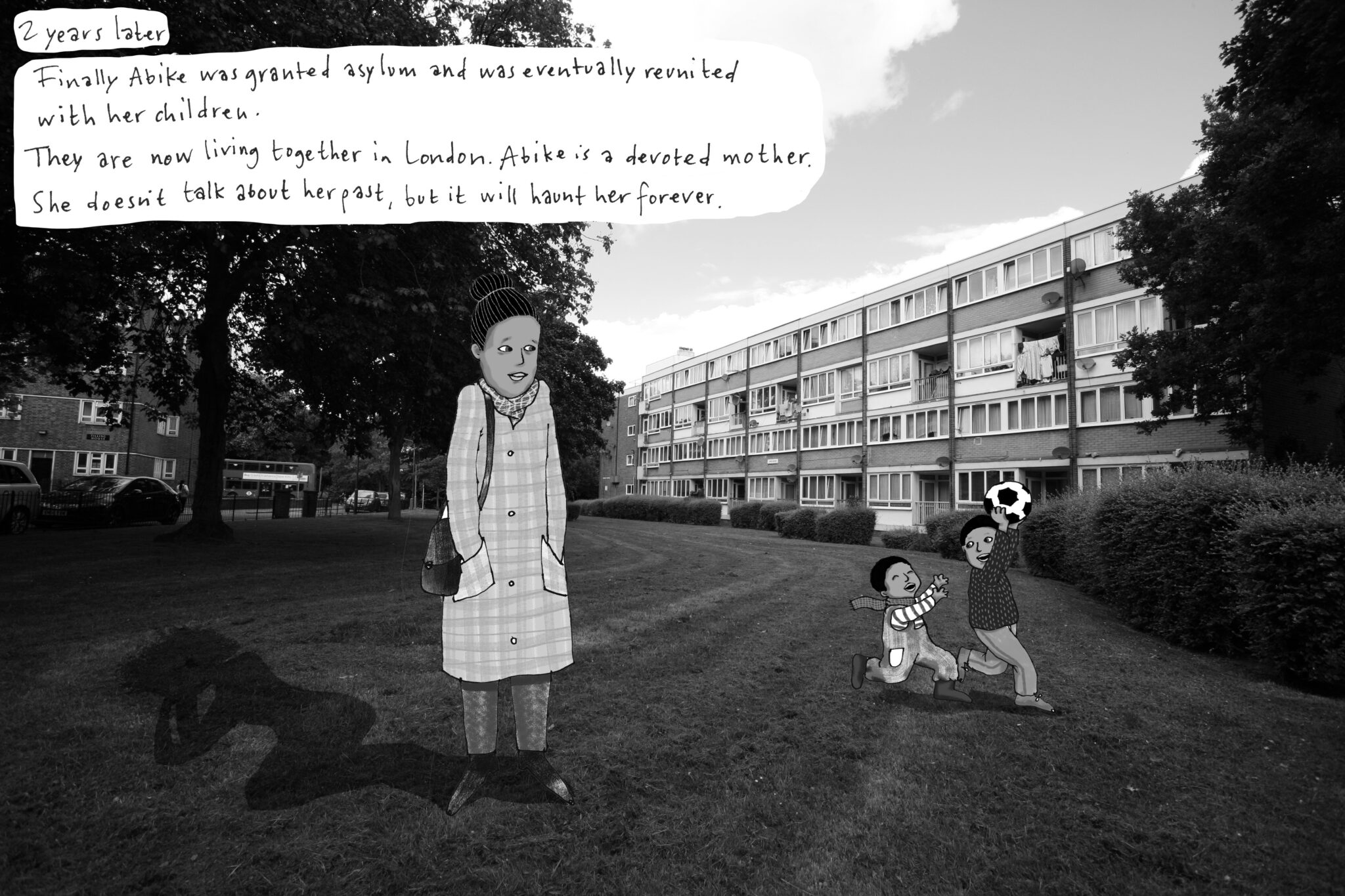 Stories »
Abike
Abike's story is a first person illustrated testimony of one woman's experience of being trafficked from Nigeria to London.
Length: 54 pages
Partners: Commissioned by The Guardian and facilitated by The Poppy Project,
Credits: Gabi Froden (Illustration), Annie Kelly (Research), Dr Benjamin Worku-Dix (Script writing & Director)
Info: Featured in The Guardian and Sunday Observer
Abike's story was researched with the facilitation of the Poppy Project and collaborators were encouraged to feedback on the story and artwork at every stage.
The project was presented as part of the UK Modern Day Slavery Act 2015.