Drawing on Rights is a collaborative project with Barefoot College's Enriche Program and Hogan Lovells Citizenship. The aim of the project is to increase knowledge and autonomy around vital issues related to human rights utilising visual storytelling. 
This female-led project brings together lawyers, researchers, artists, grassroots practitioners, and those closely impacted by human rights issues in rural India. Together we are co-creating a set of arts-based digital learning tools to be used by Barefoot's Solar Mamas in workshop settings. 
Our team conducted fieldwork with support from both Barefoot Enriche and Hogan Lovells where we facilitated focus groups and interviews with over 50 women in rural Rajasthan.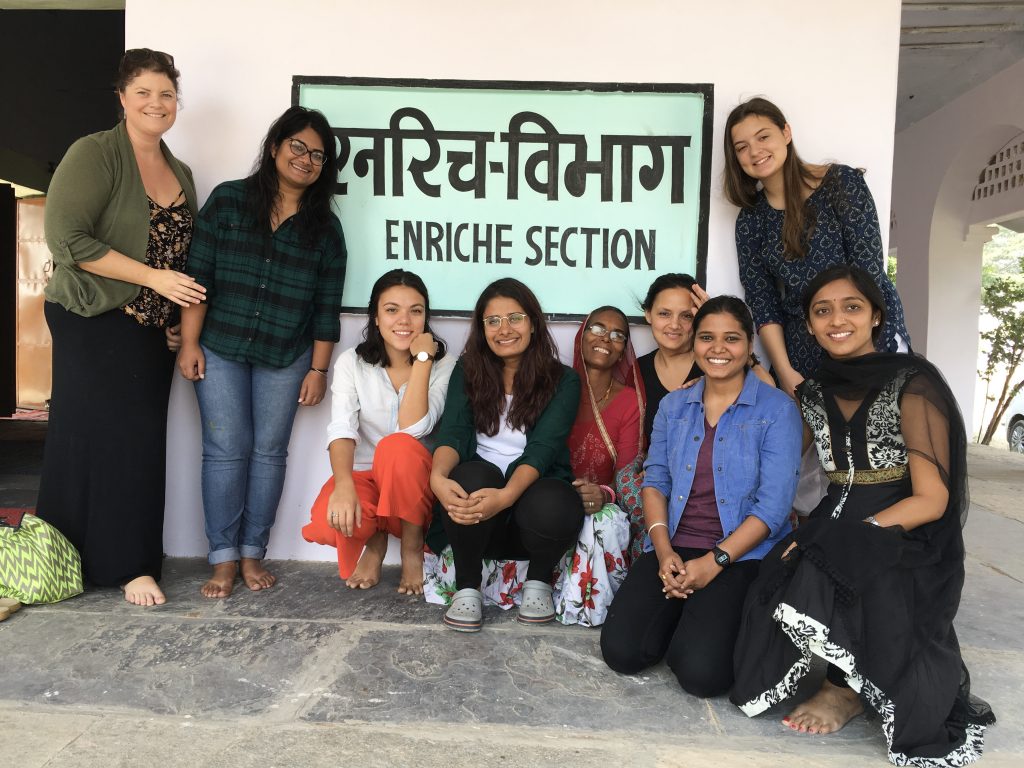 Creative involvement for the project includes illustration work by Kruttika Sursala and direction, animation and design by Akhila Krishnan. Both artists are from India and have worked on a wide variety of creative projects with a social focus. They are both a part of the Kadak Collective.
As part of the project, we are developing educational resources related to human rights to be used in English speaking schools with students age 7 – 18. 
The PositiveNegatives Team working on this project includes Sara Wong (Research and Project Manager), Ayesha Mago (Senior Research Consultant), Anoushka Beattie Mago (Research and Learning Intern) and Ben Dix (Executive Director). For any queries, please contact [email protected]. 
Kindly funded by Hogan Lovells.