Stories »
An Agent Of Change
An Agent of Change conveys the narratives of refugee students and teachers in the Dadaab refugee camps of Kenya.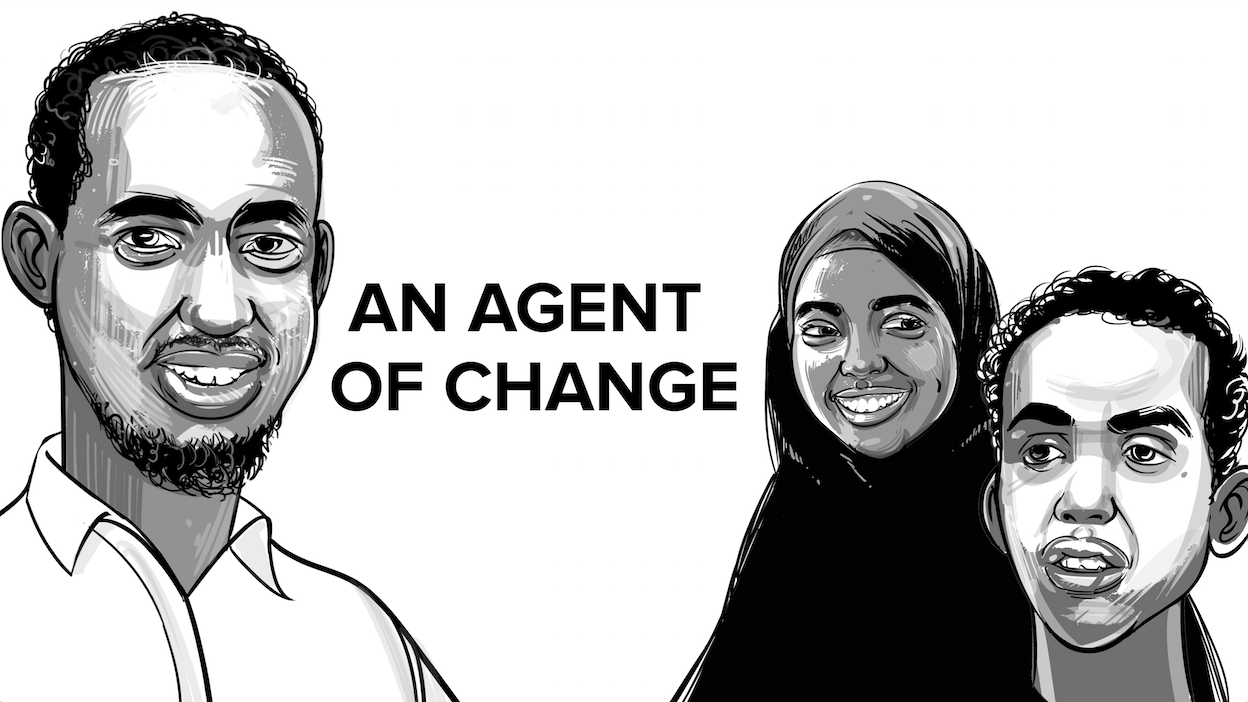 The music heard throughout the video illustrates the collaborative process of the project: Somali singer Aar Maanta kindly allowed the team to use a recording of an informal jam session in Oslo with local musician Ali Osman when they were invited to PRIO in February 2019 for a seminar by PRIO's Centre on Culture and Violent Conflict.
The story was created based on research by Hassan Aden. Aden is a doctoral researcher at PRIO and a PhD student at Gothenburg University. He has long-term knowledge of education in Dadaab, having taken his primary and secondary education there and working as a teacher for several years, before moving to Sweden, where his academic career took off. Aden's work focuses on how education can build durable futures, and the challenges refugees often face when seeking and using educational opportunities.
Aden explains:
"We used animation to simplify complex ideas about refugee youths' aspirations in education"
He continues that they were simultaneously able to "shed light on the multitudes of challenges affecting their learning. Furthermore, we wanted to reach as many people as possible and influence donor communities to improve support for education of refugee young people in Dadaab camps. At present, education in Dadaab is in a 'deep quality' crisis due to declining donor funding. Students suffer from inadequate learning resources, overcrowded classes and limited numbers of trained teachers. All these cumulatively affect their capability, motivation to learn, performance in exams and the potential of achieving valued educational goals".
Ali and Aden discussed their creative collaboration on an episode of PRIO's Peace in a Pod.
Aden's PhD is part of the larger project "Refugee Education: Building Durable Futures (REBuilD)", which argues for the need to understand refugee education as a long-term investment and to pay greater attention to the initiatives that educated refugees themselves engage in to offer the next generation access to quality education. This refugee-led education is often better at taking into account the understandings of the community as to what responsible future citizens would need to learn.