Colombia – Drugs & (dis)order
Within the Drugs & (dis)order research consortium, we are collaborating with Universidad Nacional de Colombia and Universidad de los Andes to bring to life the experiences of people in Colombia's borderlands, in relation to drugs and conflict, through visual art and participatory research.
Hear from our partner, Professor Francisco Gutierrez on the war on drugs and the politicisation of evidence:
Collaborators
Our Colombia work is being led by Andrei Gomez-Suarez. We are also collaborating with the Colombia-based artist collective Inty Grillos, whose work spans street art, illustration, youth engagement and advocacy – as well as Diana Garcia, an animator and illustrator who is from Colombia and now based in London.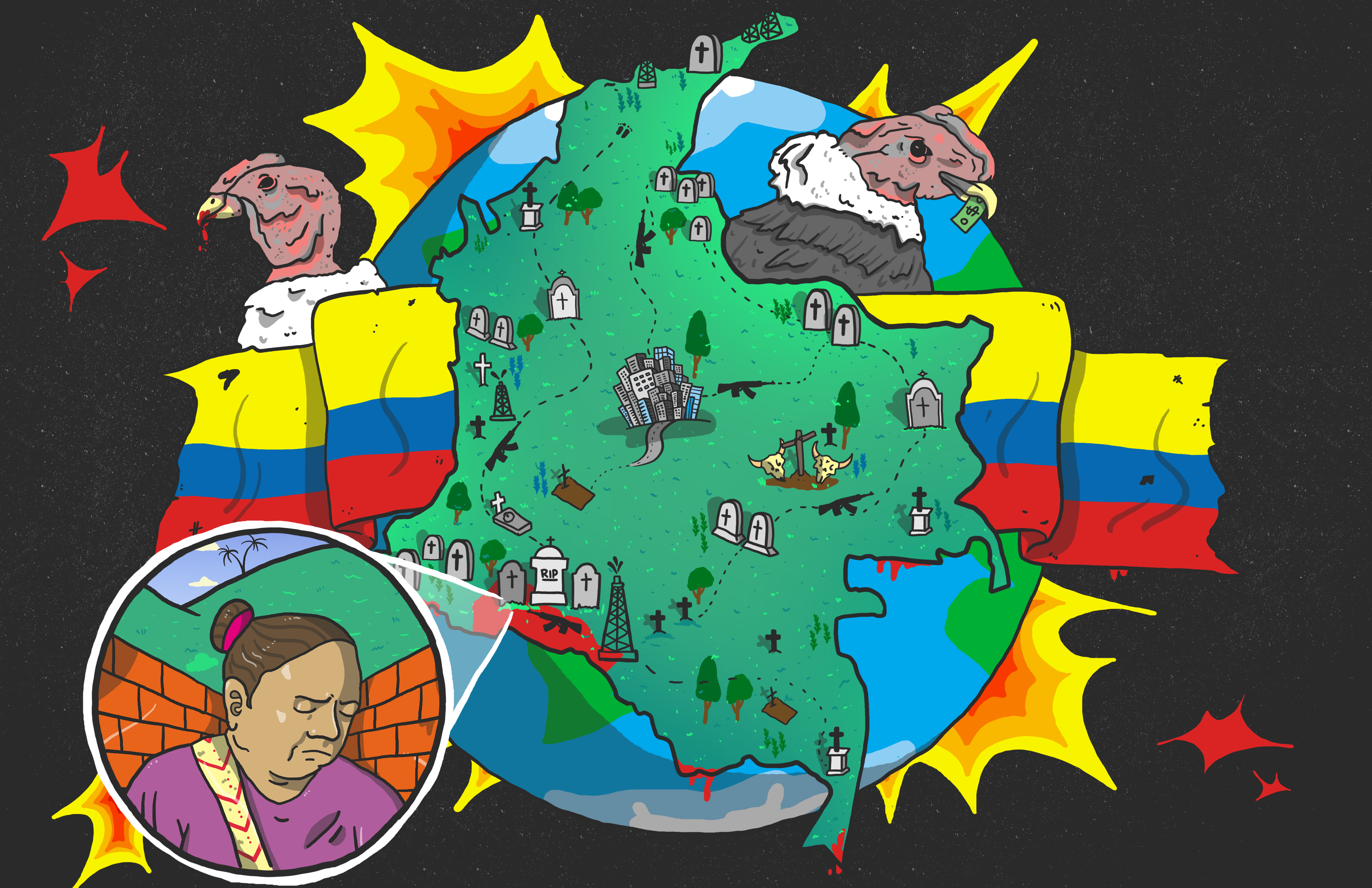 What's next?
Local comics: Jessica's story was also produced in Spanish and will be launched in Colombia in the coming months.
More stories: We're working on more co-created arts-based research stories; as the project progresses we will be releasing them over the next year and a half.
Learning resources: PosNeg Learning are currently working on building educational resources and learning packages in order to take these stories into classrooms around the world. If you're a teacher and interested in collaborating on this, please reach out to

[email protected]

.
Questions, comments or feedback on our Colombia programme of work in Drugs & (dis)order? Get in touch at [email protected].
Illustrations by Inty Grillos.
Funded by: The Global Challenges Research Fund (GCRF), UKRI.