Colombia – Drugs & (dis)order
Within the Drugs & (dis)order project, we collaborated with Universidad Nacional de Colombia to bring to life the experiences of people in Colombia's borderlands in relation to drugs and conflict – focusing on drug production.
Our Collaborators
Colombia-based artist collective Inty Grillos, whose work spans street art, illustration, youth engagement and advocacy.
Diana Garcia, an animator and illustrator who is from Colombia and now based in London.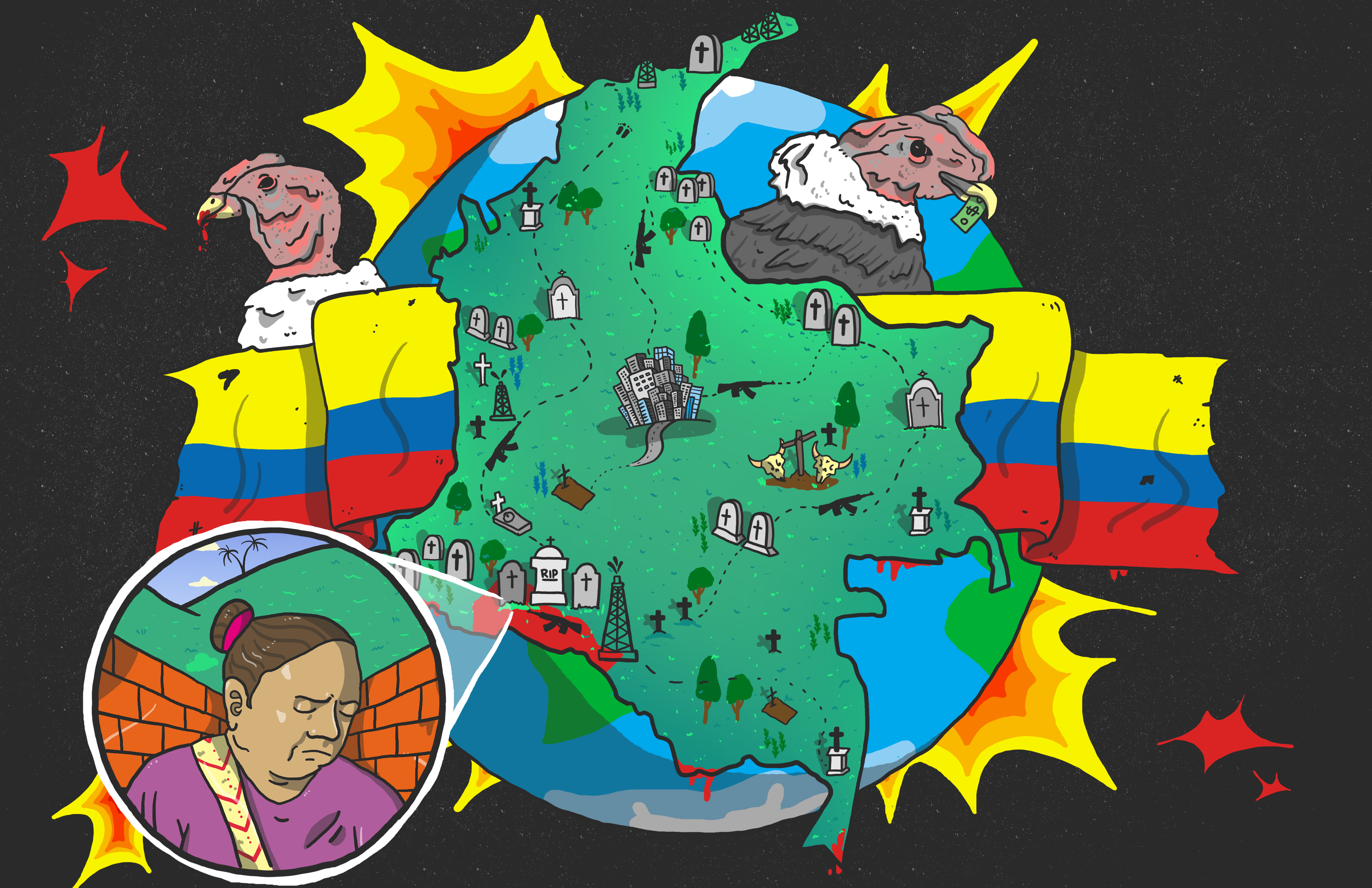 Hear from our partner, Professor Francisco Gutierrez on the war on drugs and the politicisation of evidence:
Illustrations by Inty Grillos.
Funded by: The Global Challenges Research Fund (GCRF), UKRI.