We are collaborating in partnership with SOAS-based grant funding scheme GRNPP, and EMReF, a Yangon-based non-profit research organisation, in order to reduce inequalities in public engagement in Myanmar.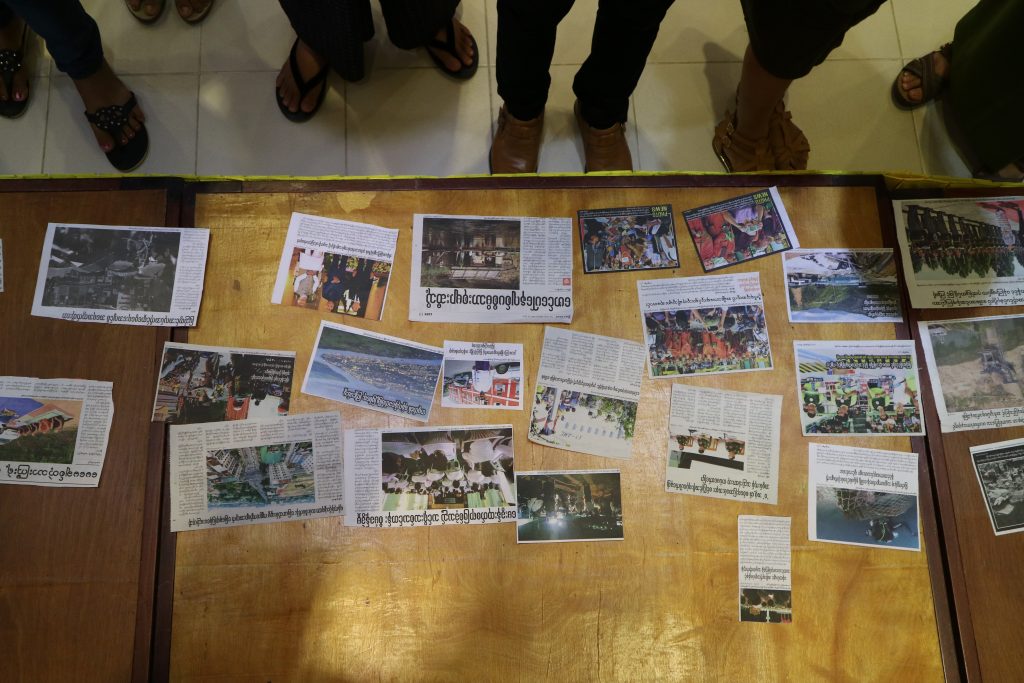 What is RIPE?
Funded by AHRC's follow on impact fund, RIPE is a global partnership which:
highlights research on inclusive democracy through creative mediums

fosters understanding with local artists and practitioners in what collaboration could mean for them

facilitates the process of telling true stories, drawn from life
in order to Reduce Inequalities in Public Engagement in Myanmar.
Who is involved?
The Reducing Inequalities in Public Engagement (RIPE) partnership is a collaborative project between GRNPP, EMReF and PositiveNegatives.
In June 2019, we all came together in Yangon to hold a two day practice-led workshop on creative collaboration with local researchers and artists. 
About the workshop participants
19 participants from 6 states and 9 organisations across Myanmar 

The researchers work on a breadth of social and political topics including gender, freedom of expression, political engagement, and environmental activism.

The artists come from a range of disciplines including illustration, painting, music, comedy and film.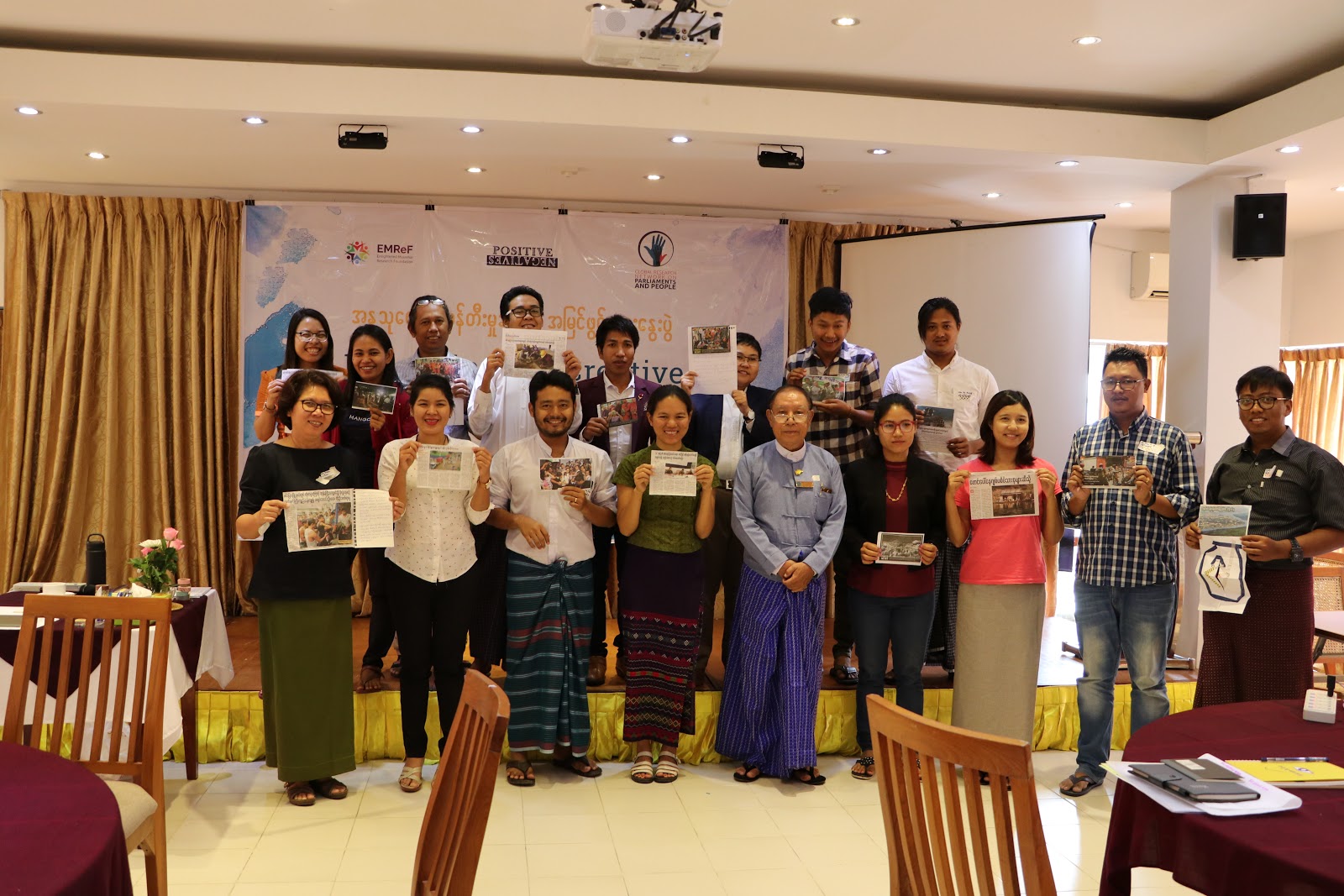 About the partners
GRNPP, The Global Research Network on Parliaments and People is a three-year, international, interdisciplinary project aimed at deepening democracy through inquiry, scrutiny and debate.
EMReF is a non-profit research organisation in Myanmar dedicated to the studies of livelihoods, governance, political economy, social relations, politics and the rule of law and justice. 
About the facilitators
The workshop was co-developed and co-run by Akhila Krishnan and Sara Wong, an artist – researcher pair that have collaborated on a number of creative social projects together.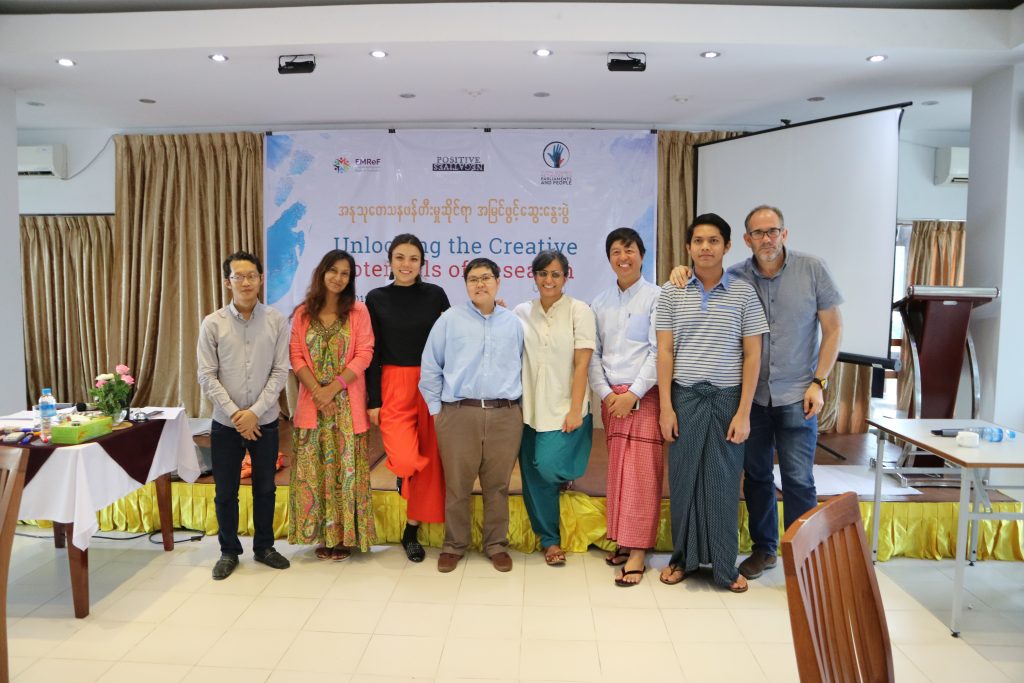 What was the approach?
Practice-led. We structured the workshop development and implementation to be led by practice rather than theory – where activities were prioritised over lectures; this meant that we all learned by doing, participants and facilitators alike. Our intention for such an approach was to allow the participants to trust their instincts and lived experience – and to incorporate playfulness. 
This overall approach was structured around 6 principles:

Unlearning

Flexibility and responsiveness

A process that builds in complexity

Real life research & stories

Sharing and reflection

Understanding the role of the facilitator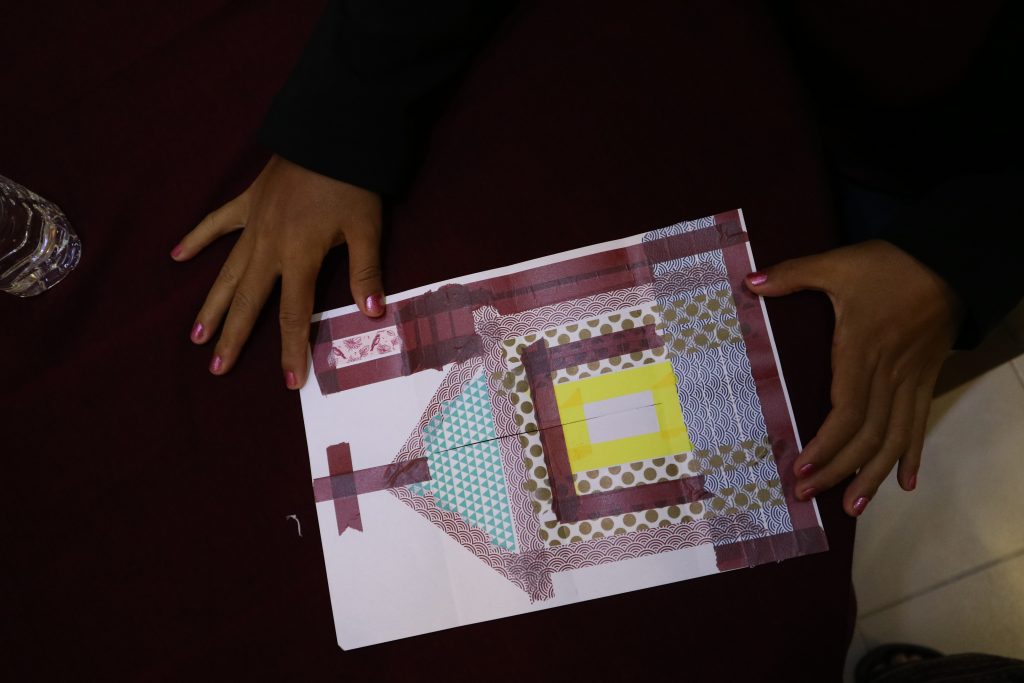 What was the impact?
Off the back of the June workshop, all GRNPP grantees that attended the workshop applied and received funding for follow on creative collaborative projects, which are currently in production. 
What the participants said:
'I liked this workshop very much because we had to do a lot of exercises rather than listening. This workshop is different from others.' 
'I had to have careful communication with my partner as we have very different backgrounds. But I got a chance to learn how to understand and communicate with him and others who have different levels of knowledge and skills with various experience. I can learn that my old reports of research are not emotional enough to communicate with people. By writing human things, i.e. [through the] arts, my reports will be more interesting. I did not expect that I could collaborate with such  different people. But during the workshop, I believed that though people are different, they may have some common points and they can work through it together. I do believe that I can apply what we learned in the workshop. Especially the storytelling. It will help me a lot for future reports of our organisation.'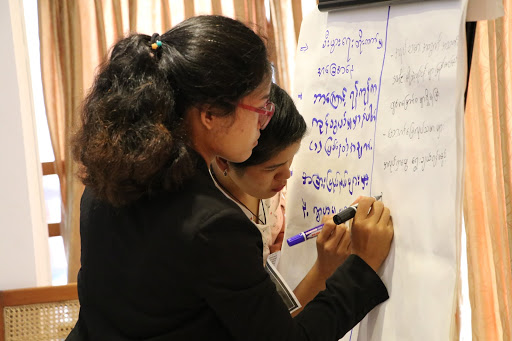 What did we learn?
Local partners are vital 

Committing to the room and the working space is important

Flattened hierarchies are imperative 

Collaboration and creativity have a universal language

A shared conversation as a process has valuable outcomes 

A human centred-design approach yield dividends
Most importantly, we learned what creative collaboration means to our participants. One of our favourite answers… "1+1=3"
What's next?
Pursuing Arts in Research Festival
The participants from this workshop showcased their creative collaborative outputs at a festival in Yangon in order to engage policymakers and other stakeholders in their vital research. 
Developing resources to share
We are currently developing resources for others working in research, the arts, and civil society to explore the methods that we developed for this workshop and to learn from our experiences within this project. 
More workshops like this elsewhere
We would love to continue to develop our practice of delivering these kinds of workshops in new contexts and with new partners and participants going forward.  
Kindly funded by: