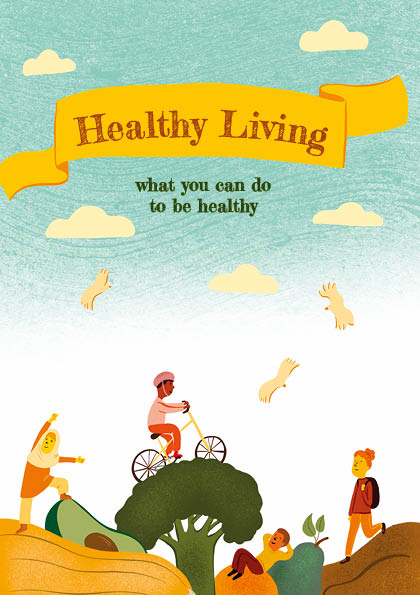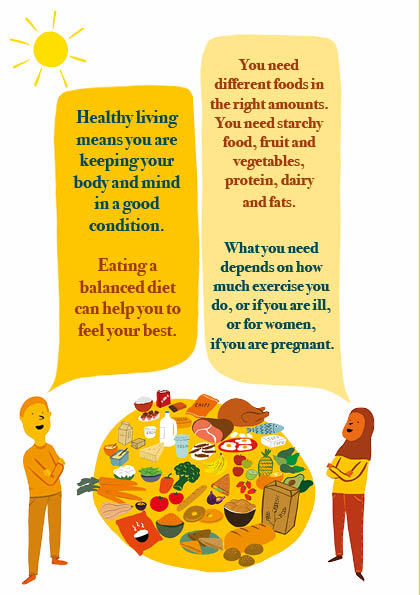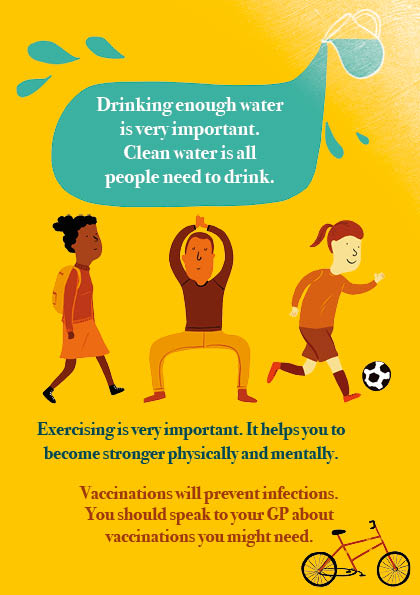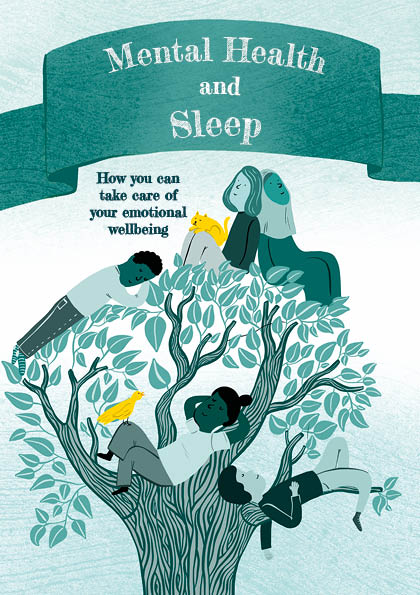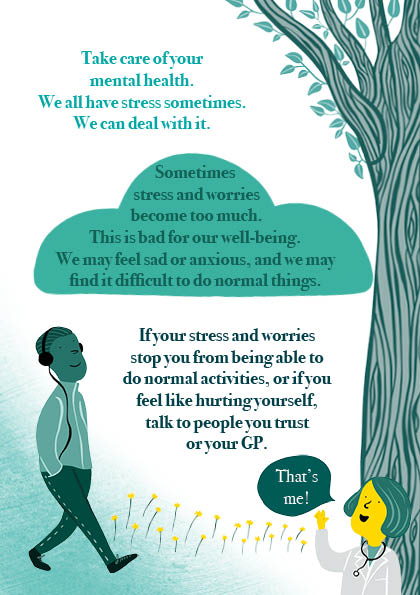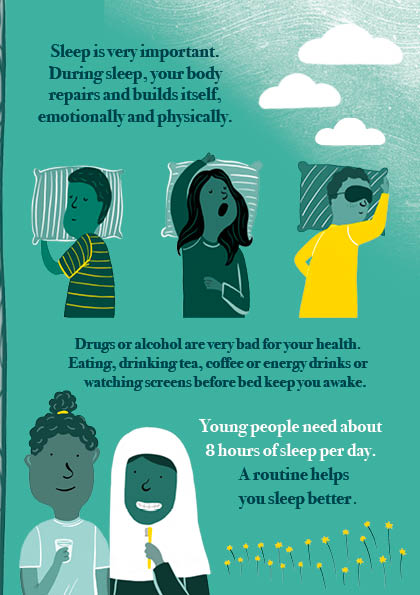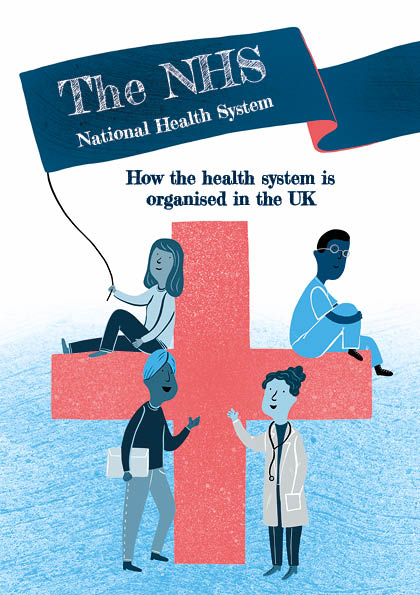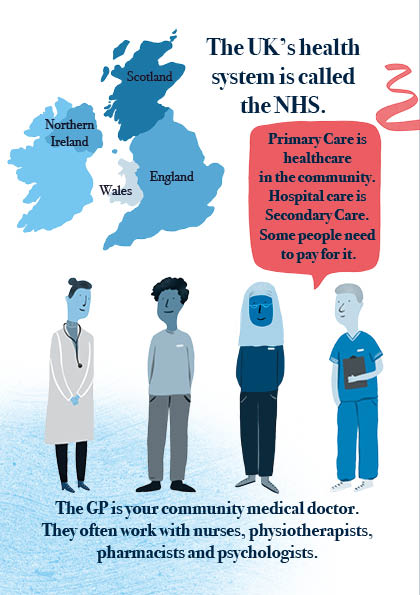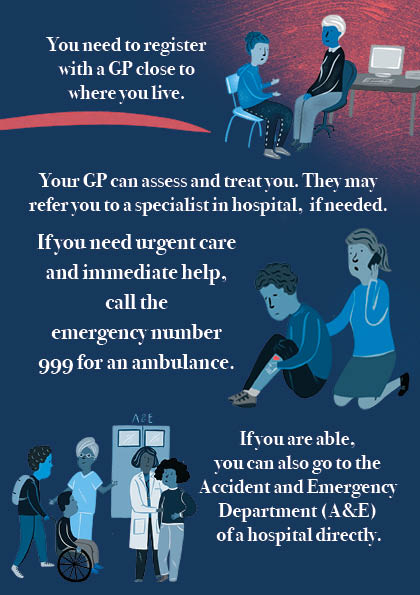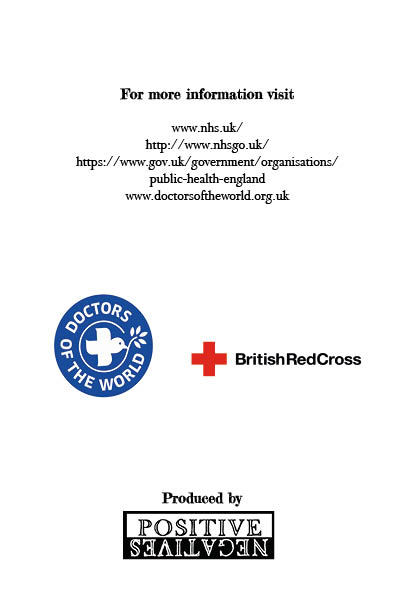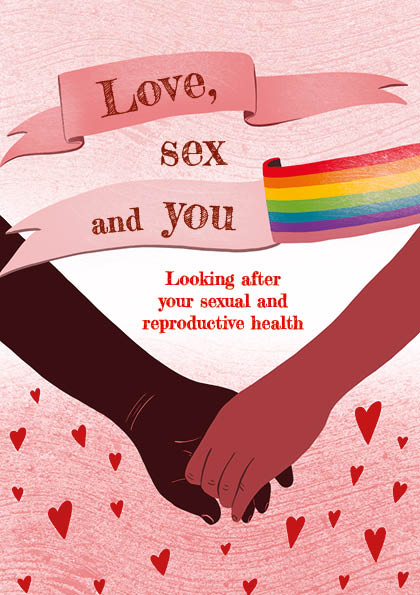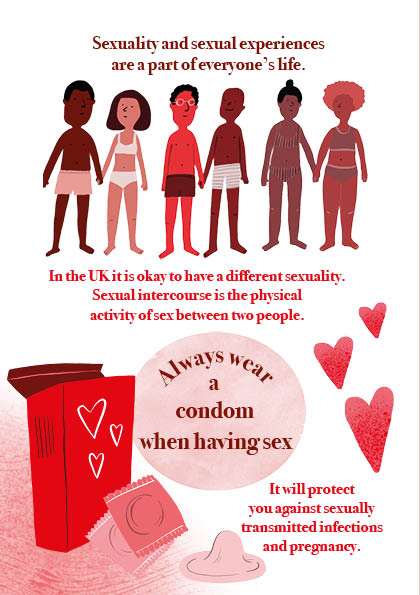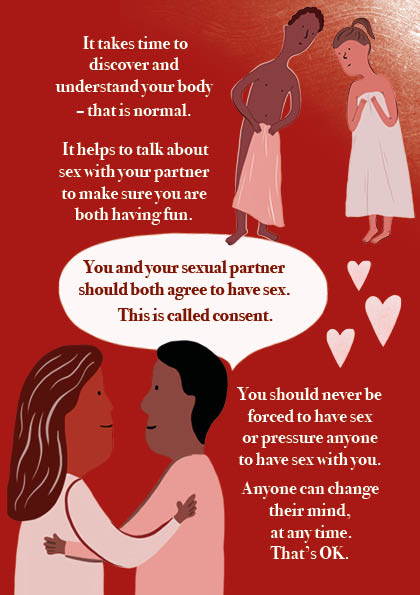 Stories »
Teen Wellbeing
Arriving in the UK without a parent or guardian can be a frightening, traumatic experience. Many unaccompanied children and teenagers in Britain must navigate a whole host of complex issues, frequently facing social isolation, alienation and low self-esteem.
Teen wellbeing are a series of short zines, produced as leaflets by PositiveNegatives for Doctors of the World, presenting basic health and well-being information for unaccompanied teenagers arriving in the UK. These illustrated guides normalise a range of issues, encouraging readers to turn to the NHS as and when possible.
These illustrated guides have been translated into 10 languages and offer vital information for supporting young people through the challenging circumstances they typically face. Through Gabi Froden's illustrated and accessible characters, these zines aim to de-stigmatise issues surrounding physical, sexual and mental health.
DOWNLOAD the zines for free from Doctors of the World with translations in 10 languages (English, Albanian, Amharic, Arabic, Chinese, Farsi, Kurdish, Oromo, Pashto, Tigrinya, and Vietnamese).