Dr Benjamin Worku-Dix
Founder and Executive Director
Ben worked as a Communications Manager for the United Nations and various international NGOs across Asia and Africa for over 12 years. After working as a photojournalist across India for 7 years, Ben was based in LTTE controlled Vanni, North Sri Lanka with the UN from 2004 – 2008 throughout the conflict. He has a BA in Political Geography of South Asia (SOAS, University of London, 2002) an MA in Anthropology of Conflict and Violence (University of Sussex, 2011) and a Doctorate in Anthropology (University of Sussex, 2016). Ben is a Senior Fellow at SOAS and a Research Associate at the University of Sussex. [email protected]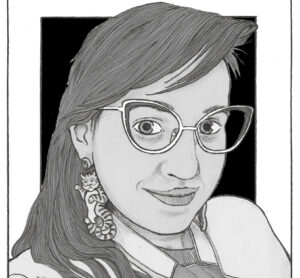 Karrie Fransman
Creative Director
Karrie is a widely published and award winning visual storyteller. Her work has been published in The Guardian, The Times, Time Out, The Telegraph, the BBC, The New Statesman and by The Arts Council. Her illustrated books, 'Gender Swapped Fairy Tales' (2020) and 'Gender Swapped Greek Myths' (2023) were co-created with Jonathan Plackett and published by Faber & Faber in 6 languages. Her graphic novels 'The House That Groaned' (2012), and the award winning 'Death of the Artist' (2015) were published by Penguin Random House. She developed an award winning comic, 'Over, Under, Sideways, Down' about an Iranian teenage refugee, for The British Red Cross, created an installation for the British Council and Southbank Centre and was commissioned to make a 'Selves Portrait' for an exhibition with Manchester Art Gallery and the National Portrait Gallery. She has spoken and run workshops at The Guardian Masterclasses, Tate Modern, TEDx, Central Saint Martins, Oxford University, The Hay Festival, The Big Draw, House of Illustration and The British Library, and presented her work worldwide from Russia to Bangladesh, Lebanon and Mexico.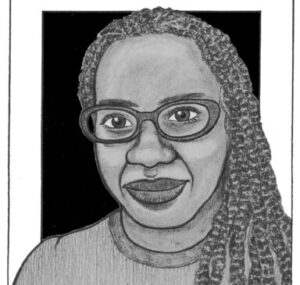 Dr Toni Cela
Research Associate. Migration Specialist. Haiti  
Toni is an award winning anthropologist specialising in migration and education; anthropology of disaster and recovery; disaster health; Haitian youth identity formation; anthropology of education; and diaspora and development. She received her doctorate in anthropology of education from Columbia University, NY. She has worked as an educator in the US and Honduras and conducted research in Haiti, Ghana and Senegal. She has received numerous awards including: the Council on Anthropology and Education Concha Delgado Gaitan fellowship; the National Academy of Education/Spencer Foundation Dissertation fellowship award; the U.S. Fulbright Scholar Award in Haiti and a National Institutes of Health/National Institute on Drug Abuse (NIH/NIDA) fellowship. She is the Coordinator of the Inter university Institute for Research and Development (INURED) in Haiti and affiliated faculty at the University of Miami in Coral Gables, Florida.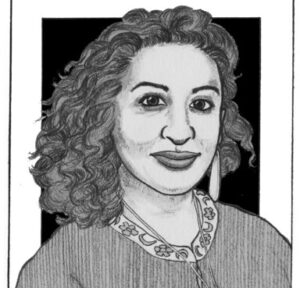 Sabba Khan
Artist. UK
Sabba is an award winning artist and graphic novelist. She trained as an architect at Central Saint Martins, London and The University of Westminster. Her work frames her minimal architectural comics through the lived experience of her working class, second generation immigrant upbringing. Sabba's debut graphic novel 'The Roles We Play' won the Jhalak Prize '22, and Broken Frontier's Break Out Talent '22. Nominations include the Ignatz prize, Royal Society of Literature's Ondaatje Prize, British Book Design Awards and AOI's World Illustrations Awards, as well as being nominated for best books of 2021 in the Guardian. Collaborators for Khan's comics work include The British Council, SOAS, NHS, London Borough of Newham, JCWI and The British Library. The Roles We Play is available in the US under the title 'What is Home, Mum?'.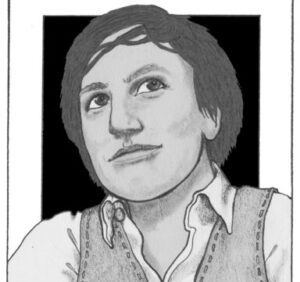 Richard Hughes
Sound Director & Composer. UK
Richard is an award winning sound designer and studied multidisciplinary practices at Dartington College of Arts and works in the performance and audio fields. Working mainly as an audio reader, director and sound designer, he has won numerous Audiofile Earphones Awards as well as gold 'best audiobook/readings producer' (2019) and silver 'best audiobook producer' (2021) at the Audio Production Awards. He's created sound designs for a wide range of clients including Penguin-Random House, Rebellion, Yoto, ViaBrooklyn and HarperCollins.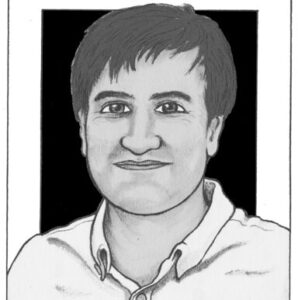 Dr Patrick Meehan
Research Associate. Myanmar & Conflict Specialist. South Korea & UK
Patrick has over a decade of experience exploring the political economy of violence, conflict and development, with a primary focus on Myanmar's borderlands with China and Thailand. He works in the Department of Development Studies at SOAS University of London where he co-leads the Centre for the Study of Illicit Economies, Violence and Development (CIVAD). He is Assistant Professor in Global Sustainable Development at the University of Warwick, where he leads a research project on rare earth mining in the Myanmar-China borderlands. He has worked with the UK Government, the World Bank, The Asia Foundation, United Nations Research Institute for Social Development (UNRISD) and Christian Aid on issues related to armed conflict, peacebuilding, and illicit economies.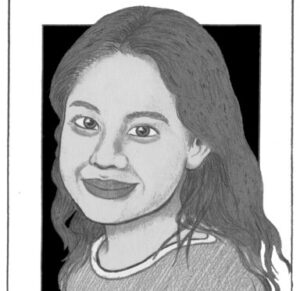 Neeti Shrestha
Artist. Nepal
Neeti is an illustrator, author and graphic designer. Her work focuses on sharing and telling stories through her art purposefully. She works with memory, experiences, emotions and observations to make sense of the stories around her. She is currently working on various storytelling projects, illustrating and writing her own stories.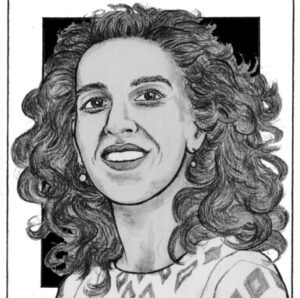 Maria Surducan
Artist. Romania
Maria is an award winning illustrator and comic book author. Her work focuses on Eastern European myths and folktales and their subtle power to offer healing through emotional storytelling. Maria has published several comic books in French, Romanian and Hungarian Vízitündér, created in collaboration with Anna Benczédi, received the 2020 Alfabéta Award from the Hungarian Comics Association. She also worked on character and background design for animation Opinci/My Father's shoes, winner of Best Romanian Short Award at TIFF 2019. In 2021 she was selected for the Comic Art Europe Grant and Residency.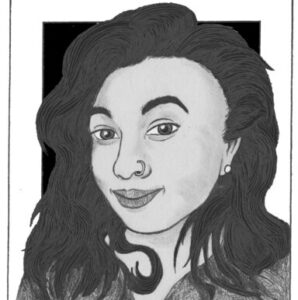 Madhri Samaranayake
Artist. Sri Lanka
Madhri is a graphic designer and illustrator. She has a degree in graphic design from the University of Northumbria, and began her career in advertising. Her work is focused on strategizing around social concepts and translating them into visual communications. She has illustrated for Amnesty International on LGBT+ rights and the CommonWealth Foundation for Creatives. She explores the potential of translating cultural specific idioms and nuances into a medium of global communication. She is the co-founder and director of the creative agency Thinking Dots in Sri Lanka.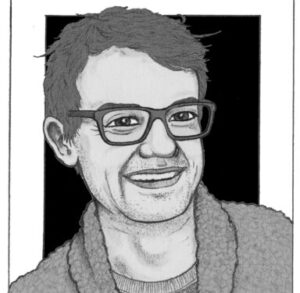 Lindsay Pollock
Artist. UK
Lindsay is a highly acclaimed comic writer and artist. His debut novel about the Sri Lankan civil war, VANNI co-produced with PositiveNegatives Director Ben was published by Penguin, New Internationalist and Graphic Mundi (2019) to great acclaim. His work has been published on the BBC, The Guardian, and exhibitions at the Nobel Peace Centre (Oslo) and the Royal Geographic Society (London). Lindsay has co-directed two feature-documentaries "We'll Never Meet Childhood Again", screened at the Human Rights Watch International Film Festival, and "The One That Got Away", produced by HBO Europe.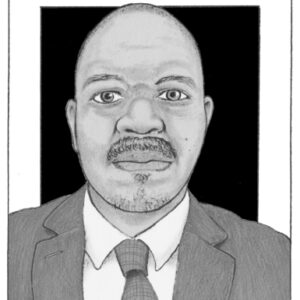 Dr Kudzai Chatiza
Research Associate. Development Specialist. Zimbabwe
Kudzai has over three decades of experience in decentralisation, development and strategic planning, citizen participation, housing policy and practice. His expertise is in social movement building, water and sanitation, gender, urban resilience, evaluation, and slum upgrading. Kudzai studied at the Universities of Zimbabwe, UZ (1992) and Rural and Urban Planning (1995) and his PhD in Development at University of Swansea (2008). He advises state and non-state development organizations on spatial planning, devolved governance, pro-poor land, agrarian and housing governance. He is the Director at Development Governance Institute www.degi.co.zw, Harare.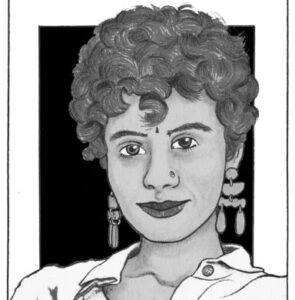 Kruttika Susarla
Artist. India
Kruttika is an illustrator and cartoonist. Her practice ranges from making comics about dogs, crows, and leeches and side hustling in the gig economy to designing zines, books, and toolkits for community-based organisations and advocacy groups.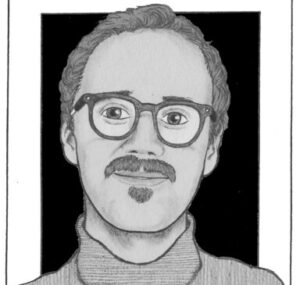 John Servante
Script Writer. UK
John is a scriptwriter, mental health advocate and public speaker whose work has been featured on Channel 4, the BBC, and The Guardian. He is a graduate of the BBC Studios Writer's Academy 2021-22, as well as a Channel 4 4Stories awardee. As a screenwriter, John has worked with both BAFTA and Primetime Emmy award-winning producers, including Liz Kilgarriff, John Yorke, John Chapman, Philip Trethowan and Ben Bickerton. As a mental health advocate, John has been invited to speak to organisations including the London School of Economics, St. John Ambulance, the Home Office and Royal Mail. John is currently a National Plenary Speaker for Mental Health First Aid England.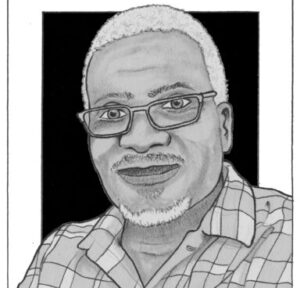 Dr Gameli Tordzro
Research Associate. Creative Arts & Migration Specialist. Ghana & UK
Gameli is an award winning storyteller, traditional folktale narrator, filmmaker, composer and performer. His research and teaching are in creative arts and translating cultures, language, and education with a focus on African diaspora music, video film directing and production, story, storying, and storytelling. Gameli is an Arts Entrepreneur; the founder and Creative Director of Ha Orchestra and AdinkraLinks Poetry Network. He publishes the AdinkraLinks Poetry Anthology series. He holds a Critics Award for Theatre in Scotland (CATS) Award winner (2015) for Music and Sound with Kai Fischer's Last Dream (On Earth). His recent theatre work includes music creation supervision and performance in King James IV by Rona Munro and produced by Raw Material and Capital Theatres Production in association with the National Theatre of Scotland. He is a part-time lecturer and Artist in Residence of the UNESCO Chair on Refugee Integration Through Languages and The Arts (UNESCO RILA) at the University of Glasgow. His published books include Mazungumzo Ya Shairi and Speaking Beyond, Aya The Résilient and Funtunfunefu 'Synched'.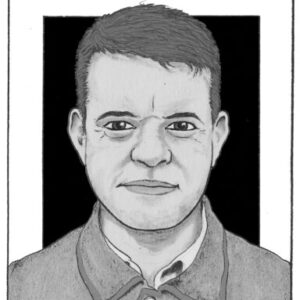 Daniel Locke
Artist and Exhibition Curator. UK
Daniel is a widely published and award winning graphic novelist and artist. He often works with scientists, helping them to communicate their research to wider audiences. He is passionate about representation and inclusivity in culture and works with marginalised groups, either helping them to tell their stories or facilitating their own creativity. His first long form graphic novel, Out of Nothing (2017) was published by Nobrow Press. His most recent book, Two Heads (2022) published by Bloomsbury and Scribner in the US. Daniel has produced public artworks and worked with a wide range of partners, from charities to Universities.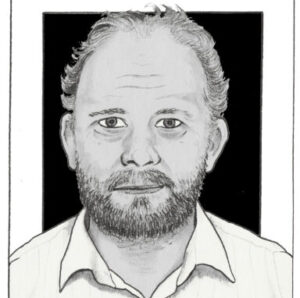 Dr Chas Morrison
Research Associate. Conflict & Disaster Specialist. UK
Chas has two decades of practical and academic experience of reconstruction and humanitarian response in conflict and disaster situations. He worked for many years with humanitarian NGOs in East Africa and South Asia. He has undertaken research, projects and consultancies for a wide range of funders: various UN agencies, DFID, ECHO, USAID, European Commission, International Institute for Environment and Development, Disasters Emergency Committee, Global Challenges Research Fund and UK Research Councils, among others. His PhD examined local actors and domestic responses to civil conflict and disaster. His main research interests are civil society and communities in conflict and disaster, humanitarianism, extremism, conflict legacies, disaster response and conflict prevention. Recent research fieldwork has been in civilian protection in South Sudan, post-cyclone Zimbabwe, and post-earthquake community reconstruction in Nepal. He gives training for a variety of audiences on civilian protection, peacebuilding, conflict, humanitarianism and reconstruction.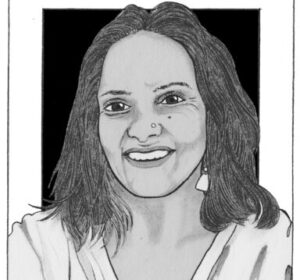 Ayesha Mago
Research Associate. Gender & Human Rights Specialist. South Africa
Ayesha has worked for two decades as a feminist researcher, activist, and trainer and focused extensively on the rights of women, children, and adolescents in the context of discrimination, sexual and reproductive health and rights, HIV and AIDS and access to justice. Her work has included comprehensive research, analysis and writing on laws and legal frameworks related to trafficking for the purposes of commercial sexual exploitation as well as those that either protect or reinforce discrimination against marginalised communities in South and Southeast Asia and Southern Africa. As a trainer, she has worked with thousands of young people in South Asia and South Africa on issues including sexuality, consent, violence, and sexual harassment and has created training curricula on comprehensive sexuality education. She holds a master's degree from Columbia University, NY and is a trained mediator accredited by the Bar Council of England and the Law Society. Ayesha is the Global Advocacy Director for SVRI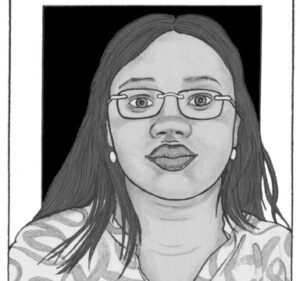 Dr Tebkieta Alexandra Tapsoba
Research Associate. Migration Specialist. Burkina Faso
Alexandra has a PhD in Economics and is a lecturer at the Joseph Ki-Zerbo University in Ouagadougou, Burkina Faso. Her research is based on issues of voluntary and forced migration along with environmental and conflict issues. Her publications focus on migrant remittances and how households in countries of origin use them to cope with economic and climatic shocks. She also widely researches the causes of conflict, insecurity, and their role in forced displacement in West Africa.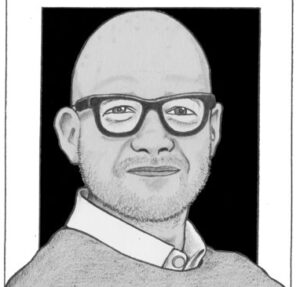 Adam Kulick
Strategic Advisor. UK & US
Adam is a Sloan Fellow at Stanford University where his professional experience spans film, digital media, and investment banking. He relaunched Goldcrest Films as a major UK movie producer and financier, was CFO of one of Europe's multi-channel networks and worked on Wall Street at Citigroup and as a Managing Director at Merrill Lynch. Adam holds a BA with Honors from Brown University and an MBA from the Wharton School. His film credits include The Iron Lady and Twilight.